Educational Solar Robot Kit 14 in 1 CIC 21-615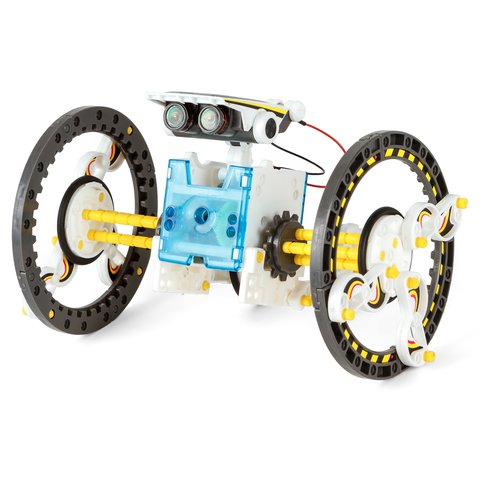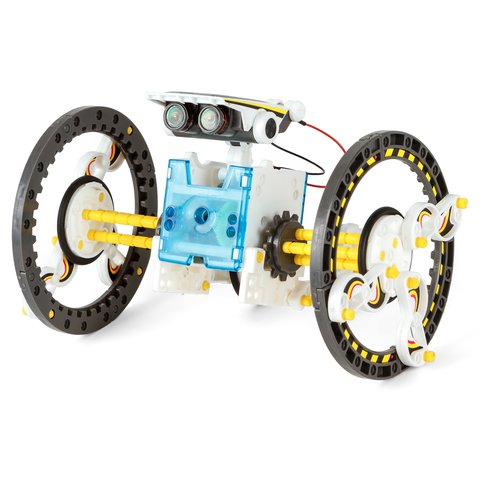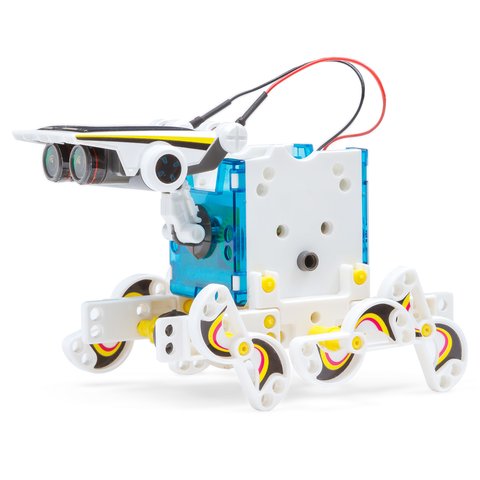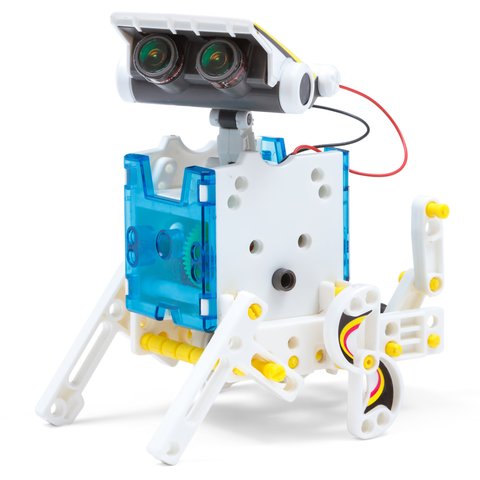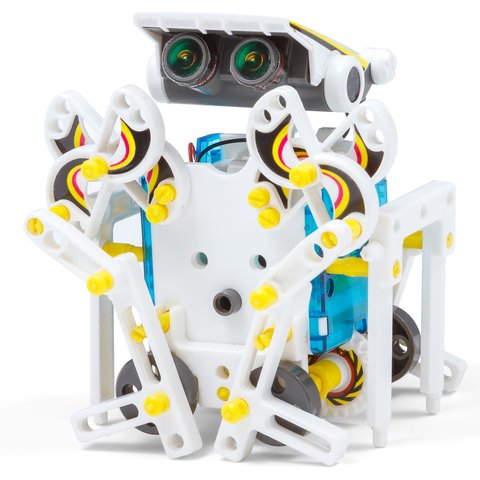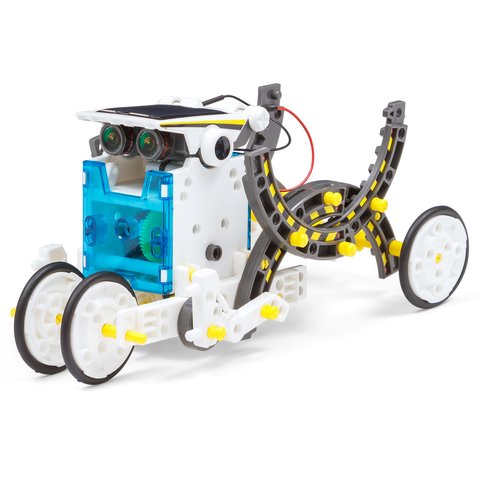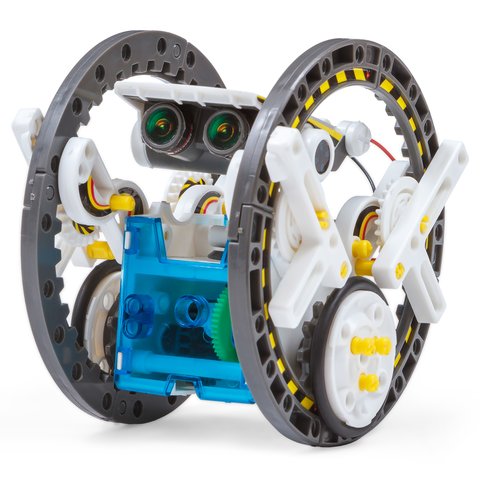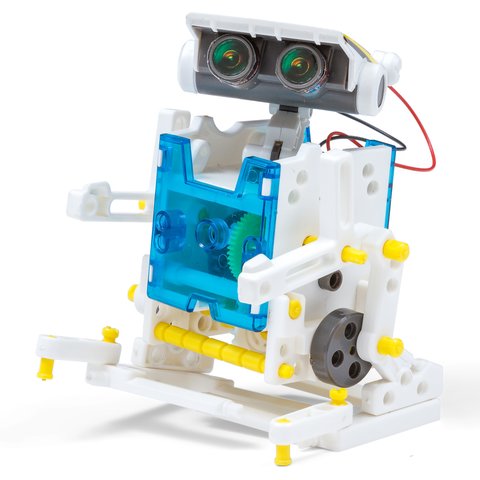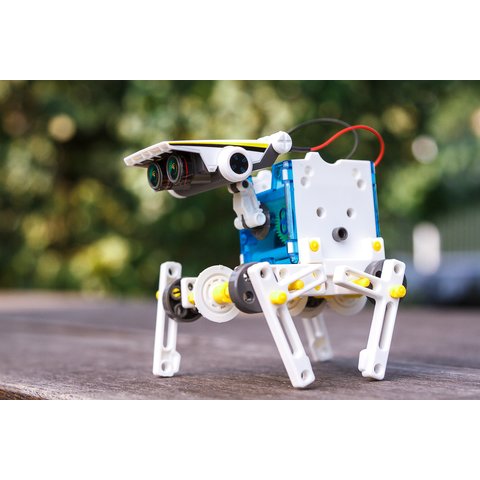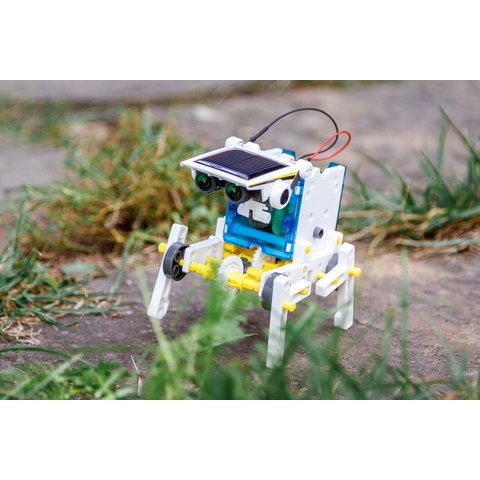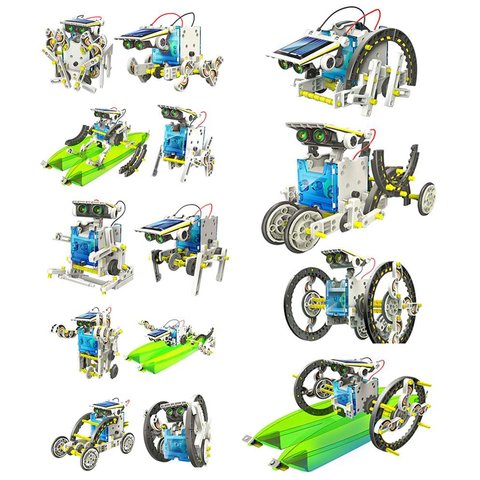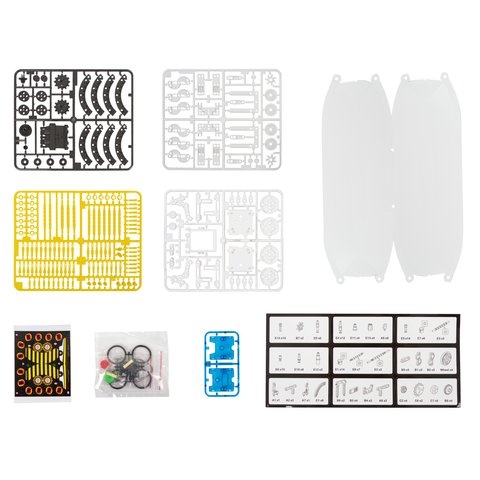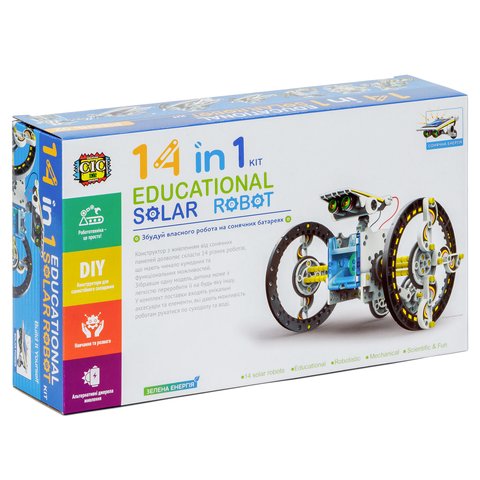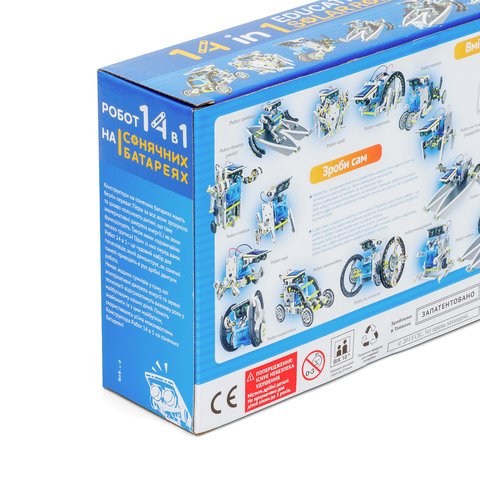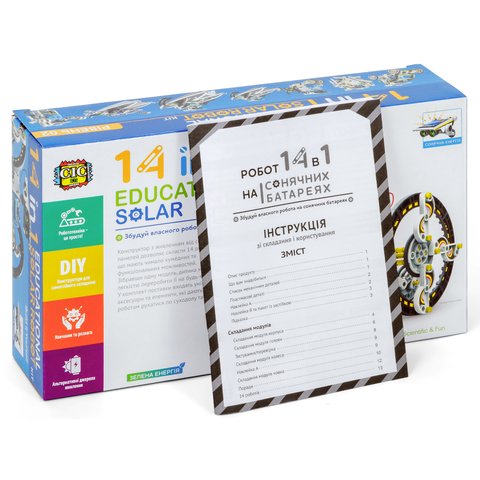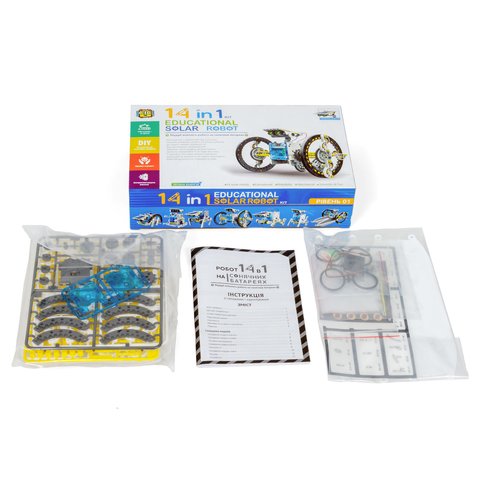 Construction kit to build 14 DIY robots that are are powered by solar panels. Made in Taiwan.
Educational Solar Robot Kit 14 in 1 CIC 21-615 is a set that contains everything you need to build 14 robots of two complexity levels. Robots engines are powered by solar panels, so the kit helps the kids to learn the principles of robotics as well as the green energy.
Video
How to Use
You don't need a soldering iron to assemble the robot, only scissors or micro cutting pliers. You will find the explanation for every assembly phase in the user manual. Beginners and experienced robot builders may choose models of two difficulty levels.
1st level:

Turtle
Beetle
Quadro-bot
Boat
Walking robot
Dog
Wheeled robot

2nd level:

Roly poly robot
Auto-bot
Slithering robot
Surfer
Boxer
Crab
Rowing robot
Max of fun is easy to achieve by choosing any sunny day and making sure the solar panel is in its place. Call your friends, siblings or parents, or don't call anybody, because that doesn't stop you from having fun!
Play around: find an inflatable pool, fill it with water and place the pool under the sunlight. Then build the Boat and send it conquer the waves!
To learn more about robotics and engineering, transform your robot in any of 13 other models. Get to know how the gears move by watching it through the transparent housing.
Learn the principles of alternative energy: change the direction of engine rotation by adjusting the polarity on the solar panel.
Note: Solar panel shows the highest efficiency under the bright sunlight.
Who May Like It
Everybody who is at least 10 years old. Do you like robotics? If so, this kit is perfect for you!
Your gender or special skills don't matter. This kit is perfect for both beginners and experienced robot builders.
Manufacturer
CIC is a Taiwanese manufacturer that makes fascinating robots, solar energy kits, as well as motorized and remote controlled models. CIC toys allow learning robotics, alternative sources of energy and have fun while gaining new knowledge!
We have only original and high-quality CIC kits on toys4brain. Get to know how to identify the fake from the original here.
Specifications
| | |
| --- | --- |
| Power | solar panel |
| Terms of solar panel service | 3-5 years |
| Package size, mm | 265 × 190 × 90 |
| Age | 10+ years |
Package contents
CIC educational solar robot kit 14-in-1 (disassembled parts)
User guide – 1 pc.
Additional Information
Warning: this DIY construction set contains small parts.
The original certified product. Made in Taiwan.
Attention! Beware of low quality counterfeits made in China.
Don't miss out on the best robot toys for kids! Explore our TOP 10 here.
Getting into robotics: know how robots impact your kid's life. Follow the link