Makeblock Airblock Overseas version Gift Pack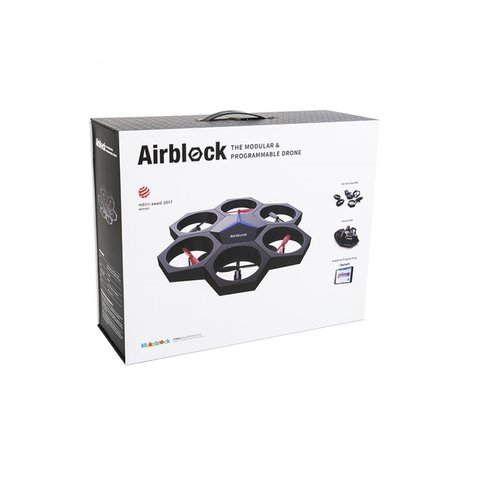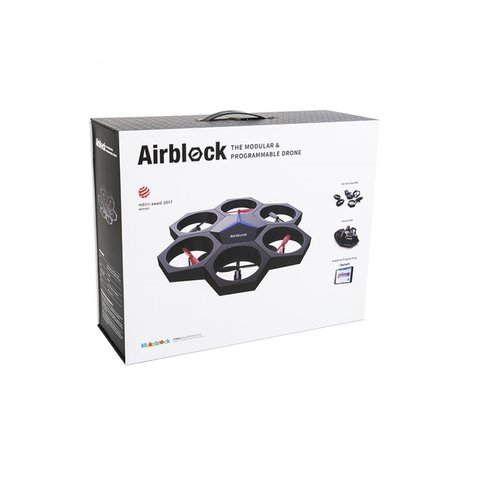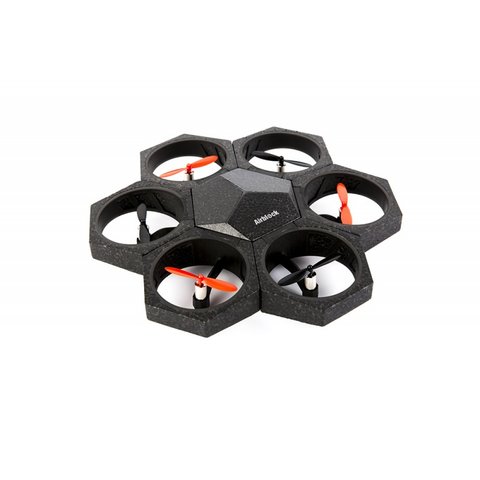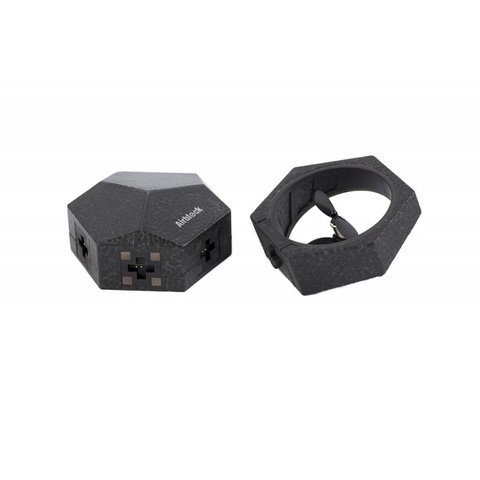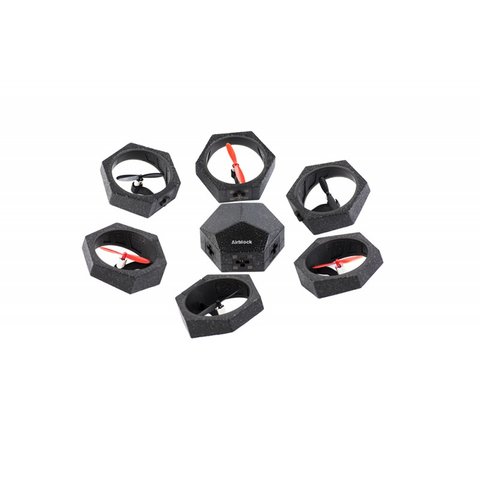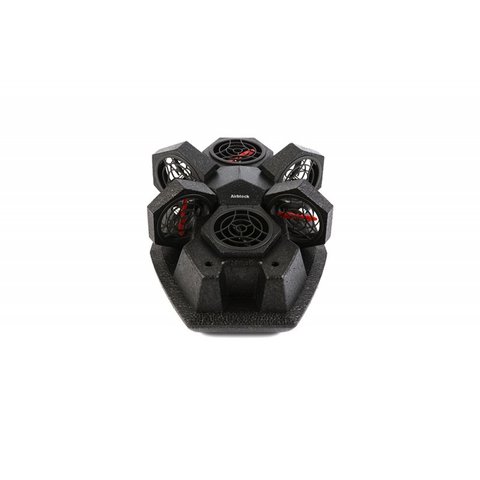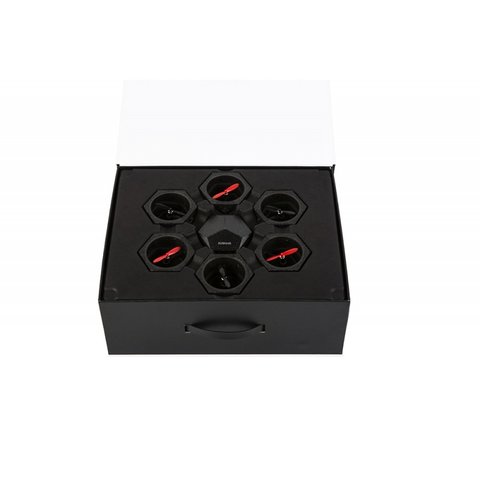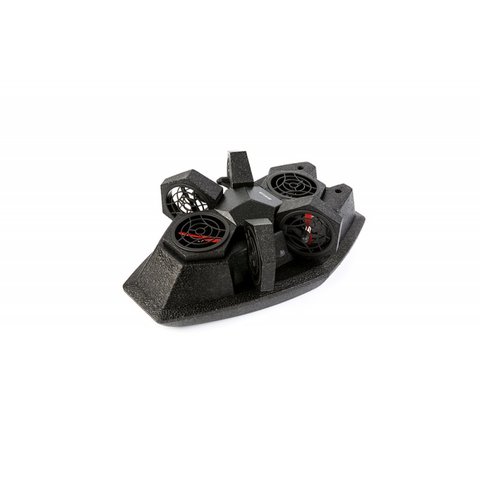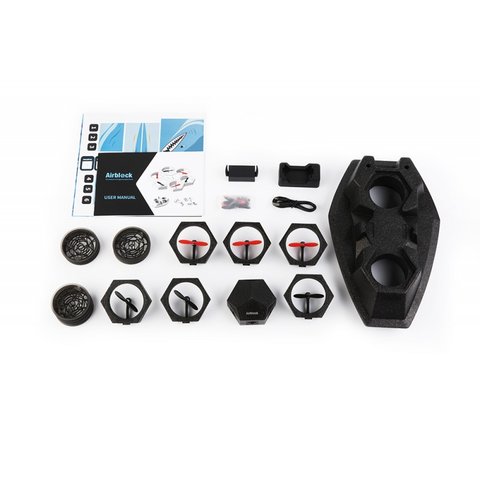 Modular construction kit for an individual assembly of the full-size drone, which can be transformed into other forms and models.
Makeblock Airblock Overseas version Gift Pack is a modular kit an individual assembly of a programmable drone, which can be transformed into other robots. Graphic programming software is one of the main features of the kit. It allows kids to use their imagination to the maximum by coming up with new creative ways to play. Made in Shenzhen (China).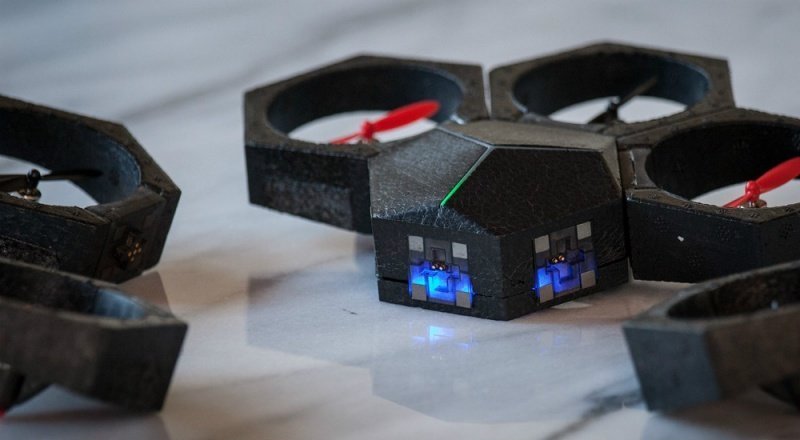 Assembling a robot is an easy and fast process. It doesn't require any special skills. The modules are attached to each other by magnetic attraction. That also gives players the possibility to express their creativity! A kid can experiment with the shape of the drone by attaching the modules in different sequences.
Download the Makeblock app, which contains pre-defined functions and also allows you to control the robot.
A few options for the possible Airblock fun:
Drone. This is the basic form of the kit. Airblock Overseas contains one main module and six rotors. The main module is equipped with three integrated LED lights, the color and saturation of which is individually controllable. There is also a barometer for altitude sensing, an ultrasonic sensor for distance measuring, a gyroscope measuring and maintaining orientation and a Bluetooth module for connectivity. The propeller modules consist of hollow cup motor and propeller.
Aircraft. Rotate four of the six rotors and install them on the included base to create a hovercraft. Land mode turns it into a high-speed drifting racing car. When in Water mode, it becomes a watercraft that gently hovers across the water.

Wind-driven unicycle. With vertically installed propeller modules, Airblock turns and moves forward, while the horizontal propeller modules help the unicycle turn.
Pneumatic puppets. Turn the propeller modules into a real puppeteer. Use everyday objects like paper cups to create a moving puppet which is controlled by commanding the Airblock.
Mini-jet car. Airblock is perfectly compatible with any LEGO brick, so it would be a sin not to take a full advantage of it! You can assemble a car of any shape, color, and size by attaching colorful LEGO bricks. Then use your Airblock as an aircraft engine that thrusts air backward to propel your vehicle forward.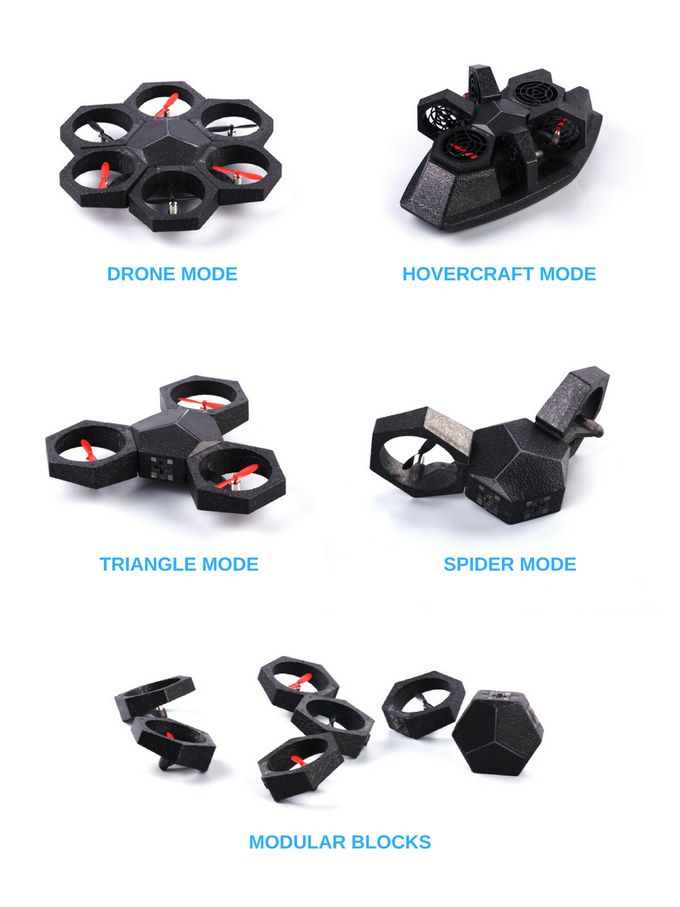 Characteristics

Weight

7 kg
Batteries
7.4 V, 700 mAh
Dimensions
Drone: 232 × 223 × 53 mm
Aircraft: 335 × 208 × 127 mm
Weight
Drone: 150 g
Aircraft: 195 g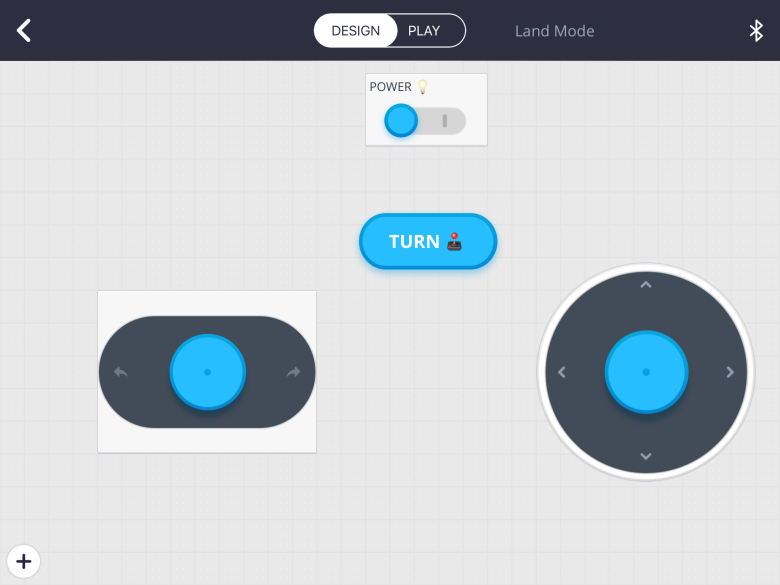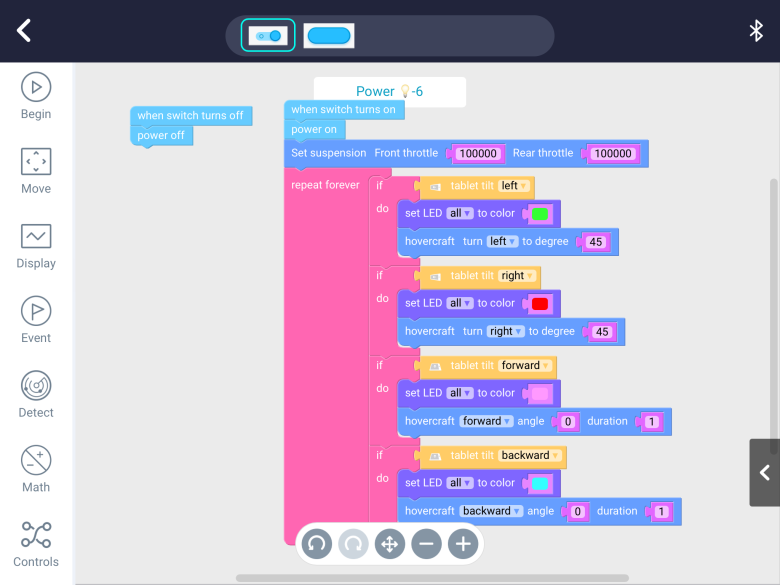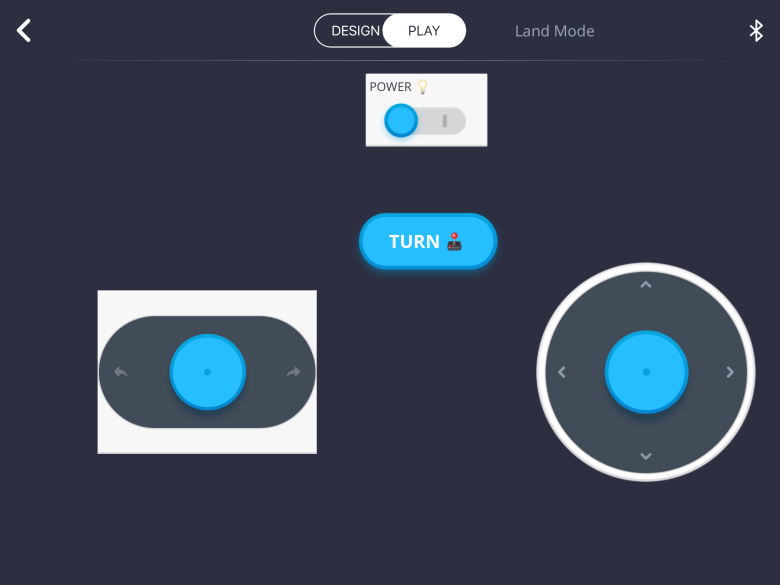 Video
Makeblock App
Download Makeblock Airblock Overseas version Gift Pack App.
Package Content
Airblock Overseas version Gift Pack — 1 pc.

Main Control Module — 1 pc.
Hovercraft Base — 1 pc.
Battery — 1 pc.
Protective Cover — 10 pcs.
Rotors — 6 pcs.
Charger — 1 pc.
Charging Cable — 1 pc.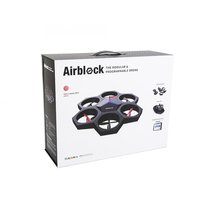 Makeblock Airblock Overseas version Gift Pack
USD 200.00
USD 129.00
You save USD 71.00