Frilled Lizard Robot CIC 21-892










Swipe right or left to scroll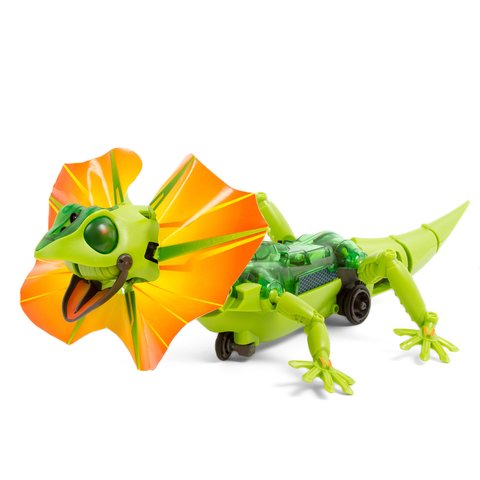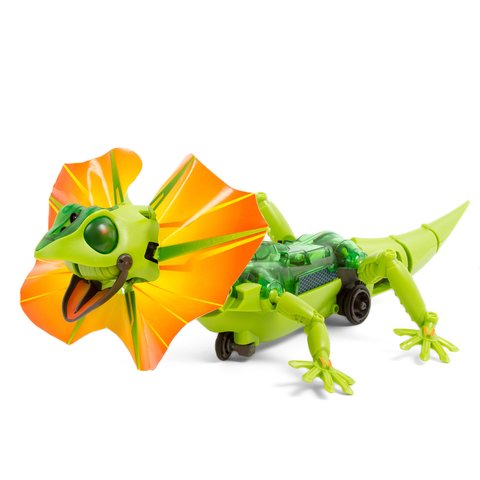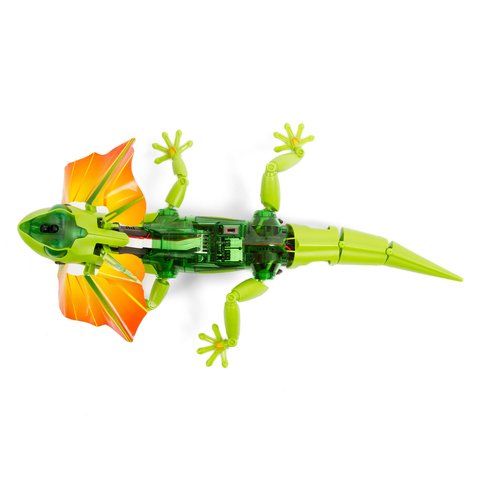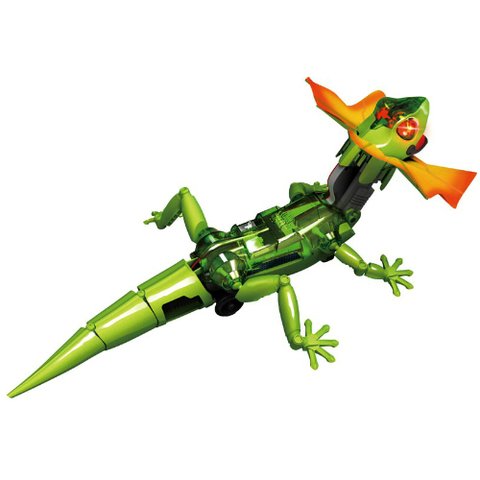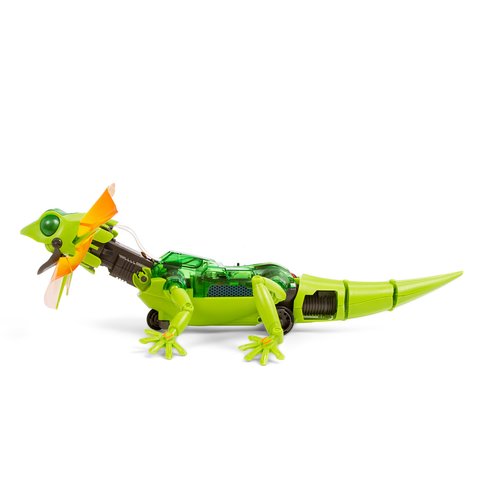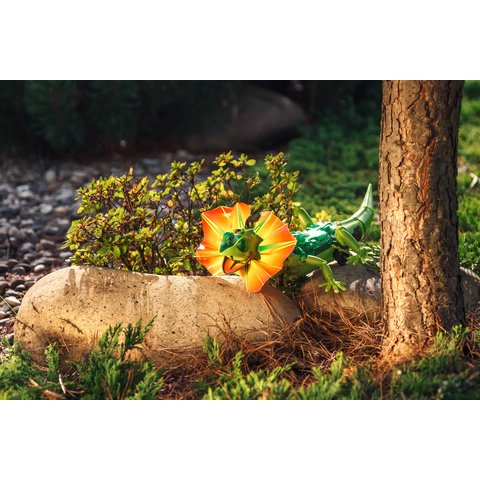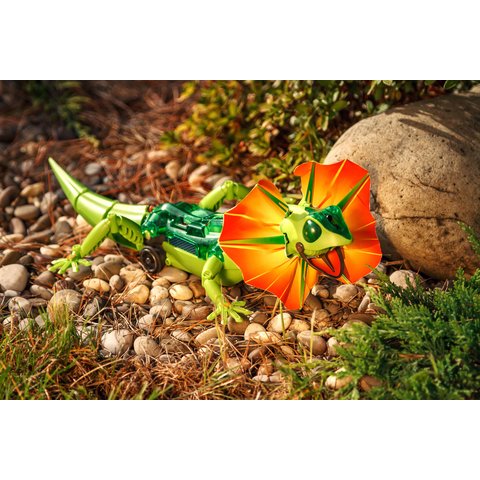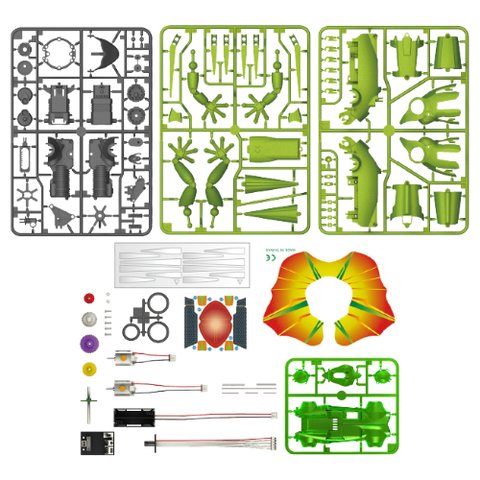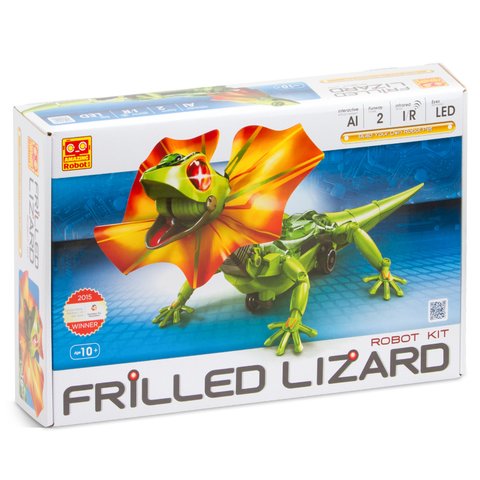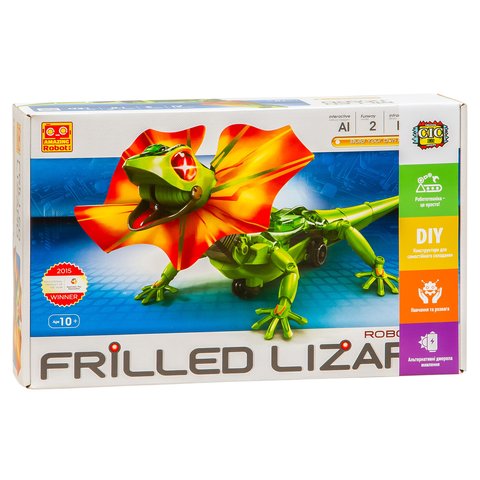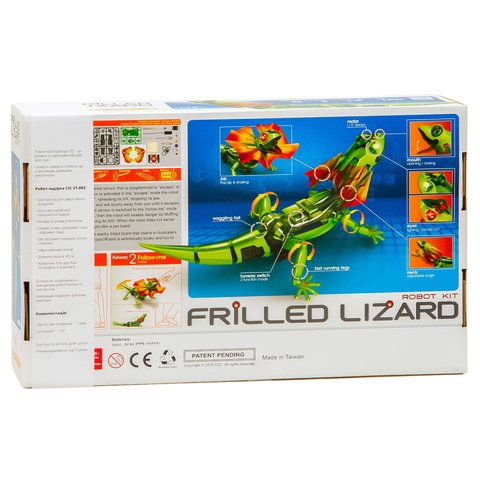 DIY robotic lizard equipped with an infrared sensor that has two modes of behavior: fight or flight. Made in Taiwan.
CIC 21-892 Frilled lizard robot is a DIY kit to build a robotic frilled-neck lizard. This toy is AI-powered. The lizard is equipped with an infrared sensor and has two behavior modes: escape or follow me.
Video
How To Use
You don't need a soldering iron or glue to assemble the robot, only scissors, and micro cutting pliers. You will find the explanation for every assembly phase in the user manual, so you will undoubtedly succeed in building this robot!
First of all, you need 4 AAA batteries and the assembled robot to have the max of fun. Batteries aren't included in the kit, so we advise you to take care of this beforehand.
Then all you need is to choose one of two behaviour modes: escape and follow me. If the infrared sensor is activated in the escape mode, the robot will automatically act as shocked, spreading its frill, dropping its jaw, illuminating its bicolor LED eyes and it will scurry away from you until it escapes to a safe distance. If the infrared sensor is switched to the follow-me mode using the two-way function switch, then the robot will assess danger by bluffing the attacker (unfurling and shaking its frill). When the robot does not sense danger it will proceed to follow you like a pet lizard.
To study, you need to be as attentive as you can while assembling the robot. You will learn more about robotics, engineering, and at some point even biology! After all, this isn't just a toy, but a copy of the real Chlamydosaurus kingii (frilled-neck lizard).
Who May Like It
Everybody who is at least 10 years old. Do you like robotics? Are you intrested in learning animals? If so, this kit is perfect for you!
Your gender or special skills don't matter. This kit is perfect for both beginners and experienced robot builders.
Fun Fact
Lizard's common name comes from the large frill around its neck, which usually stays folded against the lizard's body. C. kingii is largely arboreal, spending the majority of the time in the trees. The lizard's diet consists mainly of insects and small vertebrates. The frill-necked lizard is a relatively large lizard, averaging 85 cm (2.79 ft) in total length (including tail) and is kept as an exotic pet.
Manufacturer
CIC is a Taiwanese manufacturer that makes fascinating robots, solar energy kits, as well as motorized and remote controlled models. CIC toys allow learning robotics, alternative sources of energy and have fun while gaining new knowledge!
We have only original and high-quality CIC kits on toys4brain. Get to know how to identify the fake from the original here.
Specifications
| | |
| --- | --- |
| Power | 4 × battery AAA (not included in the kit) |
| Package size, mm | 370 × 235 × 75 |
| Age | 10+ years |
Package contents
CIC frilled lizard robot (disassembled parts)
User guide — 1 pc.
Additional Information
Warning: this DIY construction set contains small parts.
The original certified product. Made in Taiwan.
Attention! Beware of low quality counterfeits made in China.
Don't miss out on the best robot toys for kids! Explore our TOP 10 here.