CIC 21-891 Educational Motorized Robot Kit 4 in 1








Video
Swipe right or left to scroll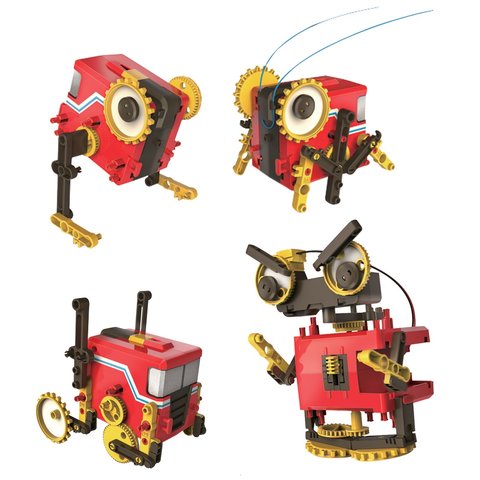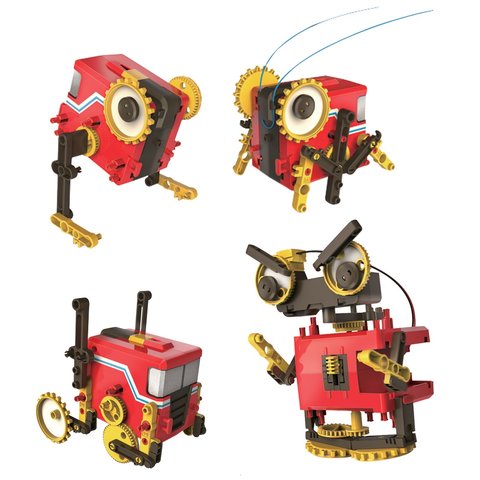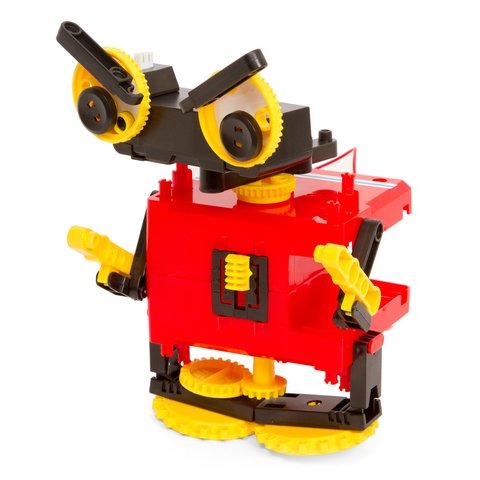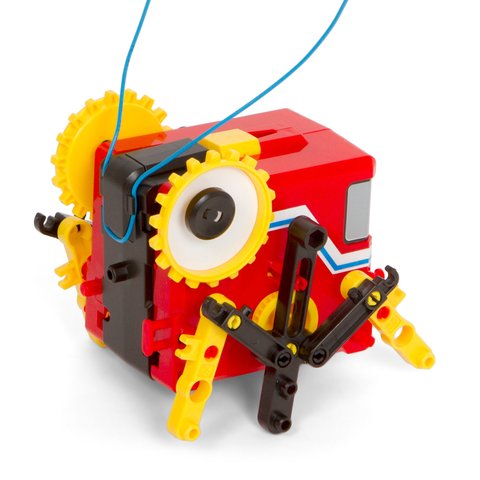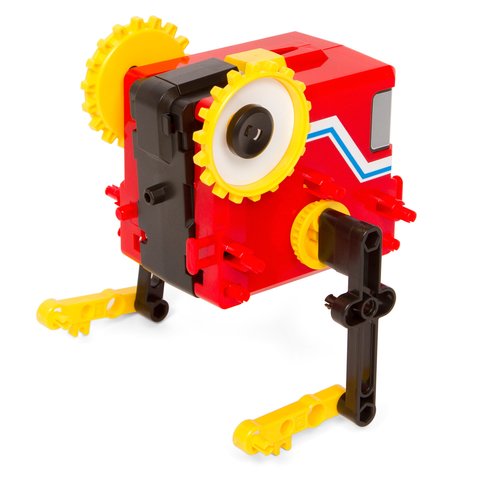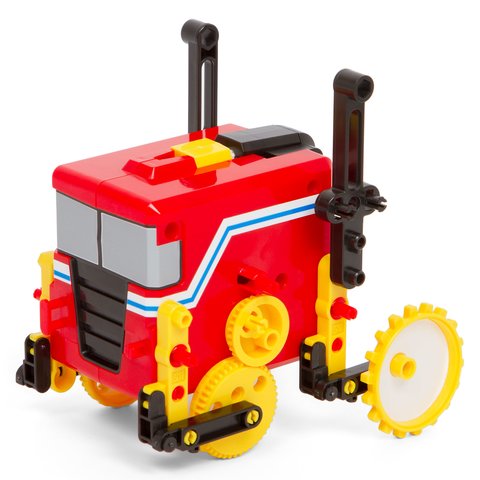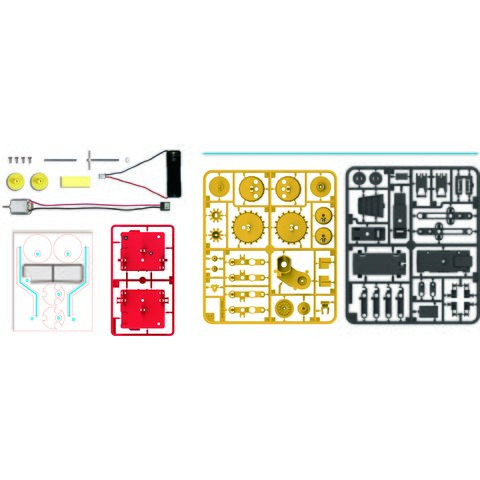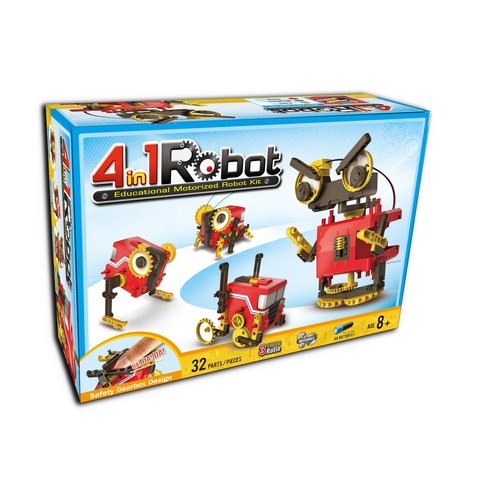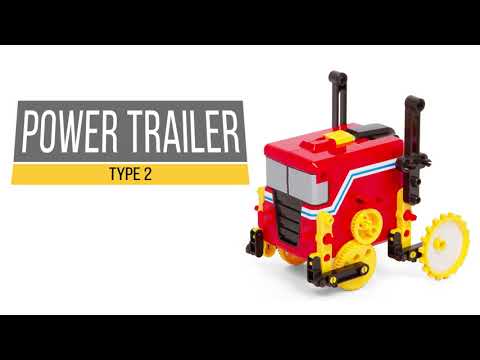 Assemble 4 different robots powered by a battery: a robot, a trailer, a beast and a cricket. Made in Taiwan.
You may also like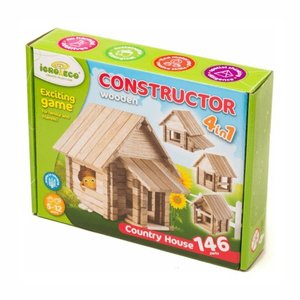 IGROTECO Country House 4 in 1 Building Set old
This construction kit allows you to build 4 small cozy houses with doors and windows. With the wide range of elements in this set you can build a whole street or even a cottage village. The village can be decorated with flowers and landscape elements out of materials at hand. Made in Ukraine.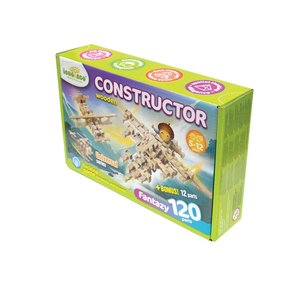 IGROTECO Fantasy 120 Building Set
Universal construction kit made from natural wood opens fantastic possibilities to create anything with no restraints of your imagination. Different sets can be combined with each other to get endless opportunities for creation. Made in Ukraine.
Description
CIC 21-891 Educational Motorized Robot Kit 4 in 1 is a DIY set to build 4 motorized robots that run on 3 speed motions.
Video
How To Use It
Read more
CIC 21-891 Educational Motorized Robot Kit 4 in 1 is a DIY set to build 4 motorized robots that run on 3 speed motions.
Video
How To Use It
You don't need a soldering iron to assemble the robot, only scissors or micro cutting pliers. You will find the explanation for every assembly phase in the user manual.
You can build 4 types of robots (each one is amazing in its own way):
Rolling Beast on two legs.
Power Trailer that is a small vehicle.
Running Cricket that is a fun toy.
Walking Robot that is driven by gears and it can shake its head.
Each model features a unique motion type, so you won't get bored! Call your friends and family members, as an amusement increases when you're surrounded by loved ones!
Only a few simple steps are needed to transform one model into another. Robot 4 in 1 helps to learn the basics of mechanics and robotics. In addition, assembling the robot develops your logical skills, patience, curiosity, and attentiveness!
Who May Like It
Everybody who is at least 8 years old. Do you like robotics? If so, this kit is perfect for you!
Your gender or special skills don't matter. This kit is perfect for both beginners and experienced robot builders.
Manufacturer
CIC is a Taiwanese manufacturer that makes fascinating robots, solar energy kits, as well as motorized and remote controlled models. CIC toys allow learning robotics, alternative sources of energy and have fun while gaining new knowledge!
We have only original and high-quality CIC kits on toys4brain. Get to know how to identify the fake from the original here.
Specifications
| | |
| --- | --- |
| Package size, L × W × H | 310 × 185 × 110 mm |
| Batteries | 1 AA battery (not included) |
| Age | 8+ years |
Package contents
CIC Educational Motorized Robot Kit 4 in 1 (disassembled parts)
User guide — 1 pc.
Additional Information
Warning: this DIY construction set contains small parts.
The original certified product. Made in Taiwan.
Attention! Beware of low quality counterfeits made in China.
Don't miss out on the best robot toys for kids! Explore our TOP 10 here.
Getting into robotics: know how robots impact your kid's life.Follow the link