STEM in Education, Science and Technology
Modern education is probably the most conservative branch of public activity. It is true that very little has changed in education since the times of Confucius and Socrates. There are of course computer classes and hundreds of things you can do with them. Still, we have to confess that approaches and methods used in education now do not meet the needs of the rapidly developing modern society.

STEM Education in the World
The USA is a leader in developing and applying STEM education products. In the US, you can choose a STEM major in many advanced universities. Below are some of them:
Oregon State University – 169 STEM majors;
George Mason University – 82 STEM majors;
Colorado State University – 50 STEM majors;
Saint Louis University – 47 STEM majors;
Washington State University – 41 STEM majors;
University of South Florida – 39 STEM majors;
The University of Alabama at Birmingham – 39 STEM majors;
Marshall University – 20 STEM majors;
Drew University – 9 STEM majors.
This is by no means the full list of US universities offering STEM field majors; however, it can inspire high schools students and help them make the career choice. Moreover, parents of those kids who did not even start thinking about their future career can get an idea of where their kids can move next. Since US universities welcome international students from all over the world, this isn't for American high school students only. There are a number of benefits for international students choosing to pursue a STEM major, for example, competition is not that high; you can also extend your visit to the USA by 36 months to have practical training in the company.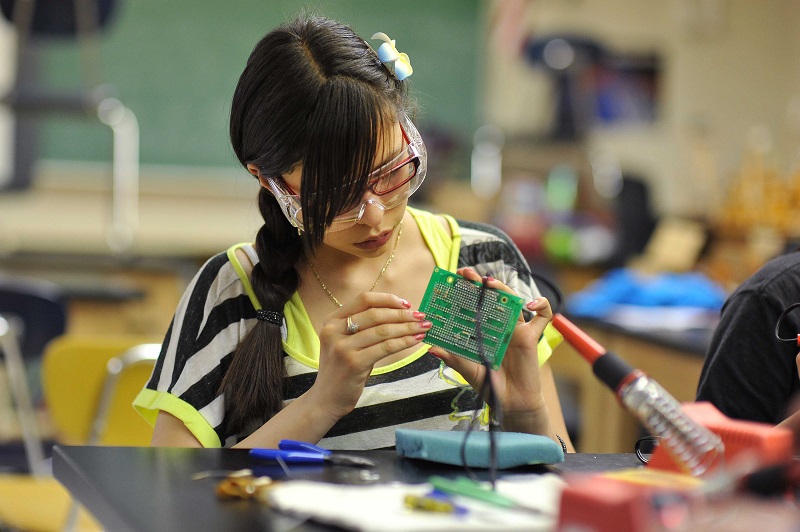 Those who first discerned the need to support science education in the US were business people and executives. It seemed easy – demand should create supply. However, supplying a sufficient amount of high-end specialists oriented on inventing new things is a long-term and a high cost program. To find the solution, heads of leading IT companies joined the state bodies. Among supporters were the top managers of such famous companies as Intel, Xerox, Time Warner, etc. These people are good at watching their money and investing it wisely. The project also engaged Bill & Melissa Gates foundation, Carnegie Corporation of New York and other foundations. Together they launched Change the Equation, a nonprofit, non-partisan coalition committed to STEM learning for every child.
The coalition research findings show the oversupply of soft science specialists and constant shortage of tech workers on the labor market. The reason for it may be young people's panic when they consider pursuing sciences – they are associated with things that seem too complex; also, youngsters do not fully understand how this knowledge can be applied in practice. STEM programs and teaching methods used are targeted towards eliminating this fear and hesitation. They handle complex issues through studying commonplace and simple things, and enhance deeper understanding of subjects in sciences.
Many developed countries have joined the US in their initiative of advancing STEM education. Today educational institutions of the UK, France, Australia, Israel, China, and Singapore offer their students certified state educational programs in science & technology and train STEM specialists. All these programs are meant to meet the growing society demand.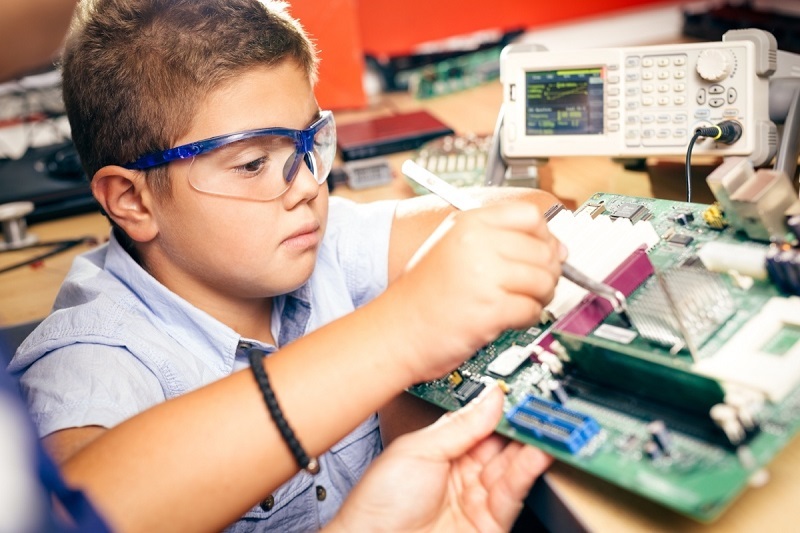 In 2002, the Remaking Singapore initiative was launched. It was aimed at transforming the city-state of Singapore into the world center of creativity, innovation and design. The government of Singapore is reforming the education system so that it enhanced creativity in young people. One of the ways to do it is to bring young talented people who think out of the box into different state bodies dealing with economic policy.
Educational Toys: First Step to STEM Education
To develop creative thinking and reveal latent talents, one does not need to be 18 + and study at university. It can be done from the early childhood. For example, you can identify and develop your kids' hidden talents, as well as help them develop taste for things by introducing them to foreign languages, music, art, and sport. In fact, children should learn how to learn; they need to be adaptive; they need to appreciate technologies and globalization.
In fact, the whole industry works on building up abilities and enhancing creative thinking in children (and parents as well). This industry deals with developing and producing STEM toys. There are plenty of them and they build up different important qualities. For example, puzzles help to develop non-standard thinking. STEM toys in the Engineering & Construction category develop constructing and modeling skills; what is more, they enhance communication between a child and a parent. Science & Experiment kits help to learn about the processes studied by physics and chemistry, about space phenomena; they also make the study of a human body easy. Finally, there are STEM toys facilitating the learning of programming, as well as studying the world of electronics and robotics.
All that is left to do is to choose – maybe not just a toy but also a child's future. The choice is yours!

Toys4brain team.
All rights reserved. This material from toys4brain.com web site may not be published, rewritten or redistributed in whole or part without authorship indicated and backlinks provided.
Customers Feedback