Wired Control Robot Arm CIC









Video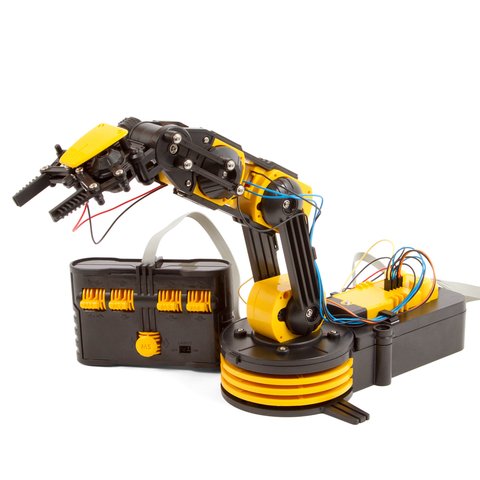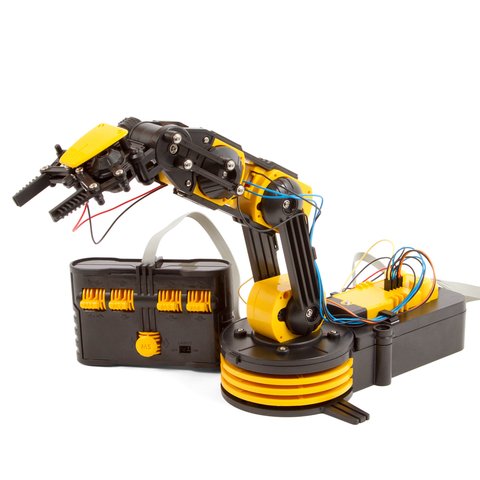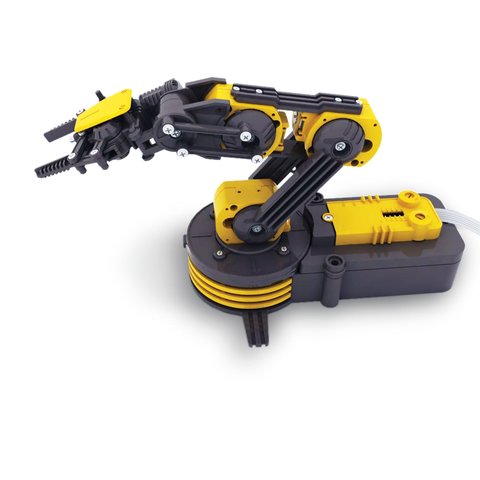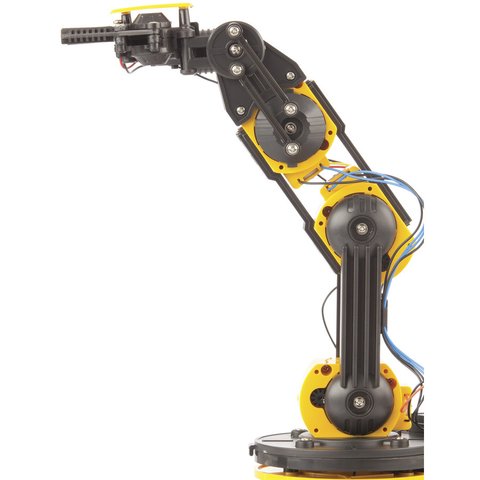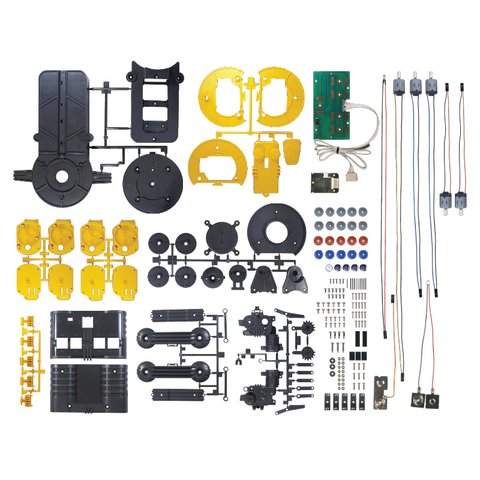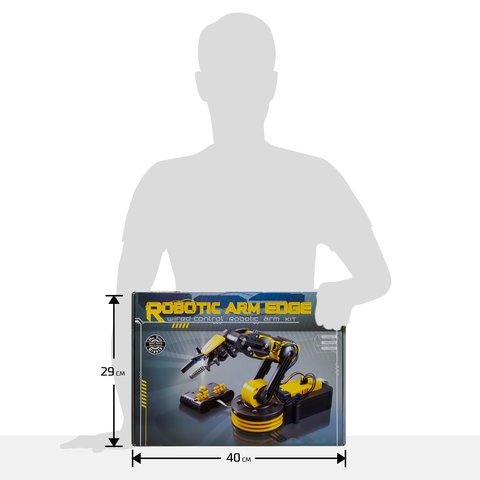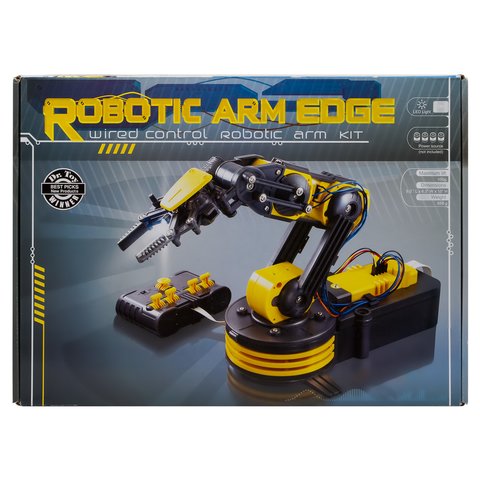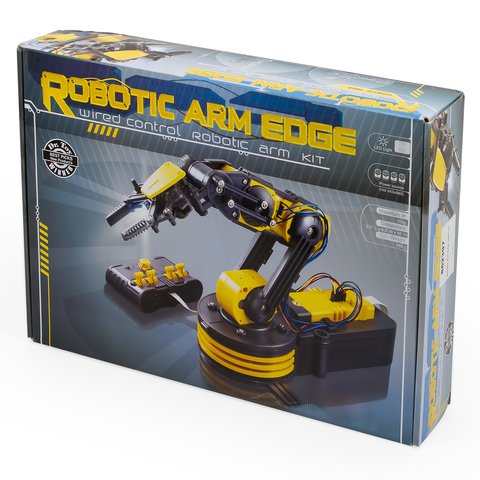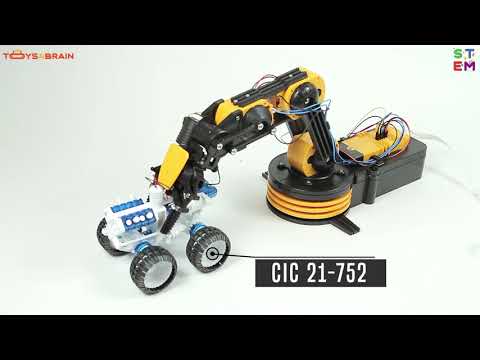 You may also like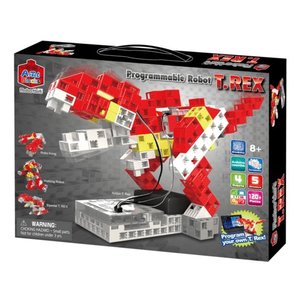 Artec Robotist T. REX
Construction kit from the Robotist series offers to build programmable models: dinosaurs and a robot with a wide range of functions. Japanese brand.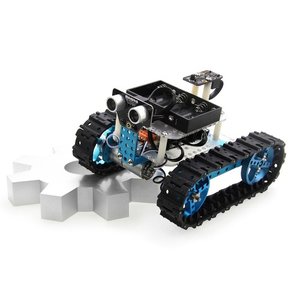 Makeblock Starter Robot Kit
The kit to assemble the three-wheeled robot car and the robot tank is ideal to learn the basics of the robotics and programming. Made in Shenzhen (China).
Description
CIC 21-535N is a DIY kit that offers to build a robotic arm. This robot is able to lift up to 100 grams of weight and carry objects.
Video
How To Use
Read more
CIC 21-535N is a DIY kit that offers to build a robotic arm. This robot is able to lift up to 100 grams of weight and carry objects.
Video
How To Use
The kit is easy-to-assemble and does not require soldering. You need a screwdriver, and also pliers or scissors. You will find the explanation for every assembly phase in the user manual.
Besides, your toy won't come to life without 4 "D" type batteries. So take care of it in advance!
This robotic arm is powerful enough to lift items weighing up to 100 grams! Are you ready to have some fun? The toy has everything for that:
5 joint and 5 separate motors for optimum control;
joystick for convenient control of gripper opening/closure, tilting motion, base rotation and searchlight on the gripper;
built-in searchlight and accumulator cell make it possible for the robot to be used at night.
Examine the robot and try out everything he's capable of!
The robot arm is useful for your soul and brain. It's quite helpful if you want to learn more about mechanics and robotics. Besides, the assembly process develops logic, attentiveness and perseverance.
Who May Like It
Everybody who is at least 13 years old. Do you like robotics? If so, this kit is perfect for you!
Your gender and special skills don't matter. This kit is perfect for both beginners and experienced robot builders.
Manufacturer
CIC is a Taiwanese manufacturer that makes fascinating robots, solar energy kits, as well as motorized and remote controlled models. CIC toys allow learning robotics, alternative sources of energy and have fun while gaining new knowledge!
We have only original and high-quality CIC kits on toys4brain. Get to know how to identify the fake from the original here.
Specifications
| | |
| --- | --- |
| Lifting capacity | 100 g |
| Horizontal reach | 320 mm |
| Vertical reach | 380 mm |
| Base rotation range | 270 ° |
| Base motion range | 180 ° |
| Extensive elbow range | 300 ° |
| Wrist motion range | 120 ° |
| Power | 4 batteries "D" type (not included) |
| Size, L × W × H | 228 × 160 × 381 mm |
| Package size, L × W × H | 400 × 290 × 90 mm |
| Weight | 658 g |
Package contents
CIC wired control robot arm (disassembled parts)
User guide — 1 pc.
Required accessories
Tools needed for assembling the robot:
Diagonal pliers
Screwdriver
Power elements for device launch:
4 batteries "D" type (sold separately)
Additional information
Warning: this DIY construction set contains small parts.
The original certified product. Made in Taiwan.
Attention! Beware of low quality counterfeits made in China.
Don't miss out on the best robot toys for kids! Explore our TOP 10 here.