SuperDeal to All the SuperDads!
Take Father's Day in hand!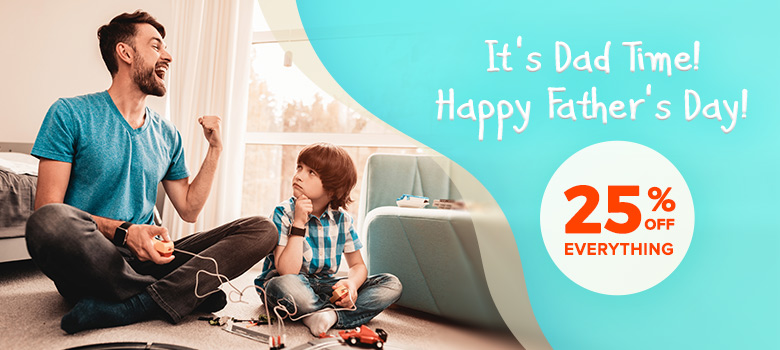 Another wallet or wristwatch is reasonably good, but there's something much cooler. What toys did you dream of as a child?
Maybe, a robotic arm, a remote contol smart car or an awesome metal tank? It's never too late to get it! Go and choose any toy you were craving for in your childhood.
Father's Day brings 25% off everything at Toys4brain. Treat yourself at full!