More Than Just a Black Friday
We believe that Friday alone isn't enough. That's why toys4brain is going to do its black weekend one more time! It will last between 00:01 (GMT) Nov 23 and 23:59 (GMT) Nov 26.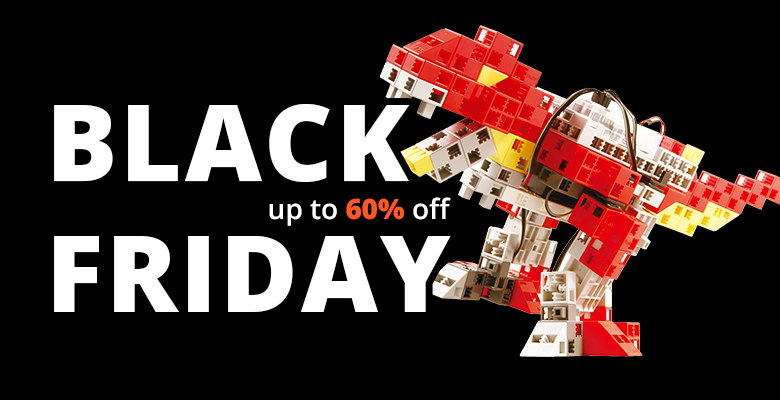 Come back in an scheduled time and choose the unique toys for your scientists and explorers, programmers, robot builders, electronic admirers, and engineers. Of course, we remember about our youngest STEM enthusiasts! We've prepared special prices on building blocks and jigsaw puzzles they love so much. Nobody will be left behind, without a well-earned gift!
Don't you forget about the upcoming holidays? We're here to help you get ready for the festive season!