Merry Christmas and a Happy New Year!
Merry Christmas and Happy New Year!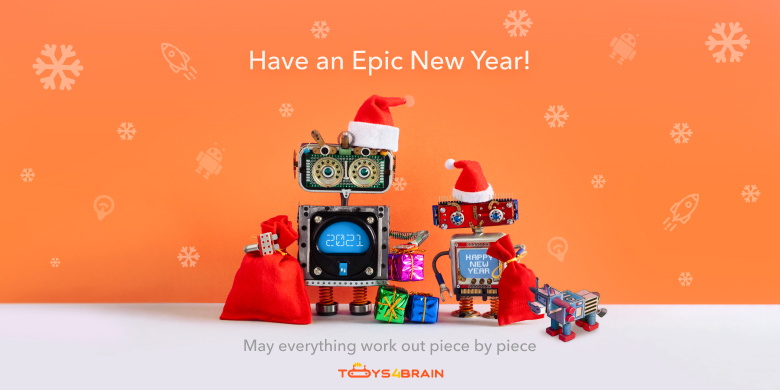 May all your dreams and expectations come true! We wish you a peaceful, joyful and fun 2021!
Spend your time doing what you like: read, explore, learn new languages, and try new things… you can start with building your first robot, by the way.
We will be there to make sure that you are having fun offering you the newest and the coolest STEM toys. Remember that a new upcoming year is like a construction kit in your hands – you can make it whatever you want! So do it right!