A New Season of STEM Discounts on Toys4brain!
As the evenings draw longer and the temperatures plummet, STEM toys will bring you some sense of comfort!
No need to worry about the prospect of staying at home because we offer great discounts on robots, construction sets, and science and educational kits!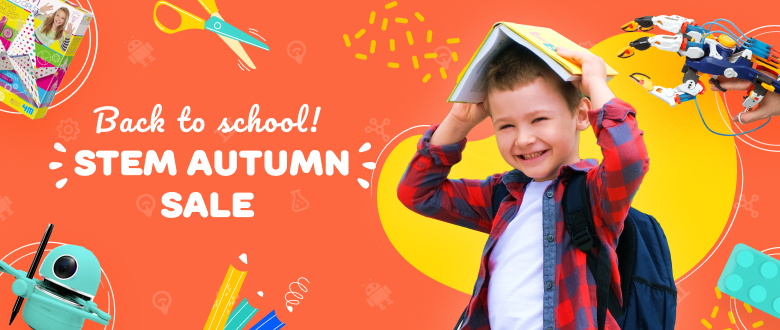 While active outdoor games have to be postponed until next summer, why not take a plunge into programming or assemble another robot all by yourself?
Be sure: the time you'll spend at home with our toys will be fun and so worth it!