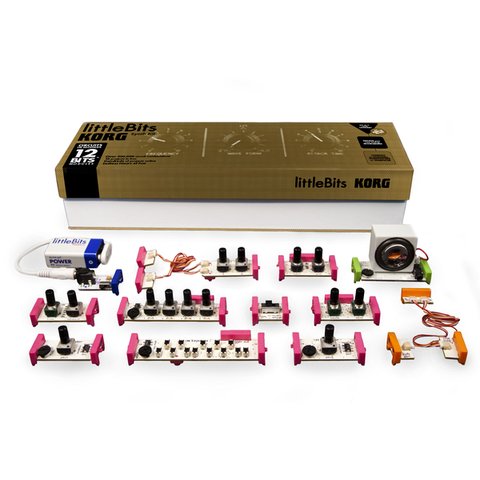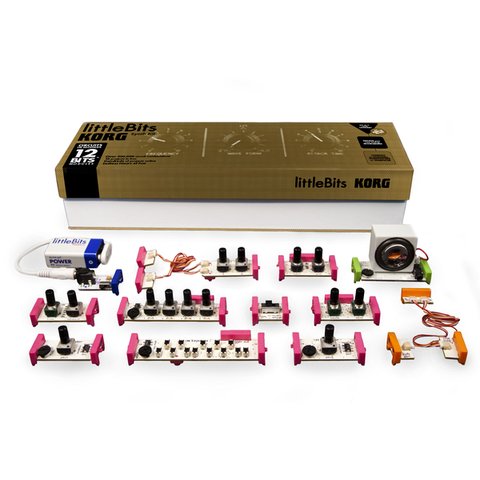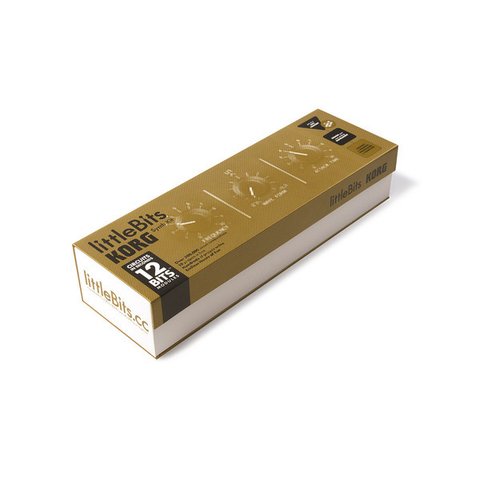 Invent music and musical instruments with this easy to use modular synthesizer. USA brand.
LittleBits Synth Kit – is an incredibly powerful, easy to use modular synthesizer that helps you record your own music and create instruments. This kit helps to develop creative and intellectual skills.
Usage Guidelines
The Synth Kit, developed in partnership with KORG, a manufacturer of electronic musical equipment, enables amateur and professional musicians to explore music and instruments. This allows you to make exciting new sounds and build your own infinitely customizable and expandable analog modular instrument without any specific engineering or musical skills required. The Synth Kit includes 12 electronic «Bits» that instantly snap together with magnets to create circuits like those used in well-known synthesizers.
Features
Kit includes 12 «Bits»: speaker, oscillator and keyboard to help you create new music.
Includes booklet of 10 projects and with hundreds more online.
Can be connected to speakers, computers, headphones, and any instrument with an output jack for an amplifier.
Can be used to make your own instruments, like a synth-guitar.
Fits into the littleBits platform for infinite combos of audio, visual and sensory experiences.
Technical specifications
| | |
| --- | --- |
| Material | plastic |
| Package size | 69,85 × 101,6 × 311,15 mm |
| Package weight | 0,61 kg |
| Age | 14+ years |
Video
User Manual
Download User Manual for LittleBits Synth Kit.
Package contents
Construction kit:

power module — 1 pc.
oscillator — 2 pcs.
random module — 1 pc.
keyboard — 1 pc.
micro sequencer — 1 pc.
envelope module — 1 pc.
filter module — 1 pc.
delay module — 1 pc.
mix module — 1 pc.
split module — 1 pc.
synth speaker — 1 pc.
battery and cable — 1 pc.