LittleBits Arduino Coding Kit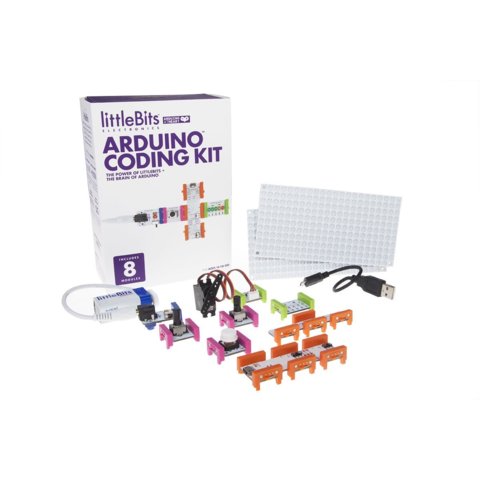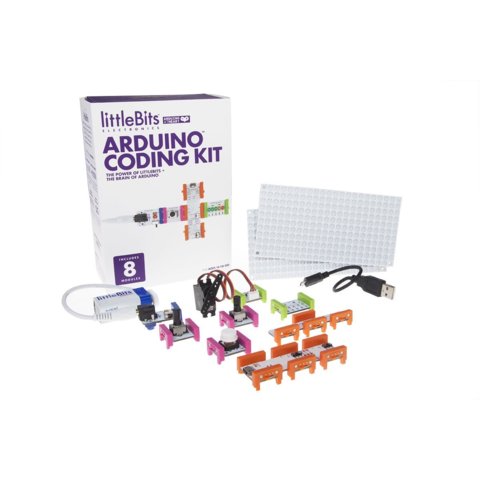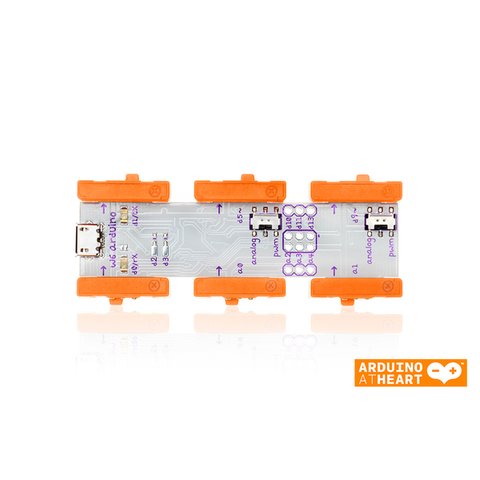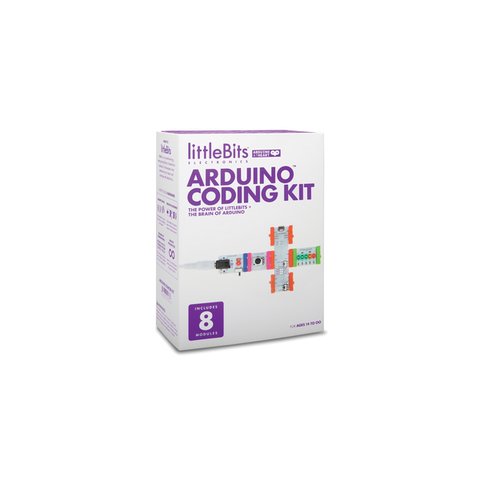 LittleBits Arduino Coding Kit is an intro to programming, that allows creating and coding 8 inventions without breadboarding, soldering, or wiring. USA brand.
LittleBits Arduino Coding Kit is a kit of electronic bits for individual prototyping and programming of ineractive devices with no restraints to your imagination. This set includes the Arduino «Bit» - hardware computing platform, which is used to create stand-alone interactive objects and connect them to software on your computer. Learn the basics of coding as you create and program your own inventions, or upload code from the site using codebender.
Usage Guidelines
This kit includes 8 most popular Little Bits modules for creating prototypes and detailed instructions for thousands more online. Arduino «Bit» allows inventions to interact with software: Processing, MaxMSP, Flash and others. With the Arduino «Bit» and LittleBit's partnership with Codebender you can have endless possibilities of programming your devices or downloading the code.
Features
Modules can be combined with every other LittleBits Kit.
Includes instruction book with 8 projects and hundreds more online.
User guide.
Technical specifications
| | |
| --- | --- |
| Material | plastic |
| Package size | 177,8 × 127 × 63,5 mm |
| Package weight | 0,39 kg |
| Age | 14+ years |
Video
Package contents
Construction kit:

servo module — 1 pc.
Arduino module — 1 pc.
bargraph module — 1 pc.
button — 1 pc.
dimmer — 2 pcs.
power module — 1 pc.
fork module — 1 pc.
micro USB cable — 1 pc.
mounting board — 1 pc.
battery and cable — 1 pc.