CIC 21-752 Salt Water Fuel Cell Monster Truck










Swipe right or left to scroll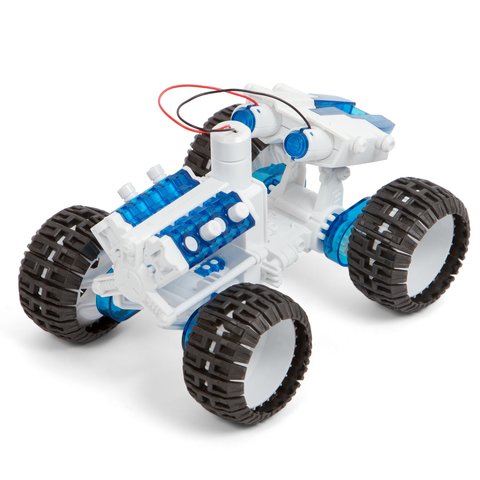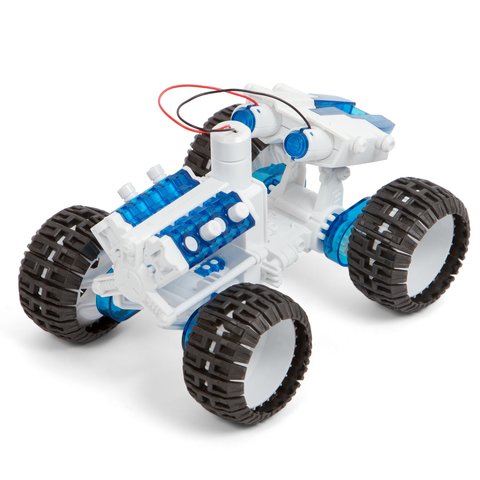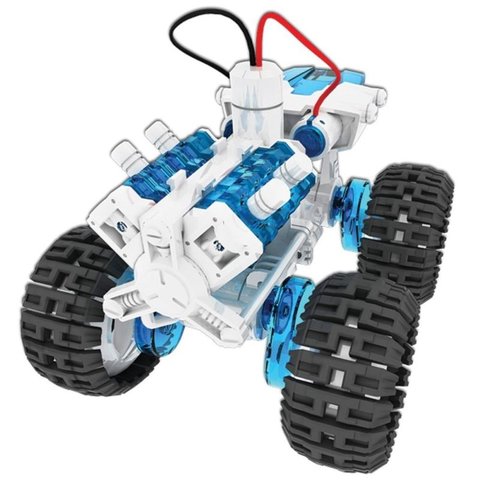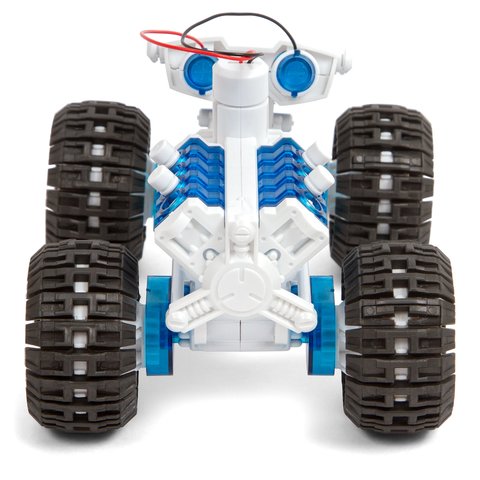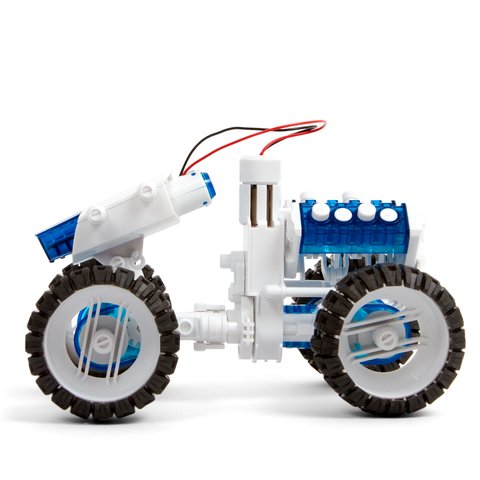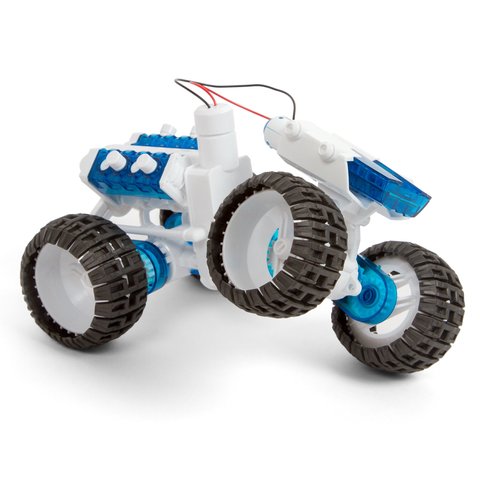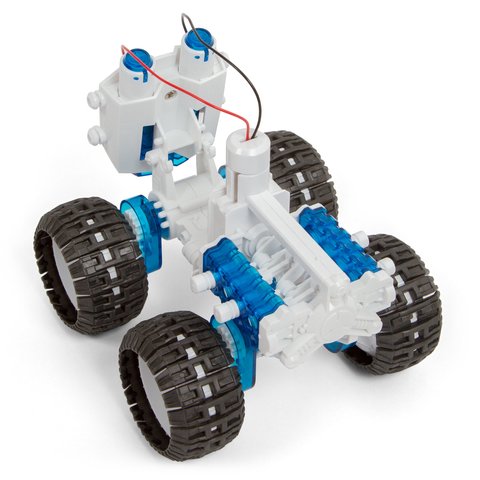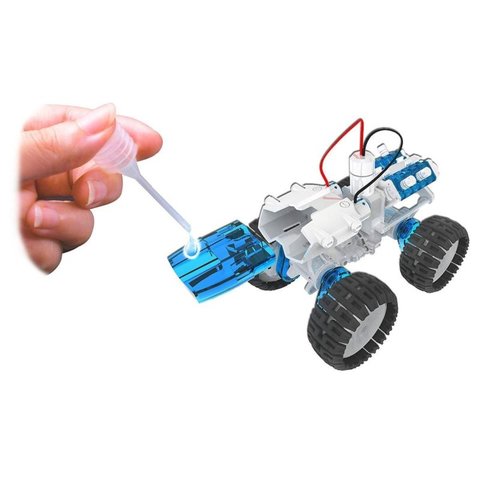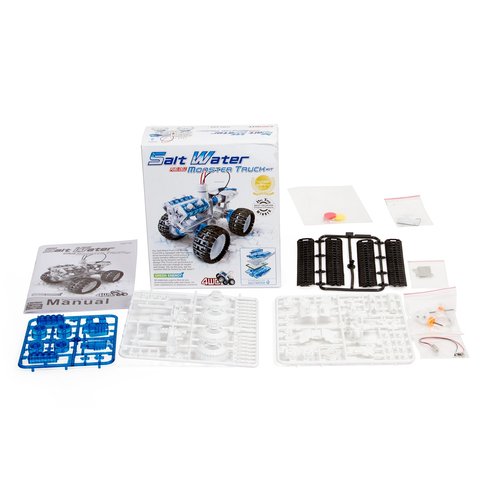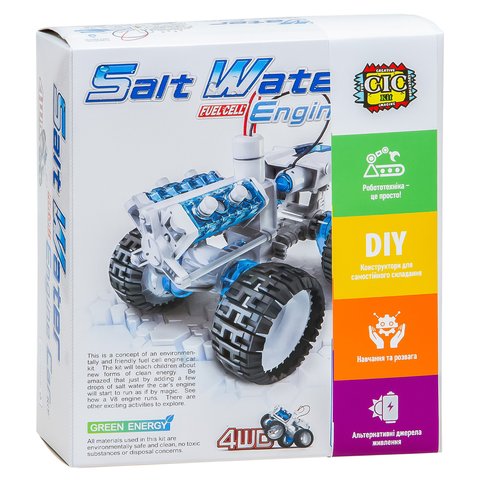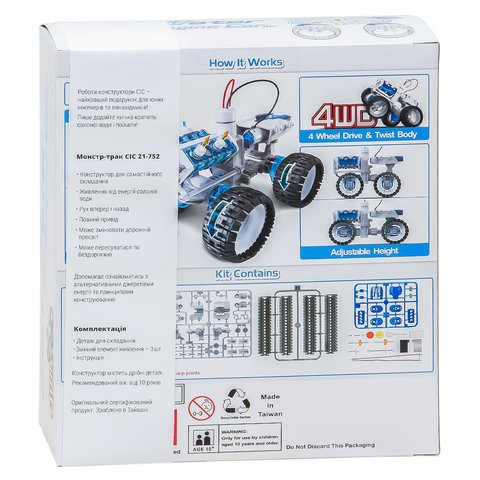 Kit for assembling a monster-truck powered by eco-friendly salt water fuel cell. Made in Taiwan.
CIC 21-752 Salt Water Fuel Cell Monster Truck is a set for assembling of a four-wheeled off-road monster truck that is able to conquer any terrain. The engine runs on salt water energy.
Video
How To Use
You don't need a soldering iron to assemble the robot, only scissors or micro cutting pliers. To prepare the solution salt should be added to water at a ratio of 5:1. The proportion of salts in a solution can vary from 20% to 99%, but the most effective is considered a 20% one. The solution provides 15 minutes of the truck constant work. After that the monster truck will start to move slowly or stop. Add a few drops of salt water to re-start it.
The kit includes three magnesium refill plates. Each plate can continuously work for 4 hours and then it becomes fragmented. Change the plate to a new one, so the vehicle can be started again.
To have the max of fun try to transport the monster truck to uncharted territories! Explore the area of your house, a nearby park, or take the robot with you on a long journey. Just don't forget to grab some water and salt with you.
This kit helps to learn alternative power sources, robotics and engineering.
Transparent case design allows you to see how the engine works. Every single wheel can be adjusted by the angle individually. Change the car to a different height and shape, also enjoy the great fun for its unique way of moving. The vehicle has permanent four-wheel drive, so such a toy you helps to learn the basics of machine building as well.
Who May Like It
Everybody who is at least 10 years old. Do you like robotics? If so, this kit is perfect for you!
Your gender and special skills don't matter. This kit is perfect for both beginners and experienced robot builders.
Manufacturer
CIC is a Taiwanese manufacturer that makes fascinating robots, solar energy kits, as well as motorized and remote controlled models. CIC toys allow learning robotics, alternative sources of energy and have fun while gaining new knowledge!
We have only original and high-quality CIC kits on toys4brain. Get to know how to identify the fake from the original here.
Technical specifications
| | |
| --- | --- |
| Output voltage | 1.5 V |
| Package size, L × W × H | 180 × 70 × 210 |
| Age | 10+ years |
Package contents
CIC salt water fuel cell monster truck (disassembled parts)
Refill salt water fuel cell – 3 pcs.
User guide – 1 pc.
Spare Fuel Cell
Fuel cell magnesium refill pack SP752 for CIC 21-752 monster truck
Additional Information
Warning: this DIY construction set contains small parts.
The original certified product. Made in Taiwan.
Attention! Beware of low quality counterfeits made in China.
Getting into robotics: know how robots impact your kid's life.Follow the link