Everyone would agree that STEM toys are becoming a global trend and gaining popularity all over the world. It is not surprising, since these toys are designed not only for playing, but also for learning. You can learn more about advantages and specific features of learning toys here.
The market offers a huge variety of STEM toys in different categories: robotics, science & experiment kits, mechanical DIY kits, electronic sets, puzzles etc. And their amount is constantly growing. With such diversity, it may be challenging to choose the exact toy that will meet all expectations and needs of both kids and adults. To help you with this issue, we have researched into the toys that are most popular in the world and studied why they are so popular.
LittleBits CloudBit Starter Kit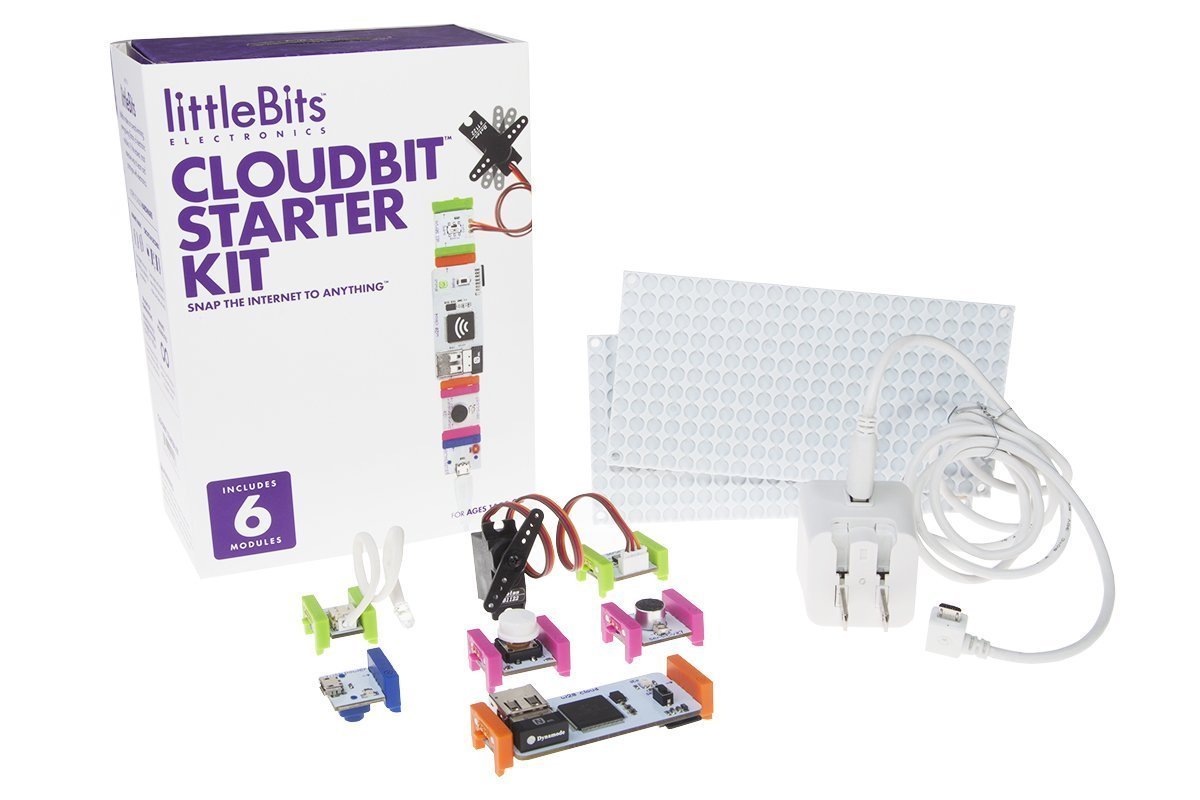 LittleBits CloudBit Starter Kit is an innovative electronic kit to create prototypes of interactive devices that can synchronize via the Internet. To put it simply, with this set you can turn things that surround you into controlled devices. For example, you can create a doorbell with SMS notifications or a lamp that can be controlled with a smartphone. The kit is ideal for beginner programmers and enthusiasts interested in exploring the IoT in more detail.
Thames & Kosmos Crystal Growing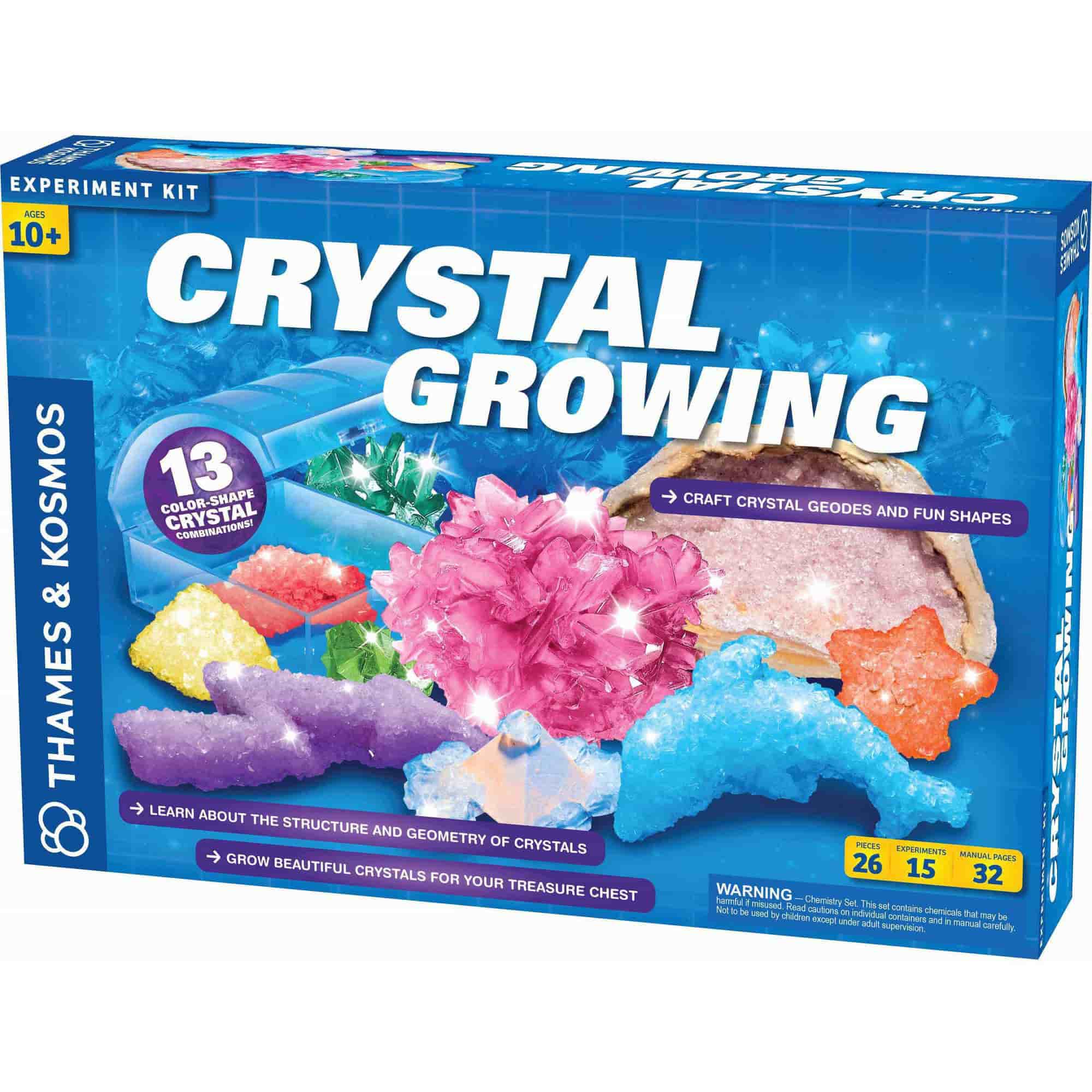 Would you like to grow crystals on your own? Thames & Kosmos Crystal Growing is a kit designed to create crystals of different sizes and colors. Basically, the thinking behind the game is experiments that help to understand how chemical elements interact with each other and what comes out of it. You can experiment with four different types of crystals: aluminum potassium sulphate, sodium sulphate crystals, sodium acetate crystals, and gypsum crystals, which grow at different speed and have different shapes. Such and other - equally interesting – science & experiments sets are great for your little scholars and curious young researchers.
4M Weather Science Kit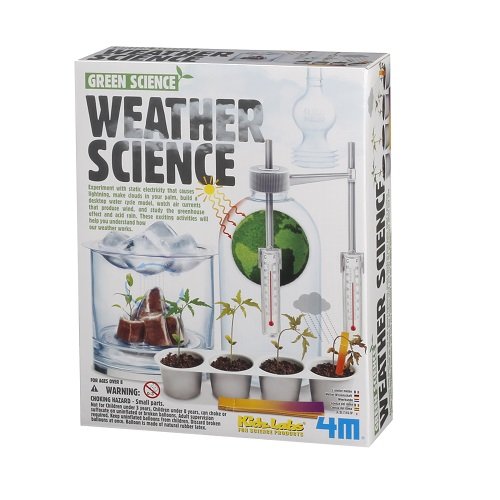 Ultimately, this year trend is science & experiment sets. 4M is one of the most popular brands in this category. For example, the 4M Weather Science kit is an interactive set for designing and studying various natural phenomena such as static electricity, the formation of clouds and winds, the greenhouse effect and global warming, the water cycle, or acid rain. You can create a palm sized cloud and build a water cycle model at your desktop! This fascinating kit will help your kids understand nature laws and whims of nature that govern the world around us.
Cubetto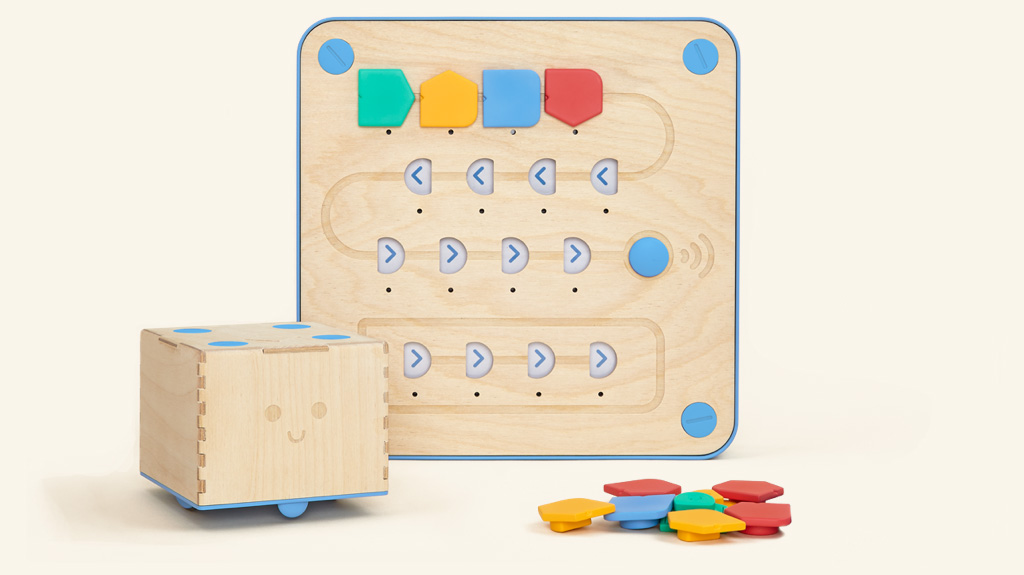 Cubetto set is a great opportunity to introduce children aged 6+ to programming. The toy can be controlled without using the screen, because the set includes a board and cubes for kids to interactively program a robot's movements. The robot can move in different directions, turn around and even draw. Kids all over the world are fascinated with this set! Also, the toy is great to be used in Montessori schools. Besides, it is made of wood and is environmentally safe to use. At our store, we also offer exciting wooden toys. Check the following selection of building blocks at toys4brain.
Makeblock Starter Robot Kit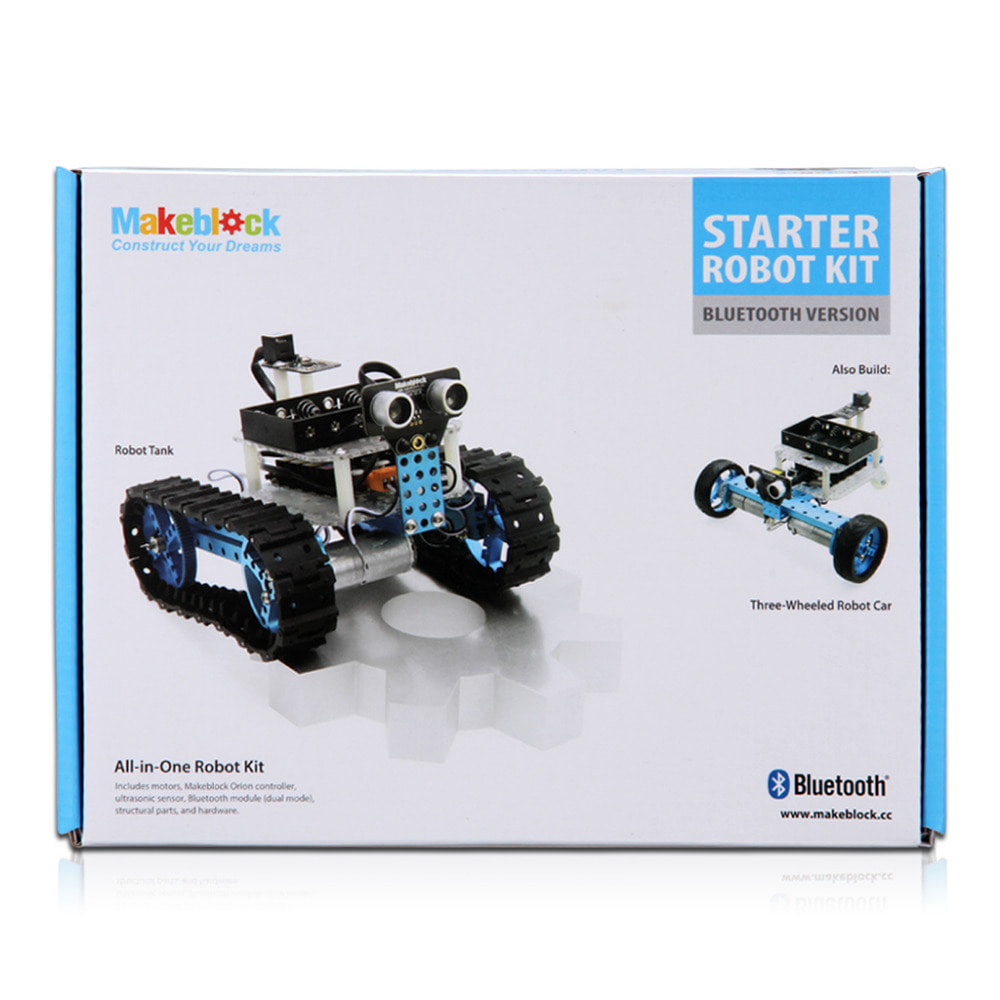 The Makeblock kit is a basic construction set for creating two robotic cars, which can be programmed and controlled with a tablet, laptop or iPad. The robot is quite easy to assemble; its parts are aluminum, so no soldering is required. After assembling the set, download and install the Makeblock HD application to control the robot via any Bluetooth device. MakeBlock HD software uses a convenient graphical programming method: you can drag and drop graphic blocks giving commands to your robot. This kit is ideally suited for learning the basic principles of electronic devices and programming. Little inventors and researchers will be thrilled!
Osmo Starter Kit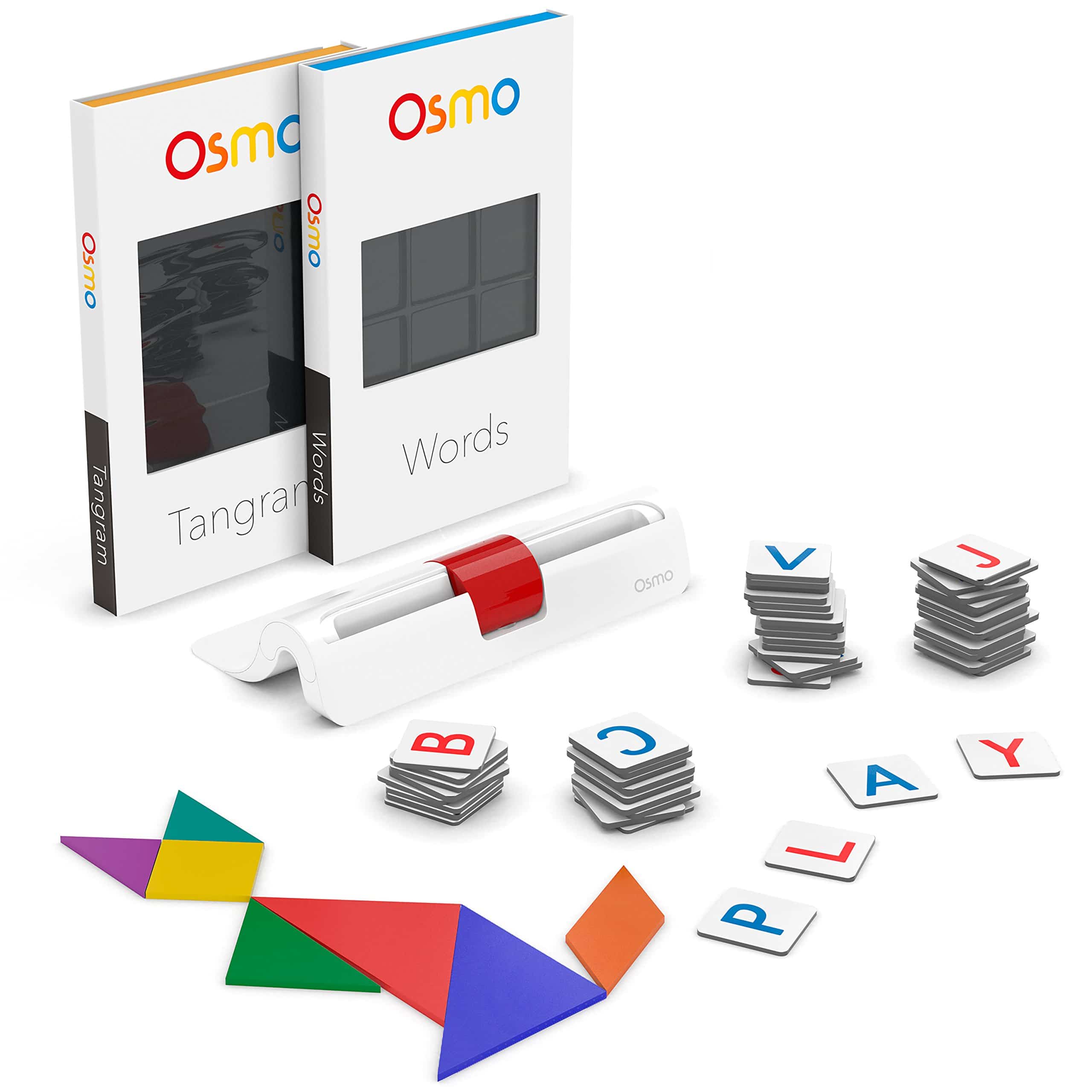 Innovative set that allows you to transfer the game from iPad to reality. The set includes a special device you need to attach to iPad – an external camera. Thus, the movements made in front of iPad will be broadcast on the screen. With this set, you can learn to draw, program and solve puzzle games. It is a wonderful game fostering comprehensive and full child development and suitable for kids six and up.
LEGO Boost Robotics Creative Toolbox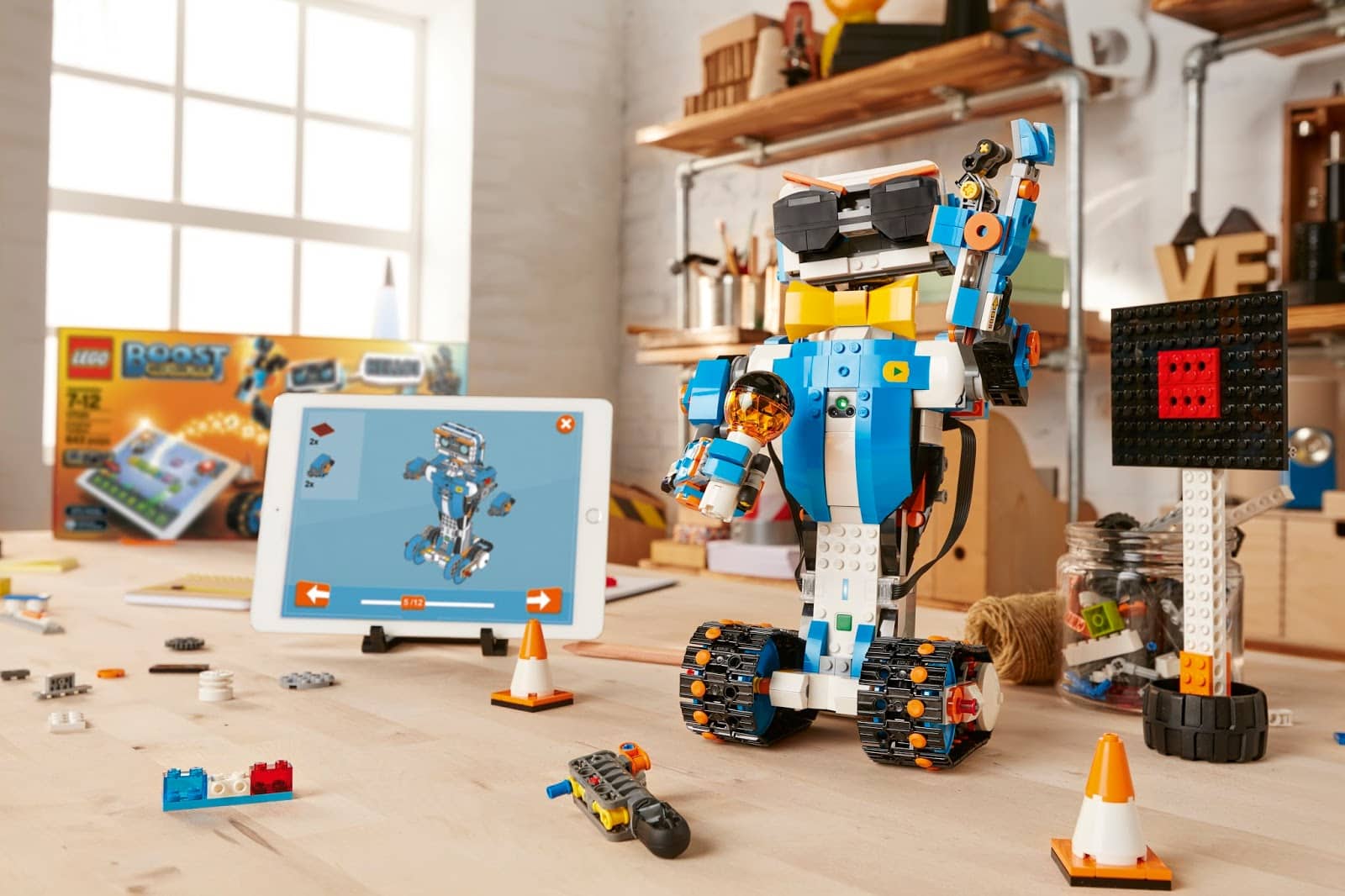 The world-famous LEGO brand also encourages children to study STEM principles. With the LEGO Boost Robotics Creative Toolbox, you can assemble and program 5 different robots using iOS app and Android devices. The Boost App offers a convenient way to study programming by moving blocks with key commands. In addition, the kit promotes creativity and logical thinking, and is perfect for developing imagination. The toy is suitable for children aged 7 years and older.
Ozobot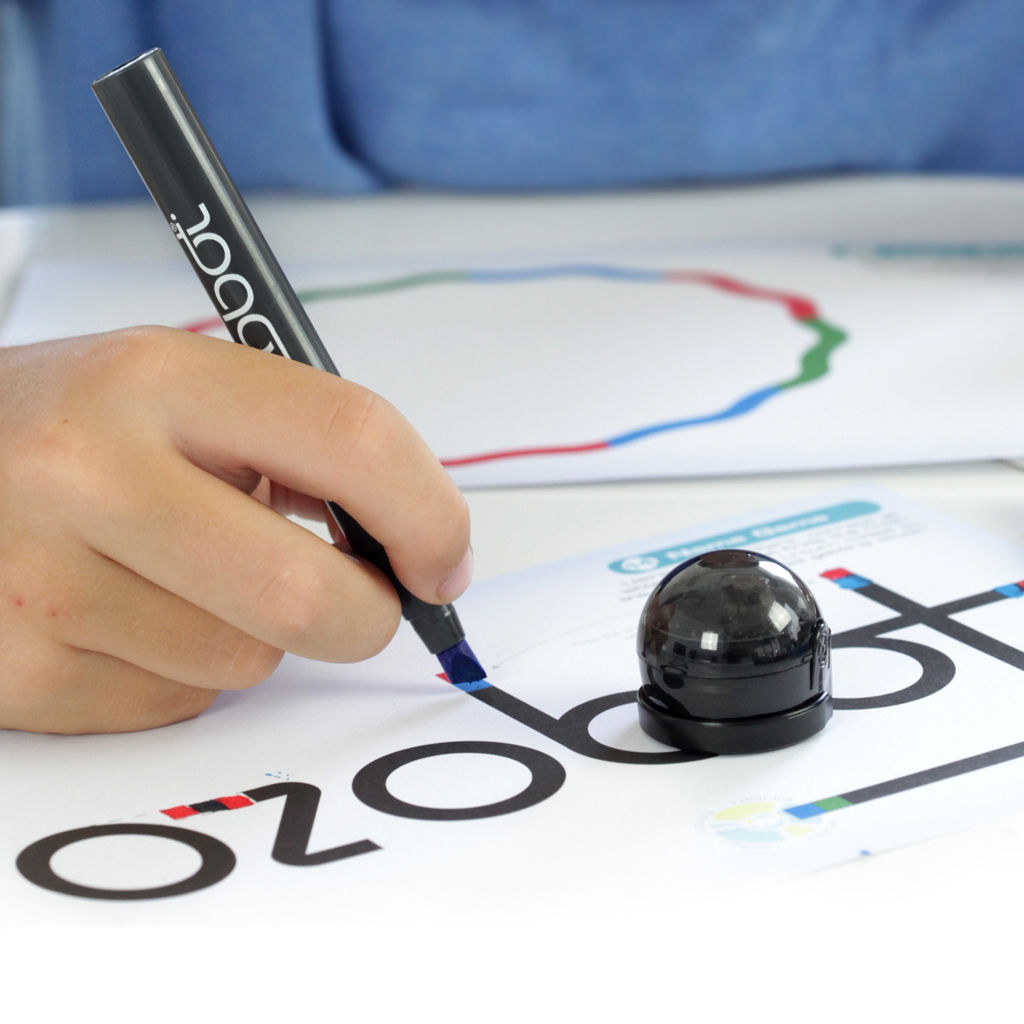 The Ozobot interactive set contains mini robots that will allow you to learn programming in a non-standard way. To play the game, you need to take a clean sheet of paper, several colored markers and draw a path for the robot. Ozobot will move along the drawn lines and react to the colors by lighting the lamps. In addition, the OzoBlockly software allows you to go beyond boundaries and manually program the robot making him perform various commands. With this set, learning programming is really exciting and fun!
Educational Insights My first Microscope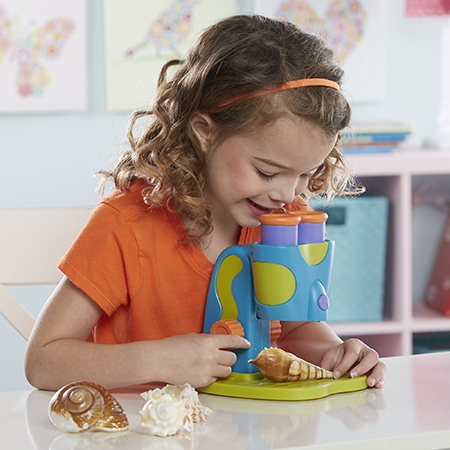 A specially designed microscope for preschoolers lets you explore the surrounding world enlarged 8 times. With this set, kids can feel like scientists and learn more about different objects, such as leaves, stones, metals, etc. The toy pushes back the world limits and helps you learn many new facts about the structure of various subjects. By the way, you will find a similar microscope in our store, the Artec 300-power microscope (just imagine)!
Fisher Price Code a Pillar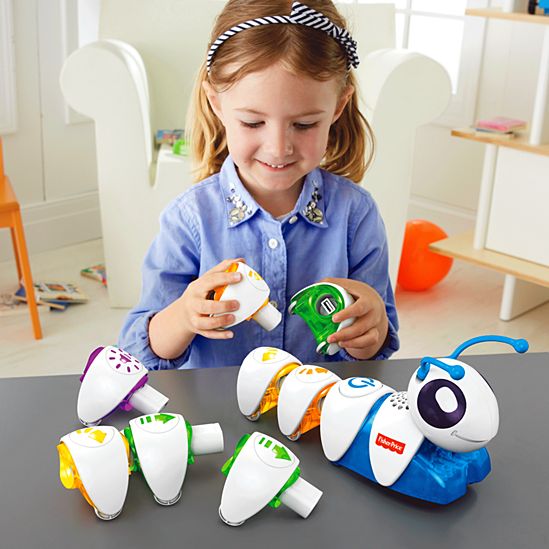 The set that will help you make a moving caterpillar. The toy consists of 8 blocks, each of which is responsible for a specific movement or a sound caterpillars make. Children can experiment – connect blocks in a different order – and see what happens. This toy is ideal for developing imagination; it allows kids to experiment and learn the ways to solve problems. In addition, with robotic caterpillars, children learn fundamental programming principles in play format . A cool toy for the youngest researchers aged 3!
As can be seen, the 2017 trends of STEM toys are robotics and science & experiment sets. Each of the games discussed here has its unique features and design. However, all of them are united by one thing that makes them popular all over the world – they let kids play and learn along the way. STEM toys help educate active-minded personalities and deepen children's knowledge in critical areas of life: robotics, programming, physics, etc. The future is in STEM! Therefore, it is so important to encourage children to explore, study and experiment in order to change our world for the better.
In just a couple of months, looking back at the year of 2017 we will see for sure which STEM toys were most popular in the world in the year gone by. Follow the news on our site and Facebook page and learn about the most exciting news in the world of STEM! Also, watch our YouTube channel with fascinating video reviews of toys. Subscribe to the channel!
Toys4brain team.
All rights reserved. This material from toys4brain.com web site may not be published, rewritten or redistributed in whole or part without authorship indicated and backlinks provided.
Customers Feedback