LittleBits CloudBit Starter Kit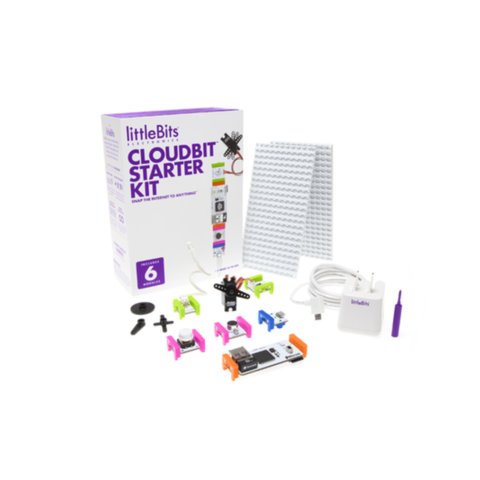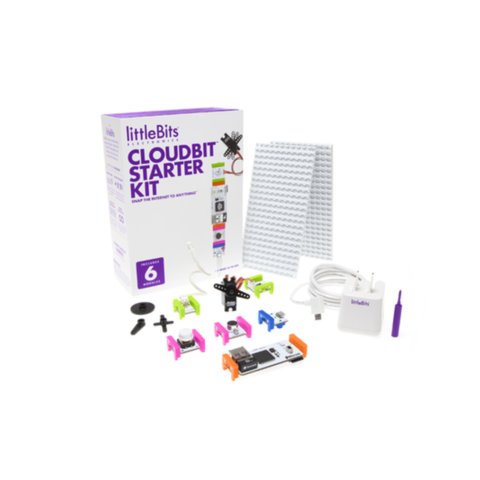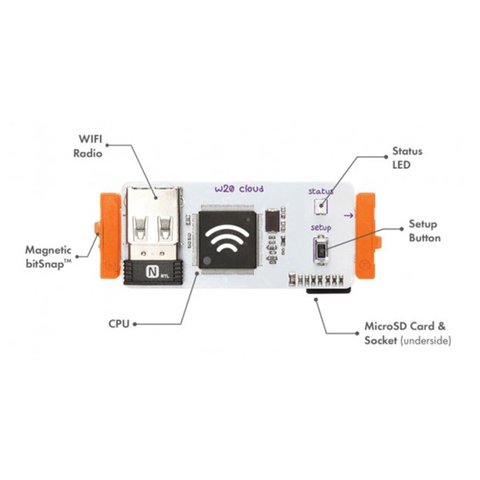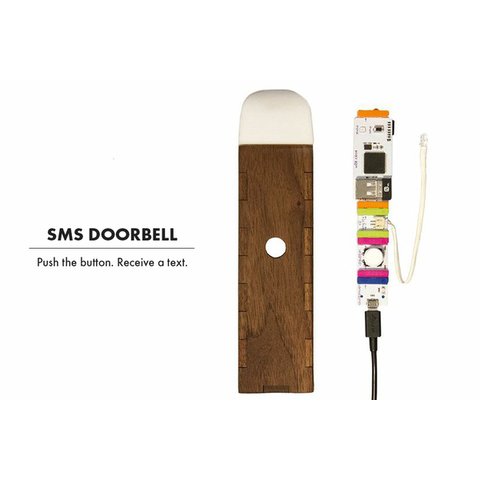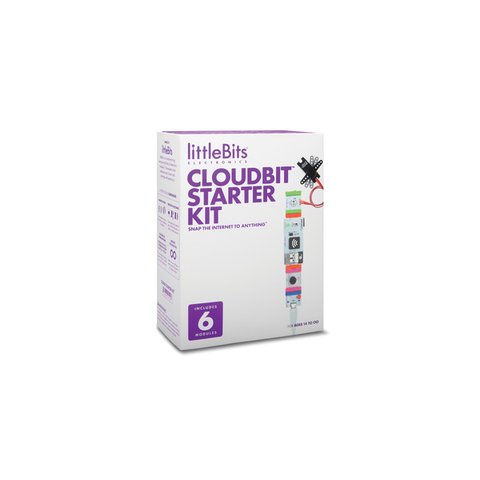 This unique kit helps create internet-connected devices in seconds. With the new CloudBit you can take control of anything with just one button. USA brand.
LittleBits CloudBit Starter Kit includes the CloudBit plus 5 of our favorite prototyping modules; everything you need to create internet-connected devices in seconds.
Usage Guidelines
This LittleBits Kit helps to start working with electronics easier than ever. Recreate the most popular smart devices, use LittleBits to prototype new ones, or create an invention that solves your own, unique problem, for example, SMS-doorbell or internet-connected lamp. You can even synchronize your Facebook, Twitter and Gmail accounts using CloudBit. The new bitCraft mod lets you connect Minecraft to LittleBits inventions. Explore the internet of things and connect everything. It's the perfect way to get new inventions with no required soldering, wiring or programming.
Features
Includes everything you need to get started right out of the box: 6 modules, wall power and mounting boards.
You can connect everything and make LittleBits inventions talk to the internet and vice versa.
Remote control and readout to control your circuits across the room or across the world.
Code with the Cloud API or using the Arduino module for further optional customization.
Technical specifications
| | |
| --- | --- |
| Material | plastic |
| Package size | 177,8 × 127 × 63,5 mm |
| Package weight | 0,39 kg |
| Age | 14+ years |
Video
Package contents
Construction kit:

usb power — 1 pc.
long led — 1 pc.
button — 1 pc.
servo module — 1 pc.
sound trigger — 1 pc.
cloudBit™ module — 1 pc.
mounting board — 1 pc.
USB power adapter and cable — 1 pc.