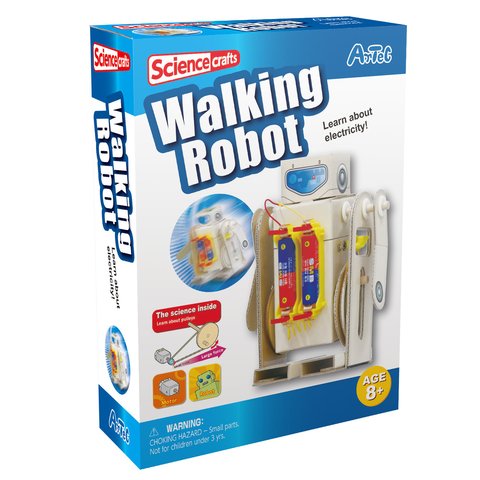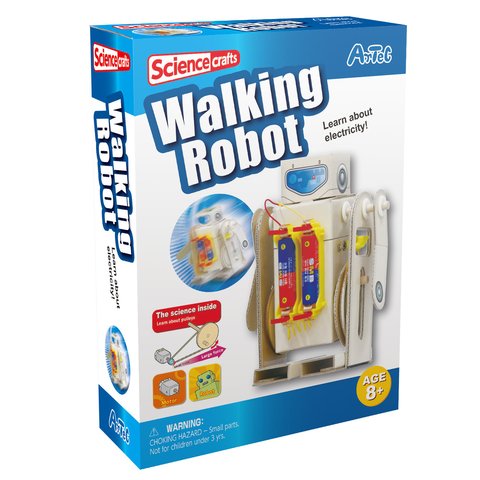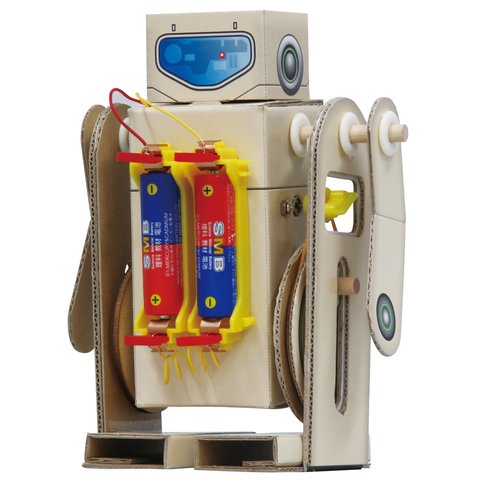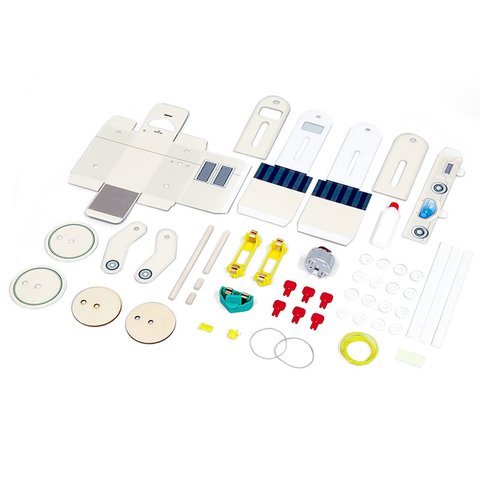 Build a biped walking robot out of paper and other simple materials to learn about the motor and pulley mechanisms. Japanese brand.
Artec Bipedal Walking Robot is a universal construction kit for individual assembly of a simple biped robot that is a hands-on discovery of robotics technology. Use the science of robotics to make a bipedal walking robot that runs by alternately moving its legs. This fun-to-build kit includes paper body parts and assorted supplies needed to learn about pulleys and electricity. Tools needed include tape, scissors, exacto knife, and a Philips head screwdriver.
Features
Build a walking robot out of simple materials
Learn about simple electronic devices.
Well illustrated, interactive, and informative study guide included in kit.
Great for STEM (Science, Technology, Engineering, and Mathematics) related curriculum.
Technical specifications
Material
cardboard
Product size
120 × 150 × 85 mm
Product weight
0.45 kg
Age
8+ years
Video
You'll find even more video reviews in the Video tab. Go and check it out!
Package contents
Construction kit — 1 pc.
User guide — 1 pc.
Additional information
Two AA 1.5 batteries are required in order for a robot to work. The batteries are not included.
The parts are connected with glue, which is included.
Flammable. Do not store or use this product near open flame or other heat sources.
Don't miss out on the best robot toys for kids! Explore our TOP 10 here.