ArTeC Sun, Earth and Moon Tellurion






Swipe right or left to scroll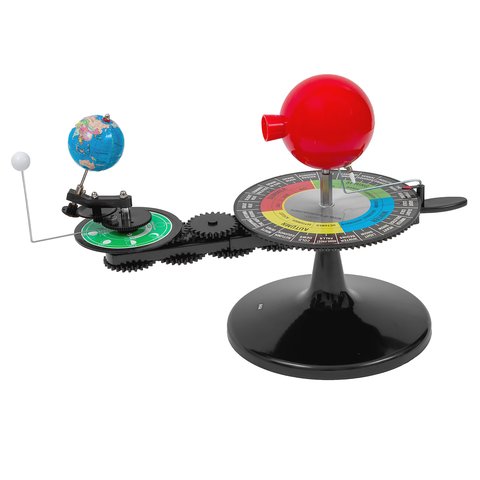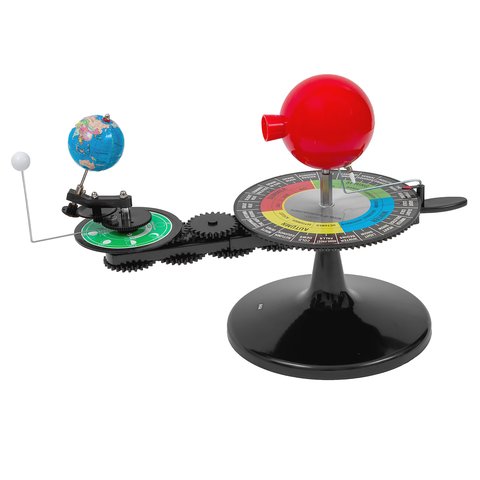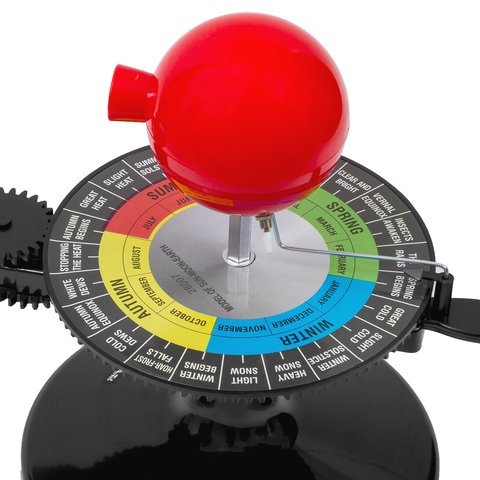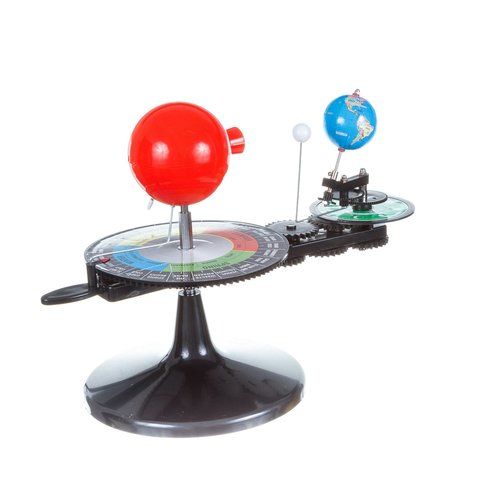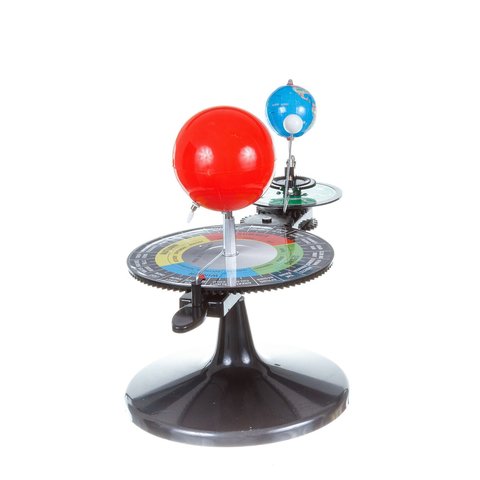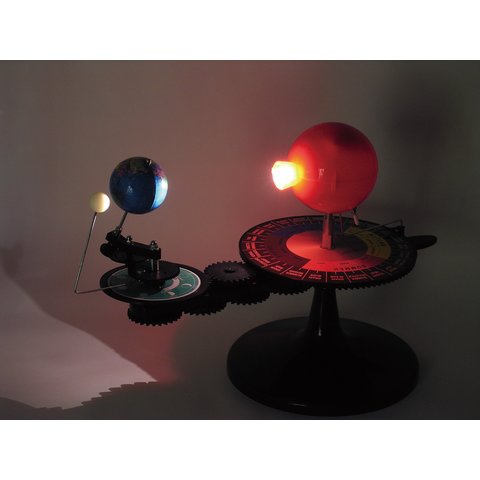 A perfect device to explain the peculiarities of the planets, rotation of the Earth, and the phenomenon of seasons. Japanese brand.
ArTeC Tellurion is an astronomical device that combines the Earth, the Sun and the Moon spheres. The set shows the rotation and orientation of Earth on its axis and its orbit around the Sun, as well as the Moon rotation around the Sun.
How To Use
All components of the kit are supplied pre-assembled. Still, there're a few simple steps need to be done before use.
Install two AA batteries as shown in the manual.
Then insert the thicker rod of the Sun into the center of the pedestal, and the narrower one – into the handle near the edge of the season disk.
Turn the switch on to watch the Sun lights up.
Start to rotate the handle counterclockwise.
Note! Do not rotate the handle backward or you may damage the unit.
The tellurium simplifies the learning process of many geographical, physical and astronomical concepts:
day and night;
seasons;
Sun path across the sky;
day length changes throughout year;
shadows;
Moon phases;
lunar sickle in different latitudes;
eclipses of the Moon and the Sun;
sundial use;
lunar months.
How May Like It
ArTeC Tellurion is an indispensable device physics and geography classes, and also in elementary school. Besides, anyone who dreams of space but has to stay on Earth for some reasons will definitely appreciate such a device.
Manufacturer
The ArTeC Company from Japan is one of pioneers in STEM toy technology, as it has been on the market since the 1960s. Among ArTeC products, there are different construction toys, board games, building blocks, and programming kits. These toys are successfully used in Japanese kindergartens, schools and higher education institutions. They develop imagination, creative thinking and assist in acquiring technical knowledge.
Specifications
Spheres Diameter
Sun
100 mm
Earth
55 mm
Moon
19 mm
Material
plastic
Power
AA batteries (2 pcs.)
Package size
330 × 430 × 240 mm
Package weight
1.3 kg
Age
6+ years
Package Content
ArTeC Sun, Earth and Moon Tellurion — 1 pc.
User Manual — 1 pc.
Required Accessories
To assemble and use this model you will need the following (not included in the package) :