Wooden Mechanical 3D Puzzle Wooden.City Mill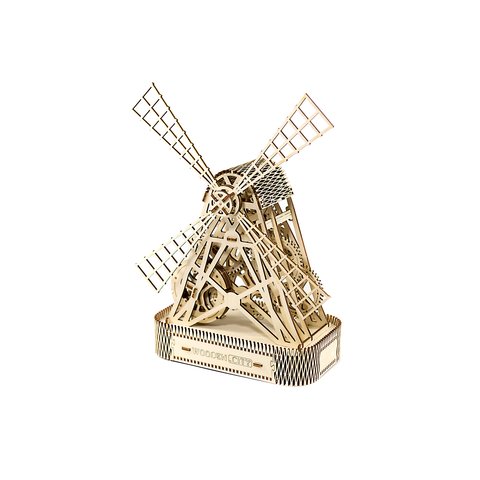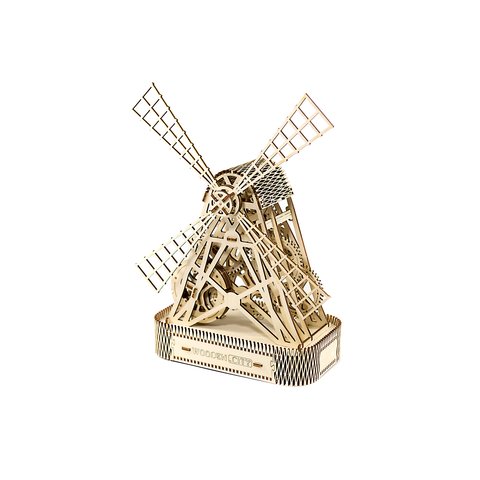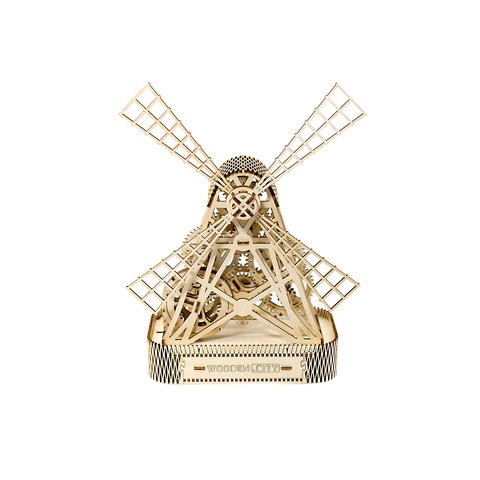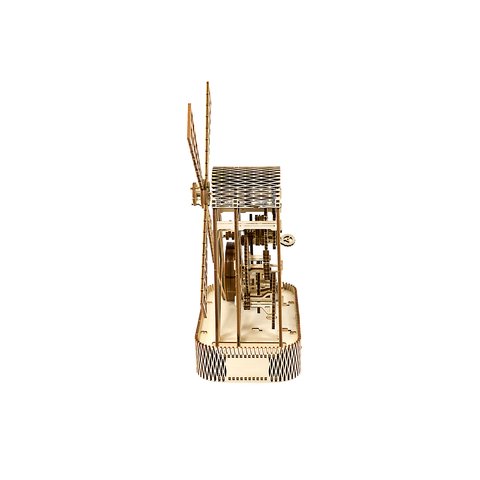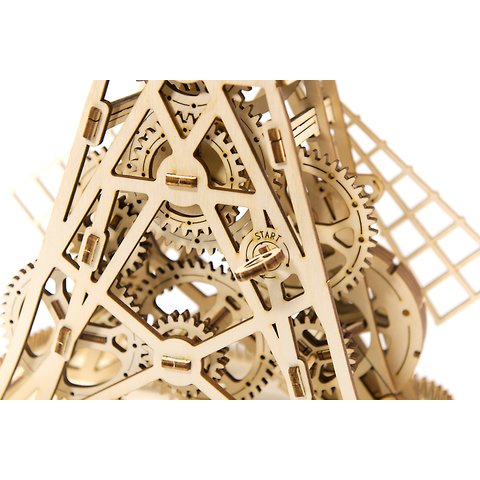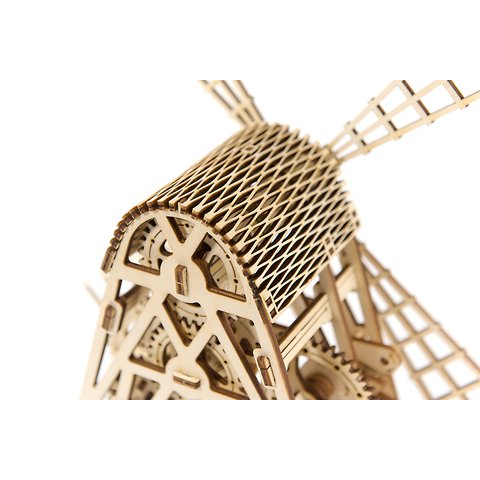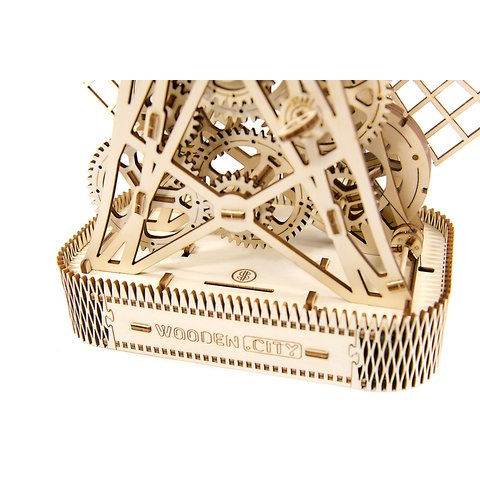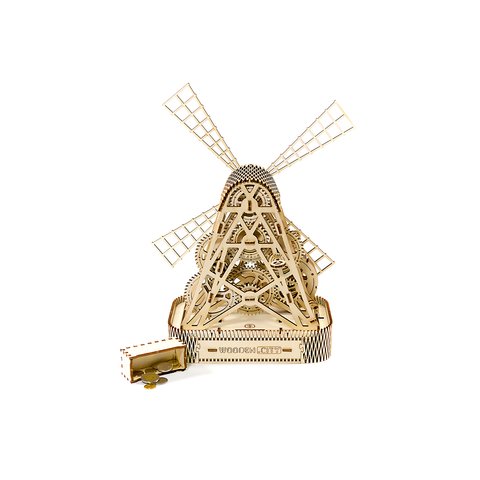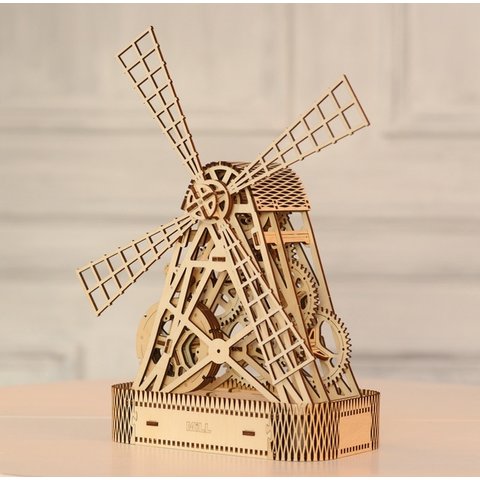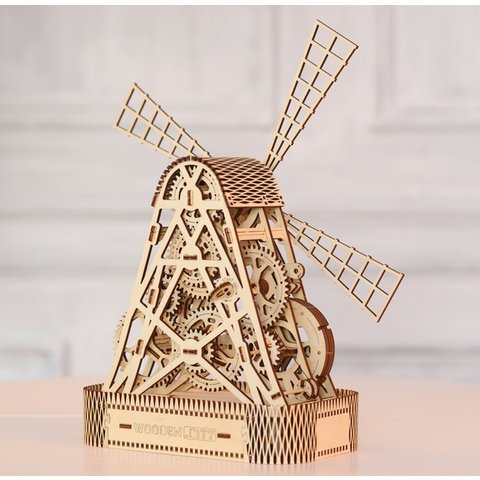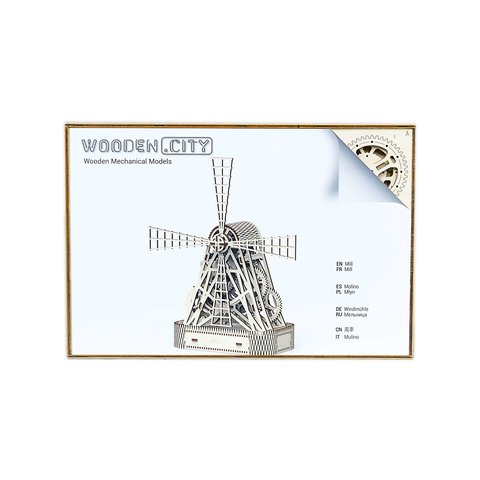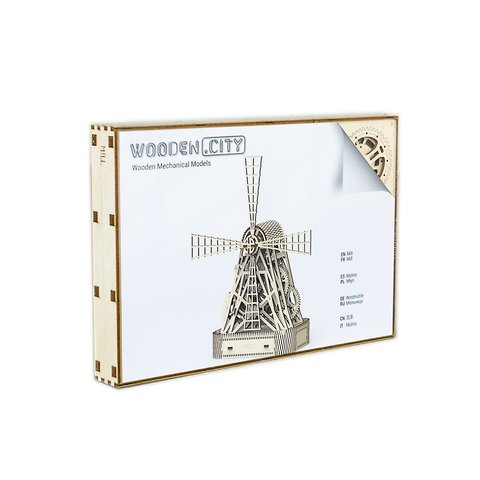 Construction set for assembling a mill operated by a rubber band motor. Wind up the motor and watch how your mill works for up to 1 min without stop. Made in Poland.
Wooden Mechanical 3D Puzzle Wooden.City Mill is a construction set for assembling an operating windmill. All parts are made of eco-friendly plywood and are safe for use. You do not need additional tools to assemble the set since all parts are just removed from the board and connected together.
The mill is operated by a rubber band motor and works for 1 minute before it needs to be wound up again. Use a special key (included in the package), wind up the motor and enjoy playing with your toy. 3D puzzles are excellent for developing logical thinking; they help to research the working principles of different mechanisms in more detail, and can be a great element of interior. Best for children aged 14 + and adults.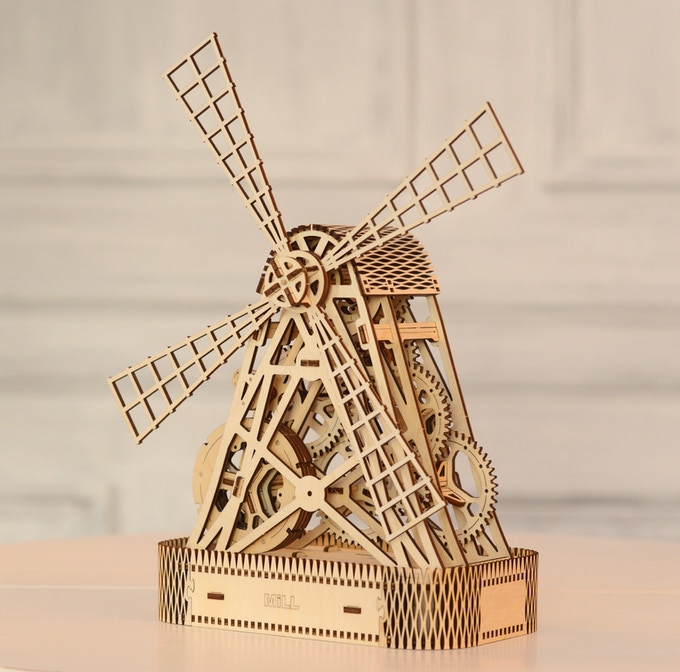 Features
Rotates with help of a rubber motor.
Operates for 1 minute before winding is needed.
Assembly time – around 7 hours.
Assembly – without glue and nails.
The model is made of light plywood.
Made in Poland.
Technical Specifications
| | |
| --- | --- |
| Material | plywood |
| Number of parts | 222 |
| Assembled model size, L × W × H | 327 × 373 × 135 mm |
| Package size | 355 × 240 × 405 mm |
| Weight | 1.6 kg |
| Age | 14 + |
Video
Package Contents
Wooden.City Mill 3D puzzle (disassembled) – 1 set
Assembly instructions – 1 pc.