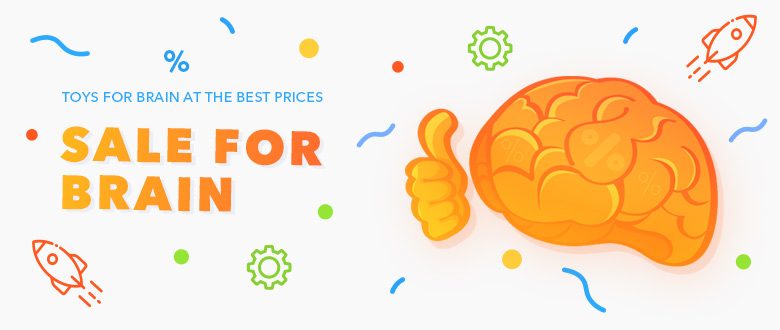 The aspiration for learning, discovering and experimenting is a part of any child's nature.
Robots, Science & Experiments kits, electronic construction sets, mechanical models and 3D puzzles, kits for programming and coding – these are STEM toys designed to explain, teach and entertain at the same time.
Do you know what's better than such awesome toys for brains? Right, that's the coolest toys at the most attractive prices!
Take advantage of our best STEM offers on the most wanted page of our site.