The White Metal Rat, a symbol of the upcoming 2020, is more generous than ever before!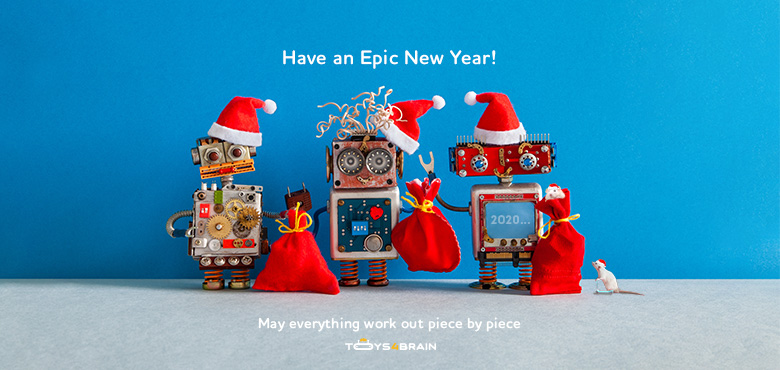 Next year you'll have 366 days (it's one day more than in 2019!) to enjoy and have fun, learn and explore, read cool books and watch exciting movies, hug loved ones and travel the world, eat delicious food and get enough sleep. In one word, to do everything that inspires and refreshes you.
We hope that the next year everything will work out piece by piece. May 2020 be happy, positive, and breathtaking!
P.S. It's not only the White Metal Rat who is generous. Toys4brain also stays abreast and continues to offer New Year discounts!