Enjoy summer discounts on STEM!
STEM-summer is in full swing! Check out our hot discounts on construction kits and toys!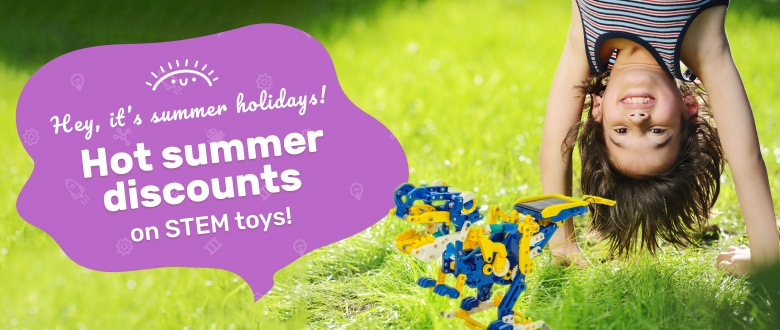 Toys4brain will help you make your summer holidays fun and productive at the same time. Build your first robot with us!
We have toys for children of any age, even for 40-years-old ones! You will definitely find something interesting for your kiddos, their dad, or even your smart pet.
May the STEM be with you!