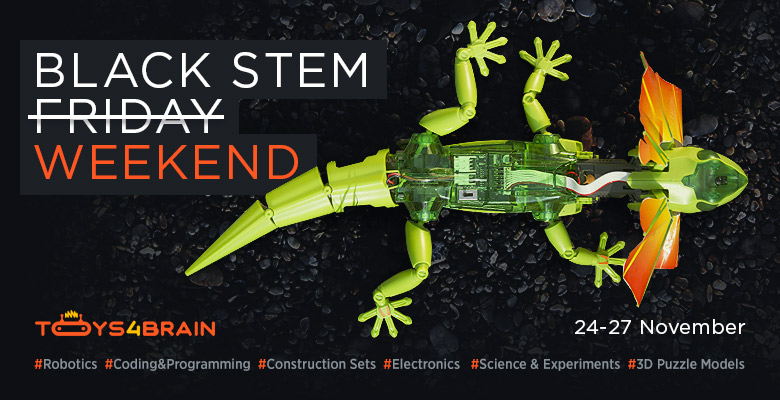 We don't do Black Friday. At all.
What we do is the Black Friday Weekend that will last between 00:01 (GMT) Nov 24 and 23:59 (GMT) Nov 27. That's exactly why you have no chance to miss out on this special event!
Make the best of black black bargains and deals! Buy your young inventor & researcher a fantastic robot, an electronic kit or programming set, or get an extraordinary 3D puzzle for your sister's second uncle.
New Year is just around the corner, and it is high time you started preparing cool gifts for your kids, friends or even your boss. Why don't you do that at pleasant prices on November 24-27 with toys4brain?