Mechanical 3D Puzzle Wood Trick Catapult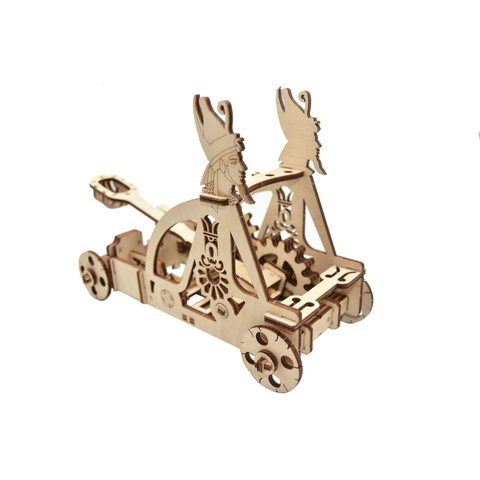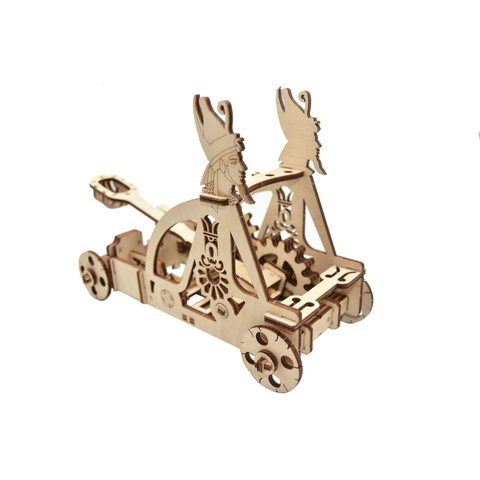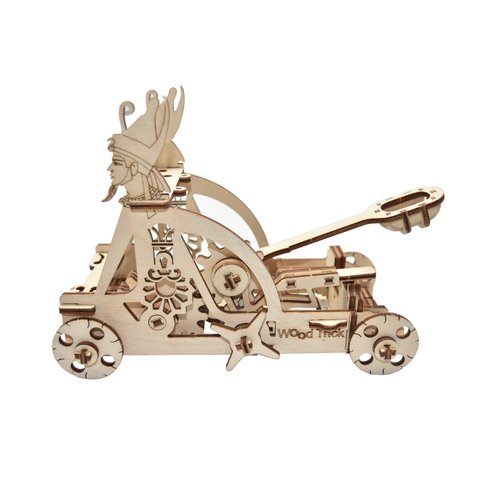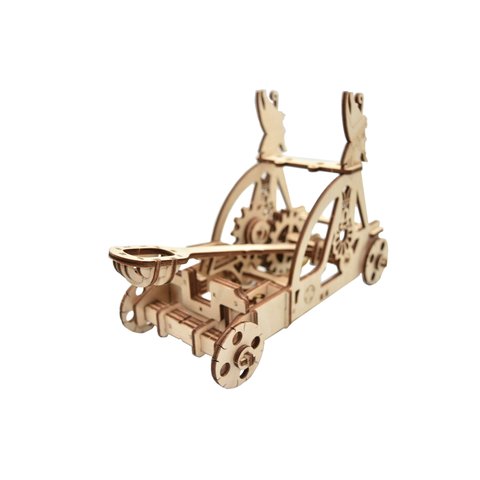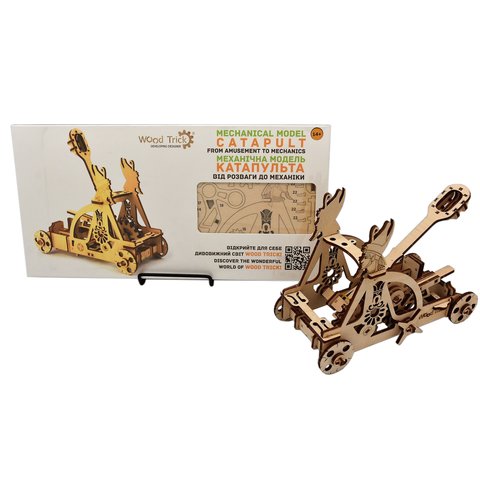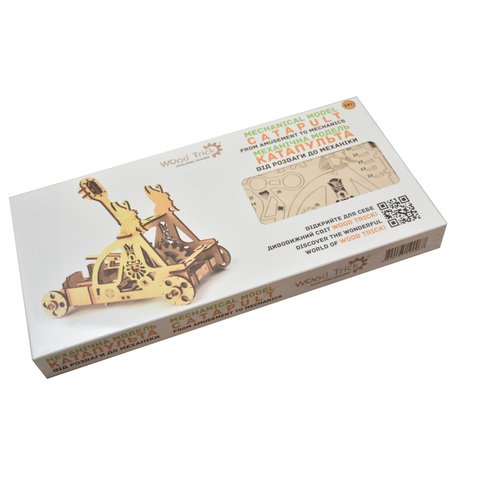 Construction set to assemble a catapult with tensioned mechanism. Just lock the arm, apply gentle pressure on the bolt and fire!
Wood Trick Catapult is a 3D puzzle that will enable you to assemble an Egyptian catapult. The catapult is built following the ancient design consisting of a throwing arm, pulleys and a string. A unique Wood Trick Catapult, dynamic and versatile three-dimensional construction set is incredibly interesting for people of all ages who like to enthusiastically build, study, or collect toys, and enjoy the construction process.
Completing this wooden miniature of the catapult with your own hands will allow you to learn why this siege device is able to hurl projectiles over a long distance. Catapult wooden construction set enables everyone, from schoolchildren to adults, to practice modeling skills, improve coordination of movements as well as concentration and diligence. Also, it can be a wonderful gift for your friends.
Features
Moving parts work as a unit
Details are cut with a laser, which ensures the accuracy of all small elements
Whole construction set is assembled without glue or special tools
Made out of non-hazardous materials
Suitable for training, entertainment (as an educational game) or as an element of decor
Can be a collectible with other sets
Specifications
| | |
| --- | --- |
| Dimensions when assembled | 230 × 110 × 160 mm |
| Estimated assembly time | 2-3 h |
| Difficulty level | easy |
| Recommended age | 14+ years |
| Package size | 365 x 185 x 35 mm |
Video
User manual
Read the manual
Package contents
Boards with parts — 2 pcs.
Parts – 96 pcs.
Manual – 1 pc.