LittleBits Hardware Development Kit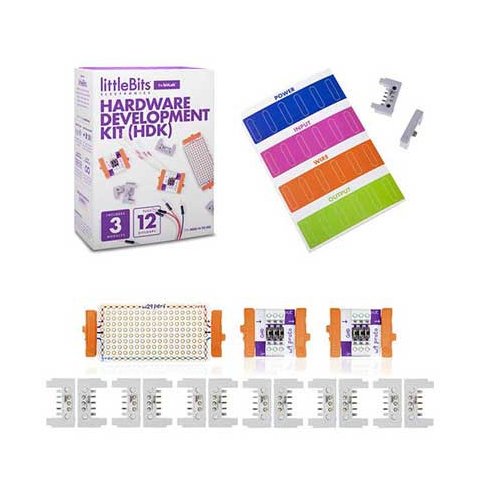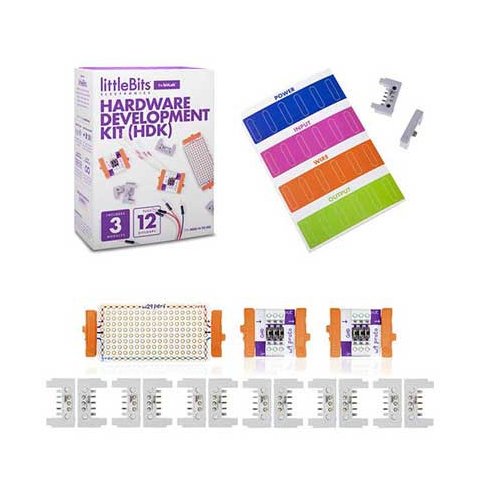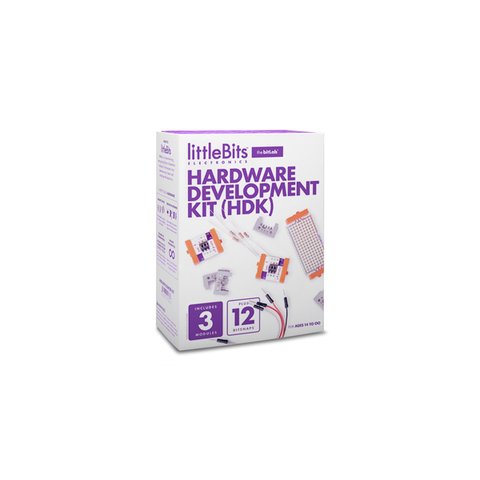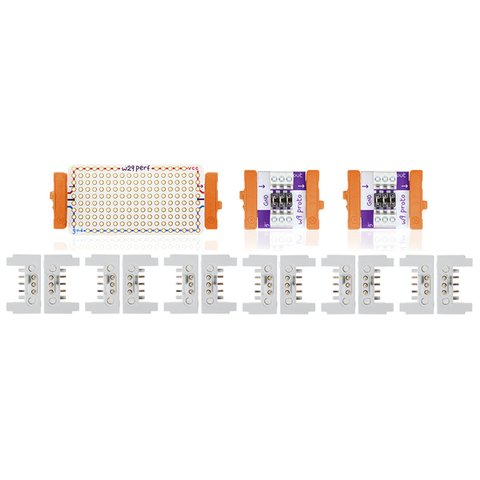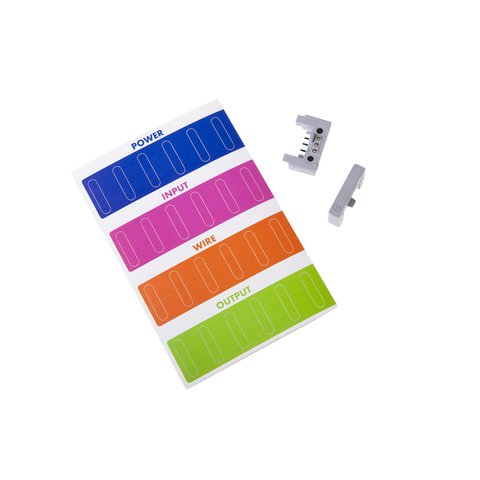 Perfect kit for the hardware professionals, who are dreaming of inventing their own electronic modules. USA brand.
LittleBits Hardware Development Kit is a set that helps to get started developing your own electronic module right from the box. This LittleBits Kit helps to develop creative and intellectual skills.
Usage Guidelines
This kit includes two unique proto modules allow you to connect to «bits» and breadboards, while the perf module allows you to build a small circuit right on the module. When you're ready to design your own «bit», you can use the included bitSnap™ connectors to attach it to the board. Color-coded stickers from the kit are used to denote your bitSnaps as power, input, wire, or output.
Features
First kit that includes everything to create new «bits», or electronic modules for further use.
User manual included and more information online.
Modules can be combined with every other LittleBits Kit.
Technical Specifications
| | |
| --- | --- |
| Material | plastic |
| Package size | 177,8 × 127 × 63,5 mm |
| Package weight | 0,16 kg |
| Age | 14+ years |
User Manual
Download User Manual for LittleBits Hardware Development Kit.
Package Contents
Construction kit:

proto module — 2 pcs.
perf module — 1 pc.
bitSnaps (6 male and 6 female) — 12 pcs.
set of color-coded bitSnap stickers (blue, pink, orange and green) — 1 pc.
Also required but not included
Soldering iron
Hemostat
Multimeter