IGROTECO Fantasy 120 Building Set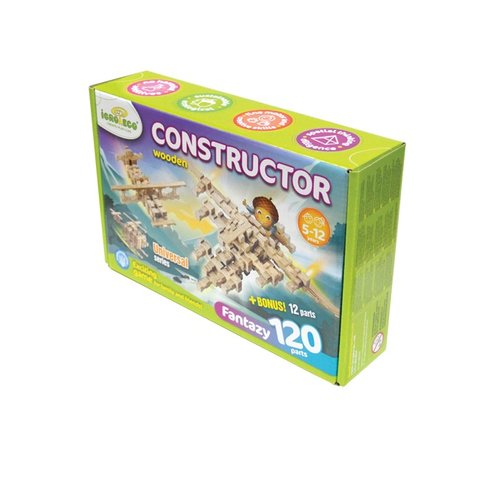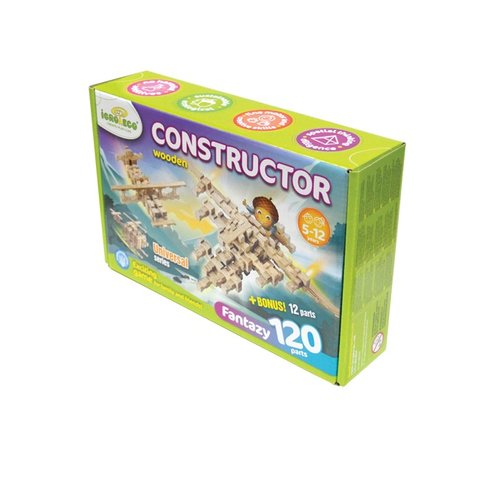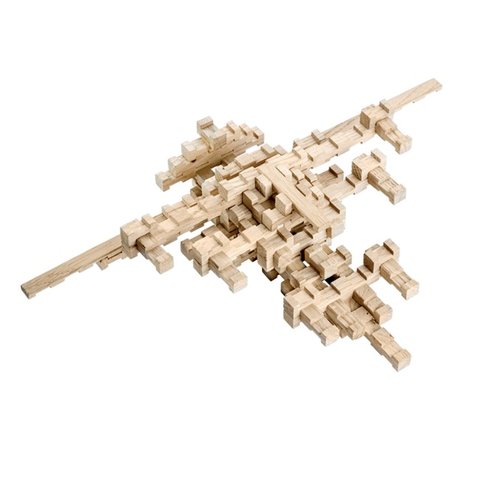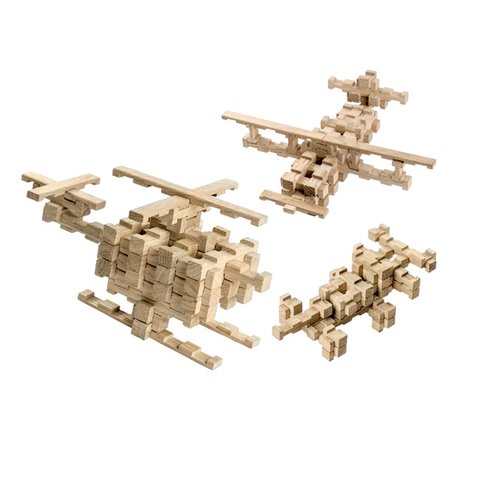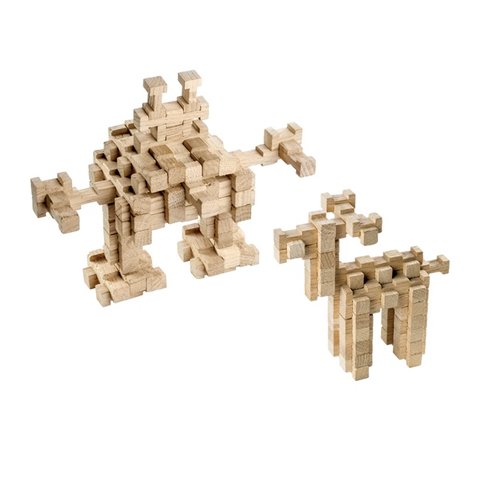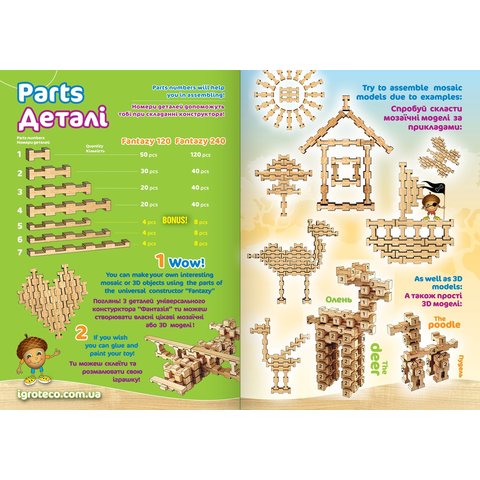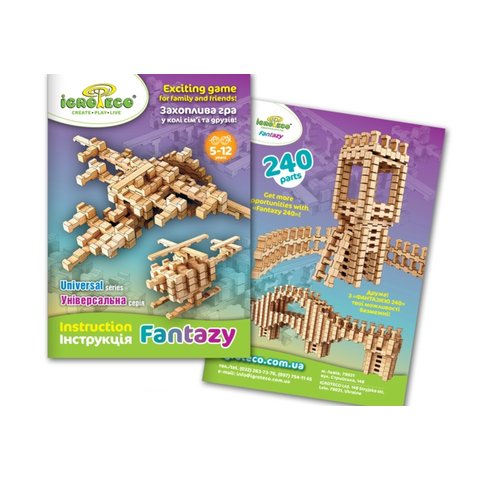 Universal construction kit made from natural wood opens fantastic possibilities to create anything with no restraints of your imagination. Different sets can be combined with each other to get endless opportunities for creation. Made in Ukraine.
IGROTECO Fantasy 120 Building Set is an advanced level wooden construction kit that consists of 120 wooden elements for self-assembly of completely new shapes without any limitation of your imagination. New models are assembled according to the instructions provided, for example, a spacecraft, an aircraft, a sports machine, a robot and a deer.
Usage Guidelines
This building set serves as a wonderful alternative to the rubber, plastic and plush toys. It is made of carefuly polished natural wood (oak), without any artificial paint and glue, which makes it absolutely safe for health. With this kit you will be able to assemble mosaic 2D and more complex 3D shapes, so it suits a wide age group and will motivate you to create new inventions for a long time.
Features
Building set is made of eco-friendly and safe material.
Helps to develop manual dexterity, imagination and learn the basics of geometry.
Various types of sets are compatible with each other.
Technical Specifications
| | |
| --- | --- |
| Material | natural oak |
| Package size | 28,5 × 6,5 × 18 cm |
| Package weight | 0,64 kg |
| Age | 5-12 years |
Package Contents
Building set:
Illustrated user guide — 1 pc.