CIC 21-753 Salt Water Fuel Cell Motorcycle













Video
Swipe right or left to scroll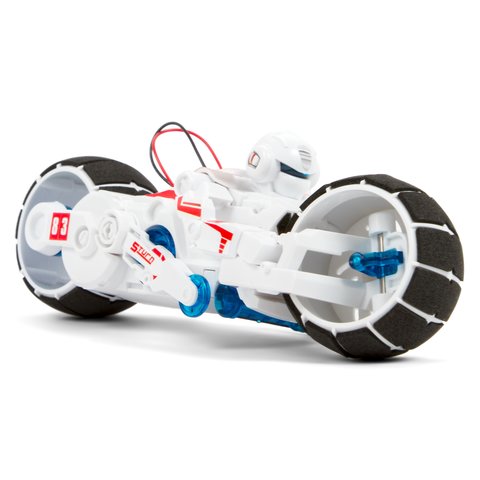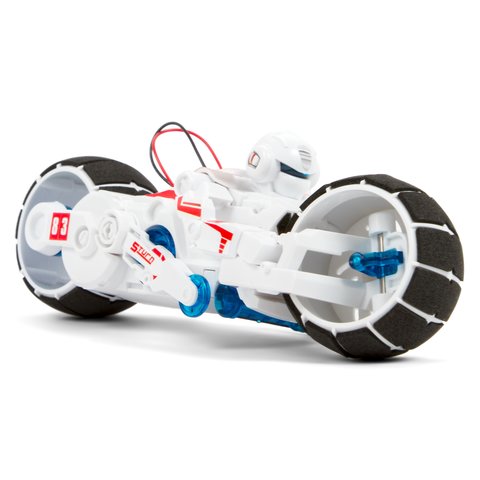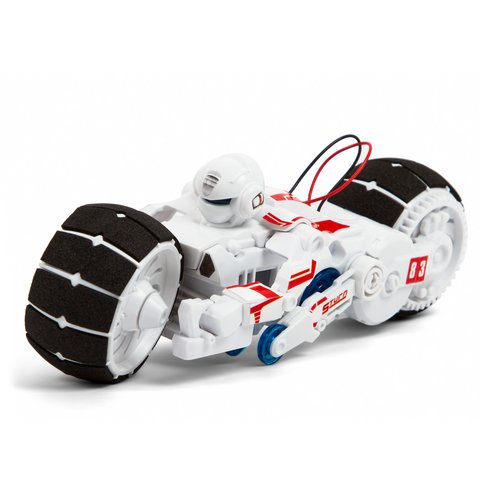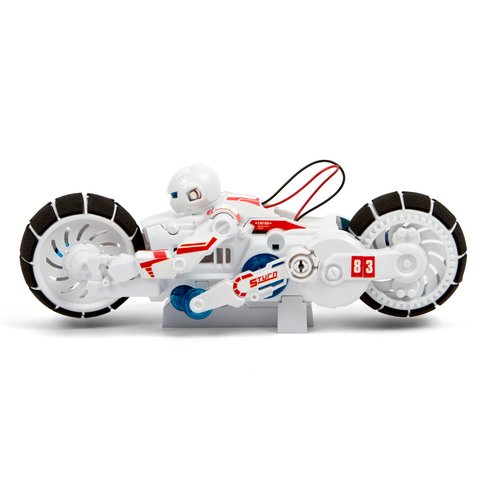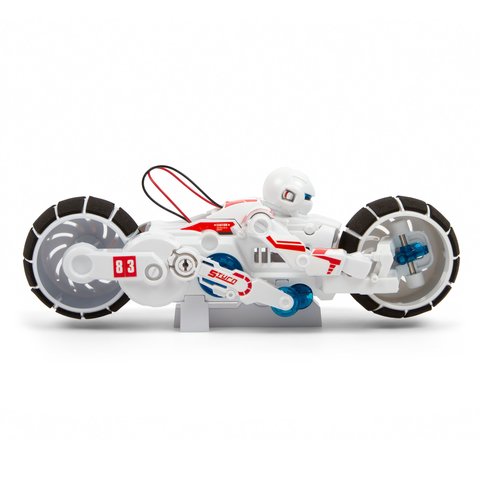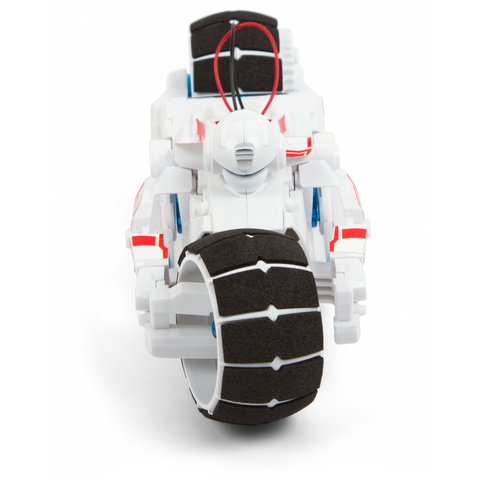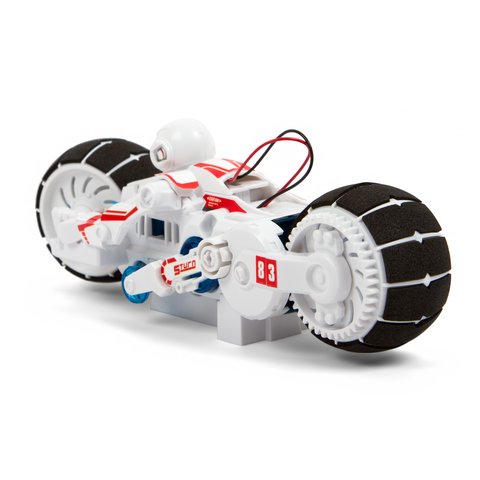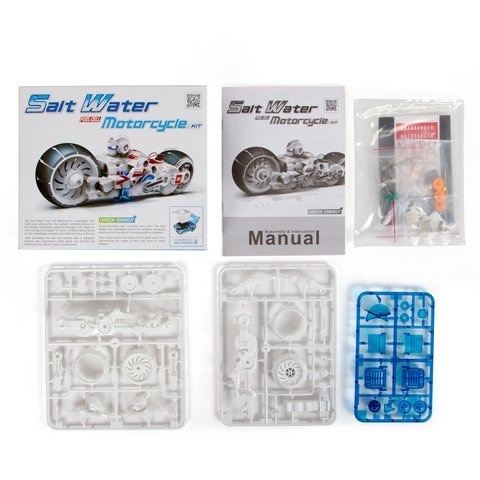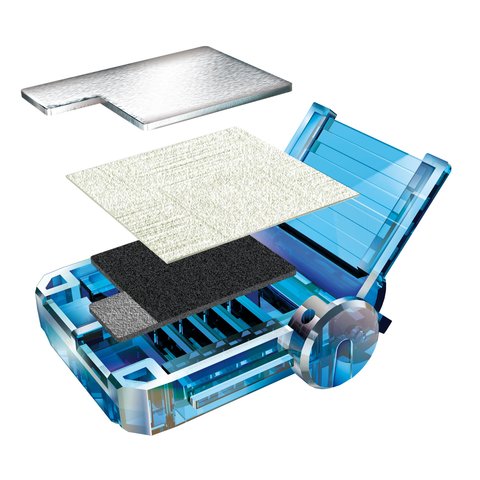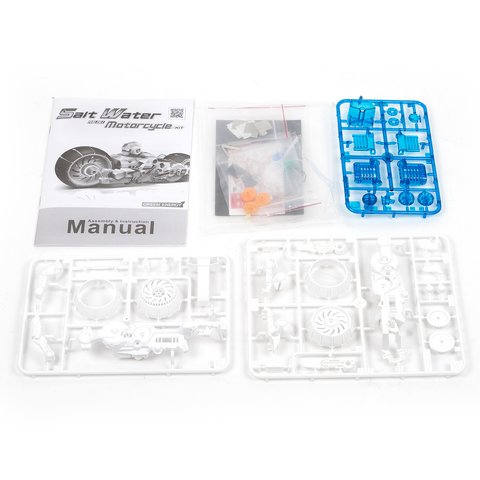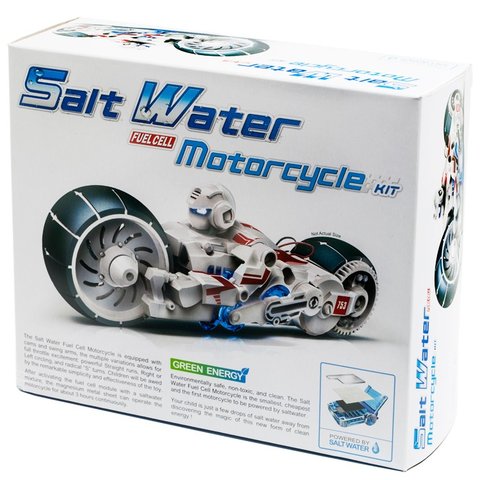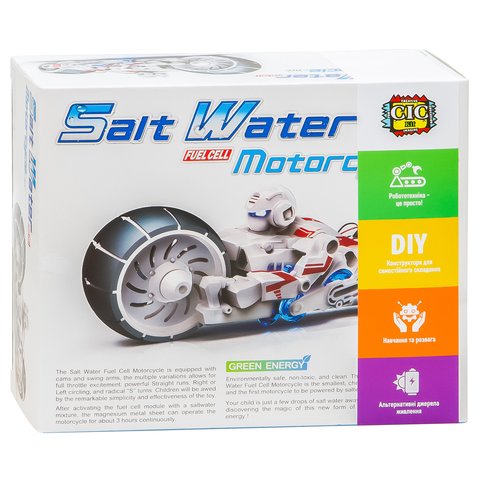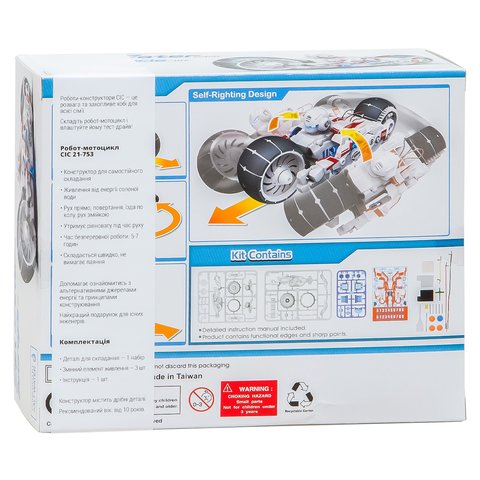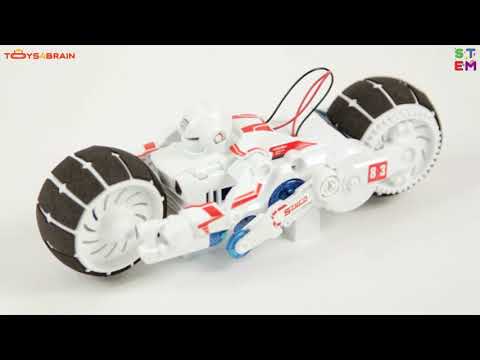 Assemble a motorcycle powered by salt water fuel-cell that can drive constantly for up to 7 hours and perform stunning movements. Made in Taiwan.
You may also like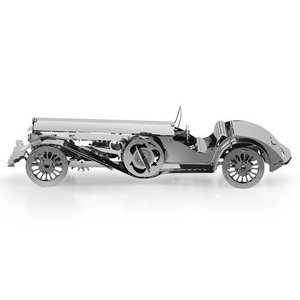 Metal Mechanical 3D Puzzle Time4Machine Glorious Cabrio
DIY model kit to assemble the elegant metal model of Glorious Cabrio which can be turned on by a windup spring. Designed in Ukraine.
Description
CIC 21-753 Salt Water Fuel Cell Motorcycle is a DIY kit that offers to build a robotic racer powered by salt water cell.
Video
How To Use
Read more
CIC 21-753 Salt Water Fuel Cell Motorcycle is a DIY kit that offers to build a robotic racer powered by salt water cell.
Video
How To Use
This motorcycle is easy to assemble and does not require soldering. You need needle-nose pliers, diagonal pliers, and a screwdriver to do that. To prepare the salt solution you need to add salt to water at a ratio of 5:1. The proportion of salt may vary from 20% to 99%, but 20% is the most effective one.
The robot is equipped with cams and swings arms of multiple variations that allow it to perform exciting stunts: powerful straight runs, right or left circling and radical "S" turns. It's able to keep balance and not fall over while moving. In short, there're plenties of ways to have fun with such a cool robot!
What about learning? Firstly, the robot is powered by eco-friendly saltwater fuel-cell, and teaches alternative energy. Secondly, it's a great way to learn more about machine building and robotics. In addition, the assembling process develops attention, logic, and perseverance.
Who May Like It
Everybody who is at least 10 years old. Do you like robotics? If so, this kit is perfect for you!
Your gender and special skills don't matter. This kit is perfect for both beginners and experienced robot builders.
Manufacturer
CIC is a Taiwanese manufacturer that makes fascinating robots, solar energy kits, as well as motorized and remote controlled models. CIC toys allow learning robotics, alternative sources of energy and have fun while gaining new knowledge!
We have only original and high-quality CIC kits on toys4brain. Get to know how to identify the fake from the original here.
Specifications
| | |
| --- | --- |
| Output voltage | 3 V |
| Operating time | 5-7 hours |
| Size, L × W × H | 160 × 586 × 554 mm |
| Package size, L × W × H | 180 × 70 × 210 mm |
| Weight | 240 g |
| Age (years) | 10+ |
Package Contents
Salt water fuel cell motorcycle CIC 21-753 (disassembled parts)
User guide — 1 pc.
Required Accessories
You may need the following tools for assembling the robot:
Needle-nose pliers
Diagonal pliers
Screwdriver
Spare Fuel Cell
Fuel cell magnesium refill pack SP752 for CIC 21-752
Additional Information
Warning: this DIY construction set contains small parts.
The original certified product. Made in Taiwan.
Attention! Beware of low quality counterfeits made in China.