9 Interesting and Useful Inventions of 2018
Don't you scold modern schoolchildren! The idea of them being interested in nothing but smartphones may seem fair. Still, those gadgets are actually useful when it comes to finding new information. So why wouldn't you let kids use them?
Meet young boys and girls who in 2018 proved that innovative inventions are for everyone, regardless of age.
Eco-friendly Packages And Rapidly Decaying Plastic Substitution
Fallen Leaves Paper
Let's stop uncontrolled deforestation! And by the way, wood isn't the only way to make paper. You can use fallen leaves for this purpose! A 16-year-old student from Transcarpathia, Ukraine, Valentine Frechka, developed a project aimed at improving the state of the pulp & paper industry in the country. Besides, it is a great way to utilize fallen leaves in an environmentally friendly way.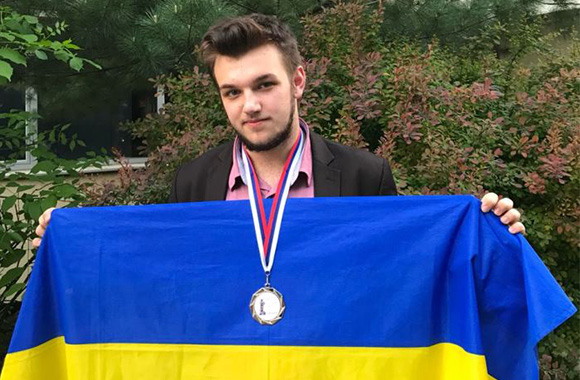 In 2018, Valentine went to New York to take part in Genius Olympiad 2018. The scientist was awarded a gold medal and a scholarship to study at any US university. Still, he decided to stay in Ukraine. In his words, Valentine wants to help the country change for the better.
Frechka says that these days the Ukrainian government tends to support scientific initiatives and provide incentives for innovations. At present, Valentine lives and works in Kyiv where he manufactures paper products made from fallen leaves.
Edible Bags and Dishes
Reasonable consumption is what the planet really needs. We actually produce tons of waste on a daily basis. Have you ever heard of the Great Pacific garbage patch floating in the ocean? It's more than 100 million tons in weight and it consists of man-made waste! Besides, this patch is getting bigger every day. That's why all these inventions reducing the amount of plastic in everyday life are important.
The research team led by Dmitry Bidyuk, who is an associate professor of food technology at Sumy National Agrarian University in Ukraine, has developed a project to replace plastic waste. They offer bags and dishes you can actually eat!
Edible dishes are made of natural protein and packages are made of polysaccharide found in fruit and vegetables. Unlike their plastic counterparts, these products need just a few weeks to decompose in soil completely.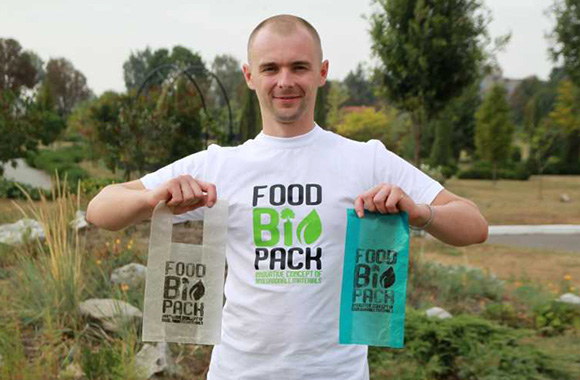 And feel free to use these dishes to heat your meal, as it withstands the boiling point of water!
Bottle That Decomposes in Three Weeks
A British inventor James Longcraft helps to reduce the amount of garbage in the ocean in his own way. He has come up with a bottle that has no chance to join that Great Pacific garbage patch. It'll fully decompose long before approaching the patch.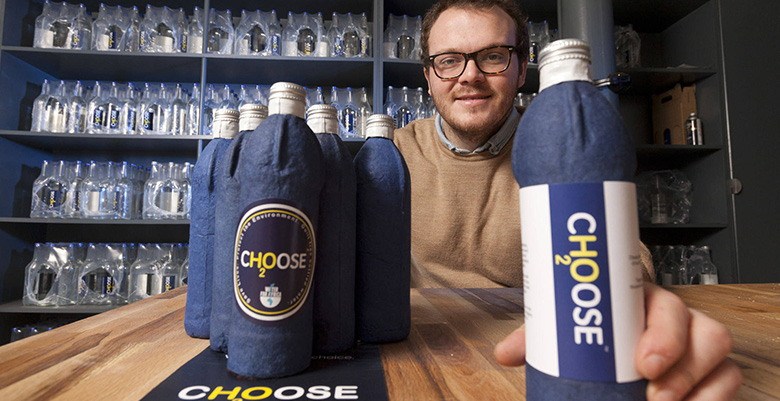 James' invention takes less than three weeks to decay. Its outer lining is made of recycled paper donated to James by large enterprises. The waterproof inner one consists of composite material. This is Longcraft's design, and it may be quite useful for sea animals as they can safely eat it.
The metal lid decomposes as well, and this process takes about a year. To sum it up, the invention is safe for humans, for the ocean, and all the turtles & fish living in its depths.
Taking Care of a Human
Detection and Investigation System for Cardiovascular Pathologies
At the age of 16, a Ukrainian student Solomiya Legno blew everyone away at the prestigious Intel ISEF competition in the USA. She received two awards for her project named "Neural Network Detection and Investigation System for Cardiovascular Pathologies".
As Solomiya says, her invention is an artificial intelligence model that analyzes cardiograms and offers the diagnosis. It may facilitate doctors' work significantly, as all they need to do is to check the reading after the analysis.
Judges of the competition gave Solomiya some valuable tips for improving her invention. Besides making it better, the girl is planning to make an app for her creation.
The Ukrainian researcher's project may be particularly helpful in developing countries, where medicine is still far from perfect.
Blind People Assistant
Ihor Shybka, a school student from Ukraine, developed an ultrasonic sensor system that can react to obstacles. His invention is designed to help visually impaired people in their daily life.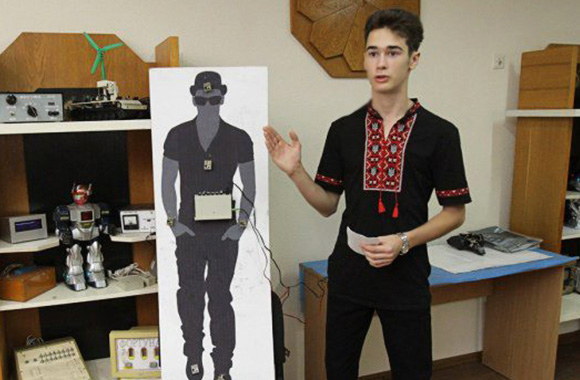 Ihor assembled the assistant with his own hands. As he says, the basis of the invention is a soldered controller. You can connect up to six sensors to it. These things are located all over the person's body. The device uses a voice message system, so the inventor recorded some messages to warn a visually impaired person about the obstacle.
Ihor has been fond of electronics since the age of six. His parents are teachers at the young engineers' municipal center, so it was them who inculcated boy's interest in this subject. He came up with the idea of creating the assistant while visiting hospitals where Ihor met many soldiers who lost their sight because of injuries.
Ihor wants to improve his invention so that there were no need for wires. That'll make the assistant more comfortable for ordinary people.
Alternative Energy and Energy Saving Solutions
Smart Boiler
Saving electricity is another way to reduce the negative impact on the environment. What if we promise you can save up to 30% energy when using your boiler to heat water?
Kyrylo Strelbitsky, a school student from Ukraine, developed a project to help you achieve this. The device he invented consists of three parts, which are hardware, cloud service, and an Android app. You can control it remotely, no matter where you are!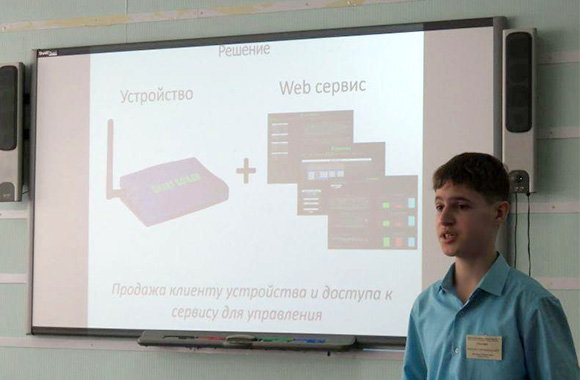 The website provides you with calculations that ensure saving. You can set the needed mode online, and further, the information about it will be transmitted to the boiler via Wi-Fi.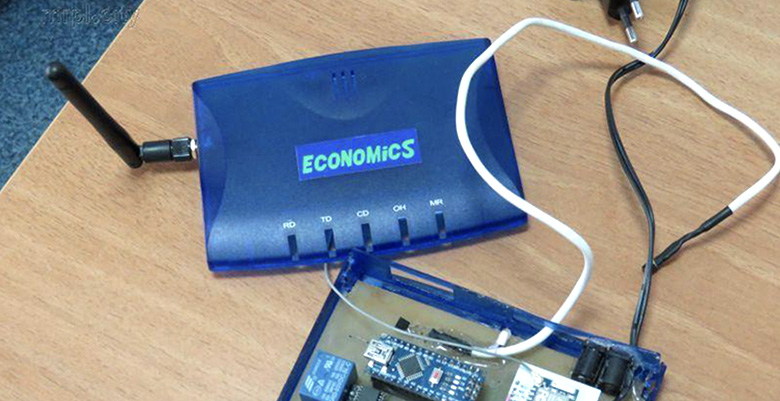 Kyrylo says there are smart boilers on the market, but they're more expensive and their functionality is much lower. Also, remember the boiler installation violates the warranty term for your water heater. So this device is suitable for boilers that are no longer under warranty.
Solar Collector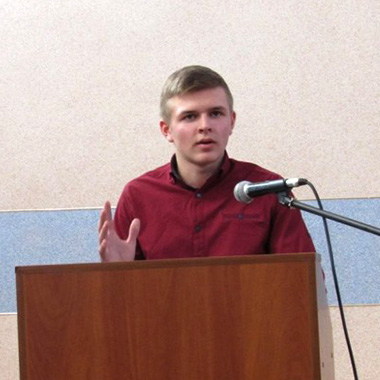 Olexandr Marchuk is an inventor from Ukraine. He was a 17-year-old boy when he started to work on his invention. The creating process took three months, and he eventually presented it at the All-Ukrainian competition of inventive and rationalization projects in the Energy Saving Resources category.
His project is a cheap solar collector made from scrap materials. The 50-kilogram device contains a cylinder (storage tank), which can hold up to 40 liters of water. The main part of the collector is the absorber, and it is made of brass tubes welded together. Its power is enough to heat from 100 to 200 liters!
Water stored in the absorber heats under the sunlight. The liquid rises to the top and gets into the heat exchanger installed in the tank. When cooled, it gives off heat to the cold water in the cylinder. This process is continuous.
The device can heat water up to 70 °C, so it can be used as an ordinary boiler. Besides, you can modify the system, installing water-pumping engines. By doing that, you'll make the solar collector suitable for heating rooms.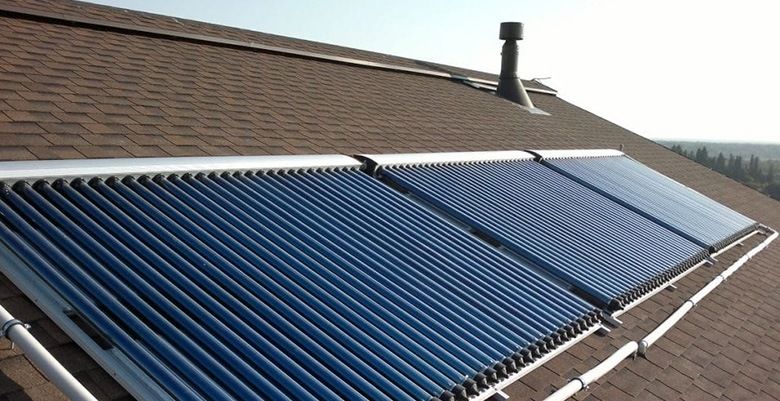 Space Cleaner and Air Analysis on Earth
Independent Air Monitoring Systems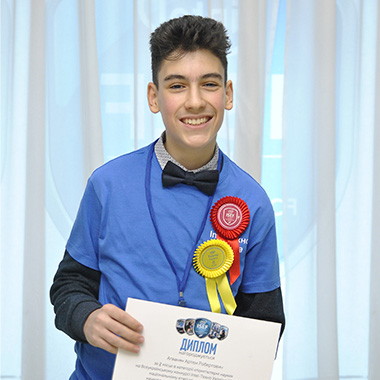 In 2018, a schoolkid from Ukraine, Artem Aghvanyan, took part in the international competition of scientific projects INSPO in Poland, where his invention, "Independent air monitoring systems", was recognized as one of the best. Thereby he was invited to the INSPO International Competition in Istanbul. Artem became the winner there as well, and this isn't a big surprise.
Atem's project allows analyzing the air condition in a pointwise way. The device contains a prototype board with the written program code. It's connected to the battery and Wi-Fi network. The analysis results can be seen on the monitor screen as a graph with divisions. Colorless divisions mean the air is clean and safe, yellow ones indicate the hazardous impurities' presence, and red divisions indicate that the acceptable level of unsafe compounds in the air has been exceeded.
Anybody can use the device to monitor the air condition at home and in the workplace. The analysis results are available in the special app.
Space Cleaner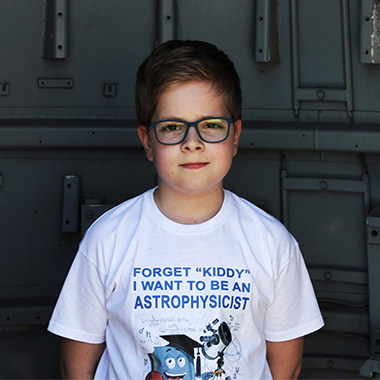 Meet ten-year-old Kyrylo Blagodarov from Dnipro, who is the youngest hero of our today's story. This kid has designed a device for cleaning orbital debris using LEGO kit and all the experience he gained at IT school.
Kyrylo's invention led him to victory in the NASA regional competition on space modeling. Stars, space and distant planets are among the main passions in the boy's life. He really enjoys reading space-themed books and dreams about exploring the galaxy.
One day the inventor found out space debris is the reason why humanity can't send spacecrafts to orbit. That inspired him to create a so-called space cleaner.
The device flies up to the debris, picks it up with a manipulator and places it in a special compartment. The moment it's full, the cleaner comes back to the station and empties the debris compartment. Two people are supposed to control the ship. The first person manages the manipulator, and the other one controls the ship.
This middle school student knows the basics of IT, robotics, astronomy, physics, and space at an astounding level! Believe us, you can do it too, regardless of your age. There're smart and useful toys to help you achieve that. Choose them to develop your brain and creative abilities. Besides, these toys are a great way to start creating your own inventions! What if you're going to be one who'll change someone's life for the better?
Toys4brain team.
All rights reserved. This material from toys4brain.com web site may not be published, rewritten or redistributed in whole or part without authorship indicated and backlinks provided.
Customers Feedback