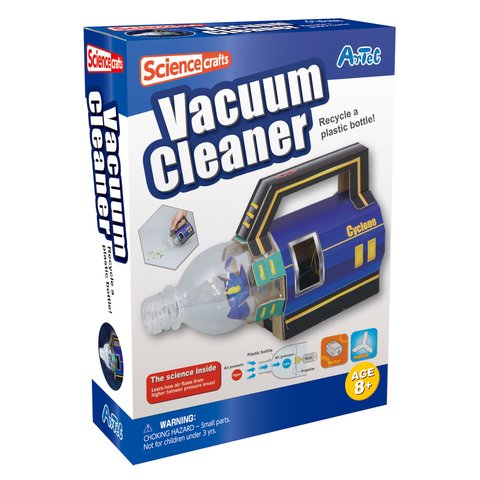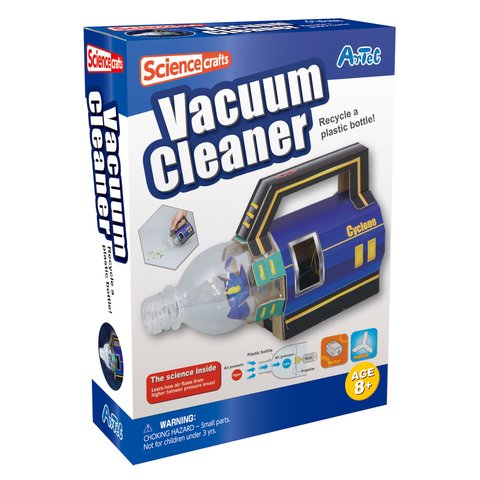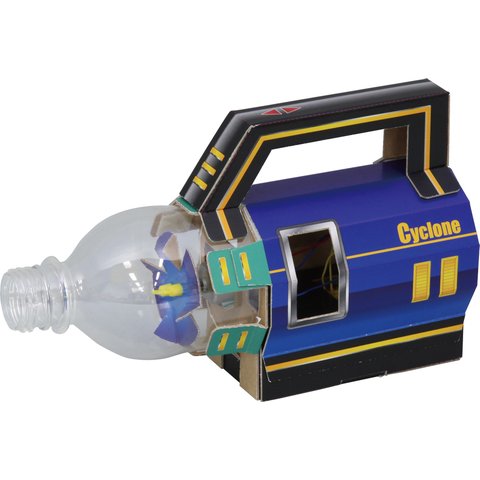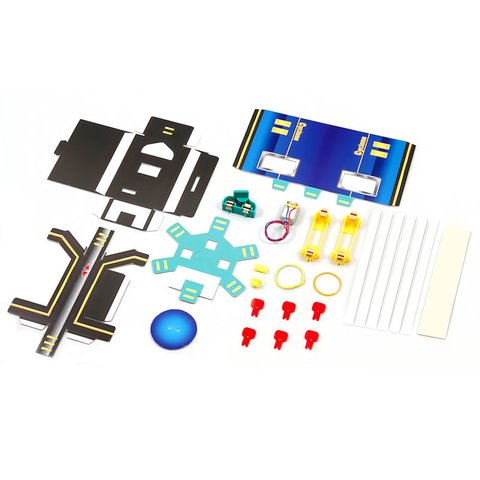 Make a real cyclone vacuum cleaner out of a plastic bottle. Keep your home and planet clean. Japanese brand.
Artec SPC Vacuum Cleaner is a kit for individual assembly that helps to create a real vacuum cleaner from simple basic materials that usually are thrown away. Learn how to keep your home and the nature clean by making this fun eco-friendly project. And discover the science behind it.
Usage Guidelines
The device is to be assembled according to the user guide provided. Don't throw away empty plastic bottles; recycle them by making this vacuum cleaner. This cyclone type cleaner draws air toward the back of the bottle using its propeller. This lowers the air pressure inside the front of the plastic bottle, thus pulling in dust and debris. Strength varies depending on the shape of the plastic bottle used.
Features
Create a fun and eco-friendly science project.
Learn how air flows from higher to lower pressure areas.
Great illustrated, interactive, and informative study guide included in kit.
Great for STEM (Science, Technology, Engineering, and Mathematics) related curriculum.
Technical specifications
| | |
| --- | --- |
| Material | cardboard |
| Power | AAA battery (2 pcs.) |
| Package size | 225 × 165 × 60 mm |
| Size assembled | 75 × 125 × 210 mm |
| Package weight | 0,2 kg |
| Age | 8+ years |
Video
You'll find even more video reviews in the Video tab. Go and check it out!
Package contents
Construction kit:

Parts to assemble a vacuum cleaner — 1 set.
Required Accessories
AAA battery — 2 pcs. (not included)
Plastic bottle — 1 pc. (not included)