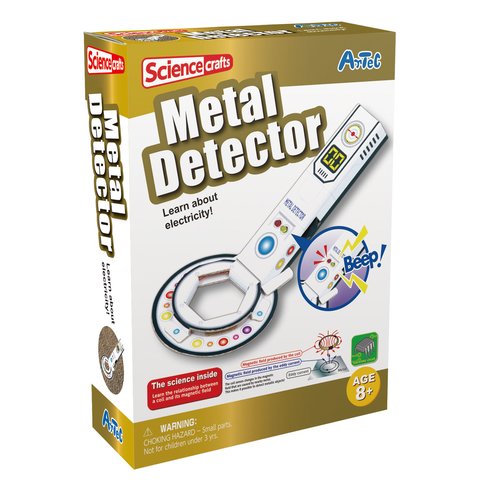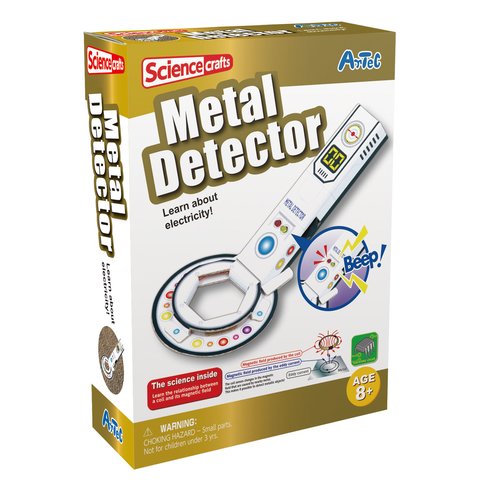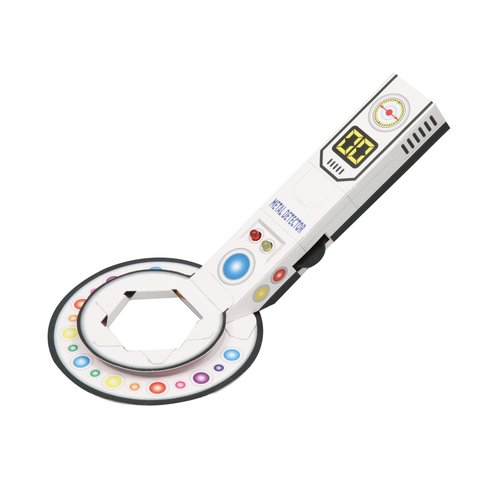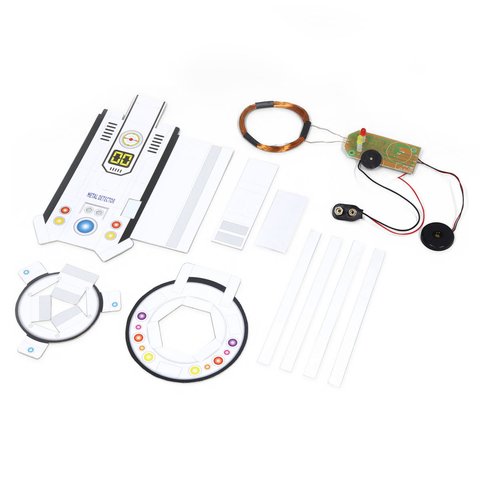 Create a real metal detector by using cardboard and simple materials. Learn the concept of magnetic fields and magnetism. Japanese brand.
Artec Metal Detector is a kit for easy and fun assembly of a metal detector. This is a great beginner kit for students and children to learn about magnetism and how metal detectors work.
Usage Guidelines
The metal detector works off of the concept of magnetic fields: when there is metal near the detector, the magnet field is affected and the detector senses these changes, which you can tell by the buzzer sound and indicator light. This kit is for educational purposes only; the metal detector will not detect metal objects that are small, or buried deeply in the ground.
Features
Create a real metal detector by using simple materials.
Learn about the science of magnetic fields.
Great illustrated, interactive, and informative study guide included in kit.
Great for STEM (Science, Technology, Engineering, and Mathematics) related curriculum.
Technical specifications
| | |
| --- | --- |
| Material | paper, copper, plastic |
| Package size | 225 × 165 × 60 mm |
| Model size | 240 × 106 × 90 mm |
| Age | 8+ years |
Video
You'll find even more video reviews in the Video tab. Go and check it out!
Package contents
Construction kit:

Main paper body — 1 pc.
Paper coil cover — 1 pc.
Paper coil holder — 1 pc.
Circuit board holder — 1 pc.
Thick double-sided tape — 1 pc.
Thin double-sided tape — 4 pcs.
Circuit board — 1 pc.
Additional information
A 9V battery is required in order for a metal detector to work. The battery is not included.
The tape is cut using scissors or a box cutter. A caution is advised when handling sharp tools.
Flammable. Do not store or use this product near open flame or other heat sources.