Artec Programmable LED Light with Sensors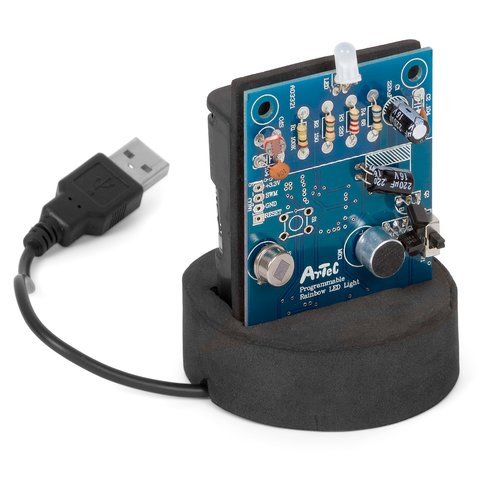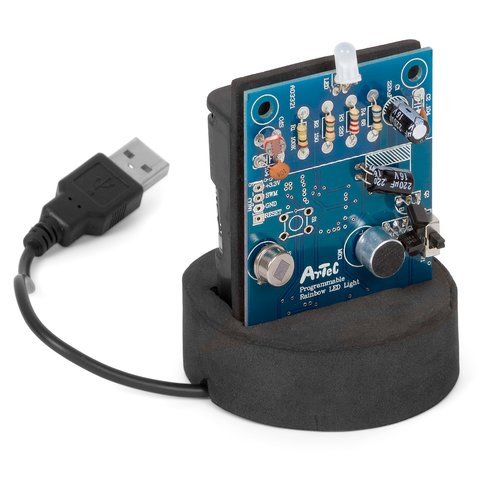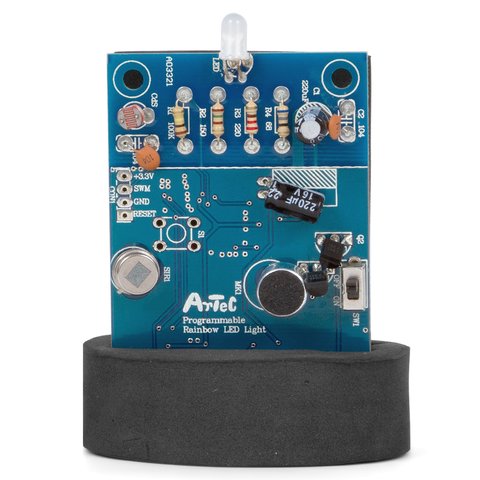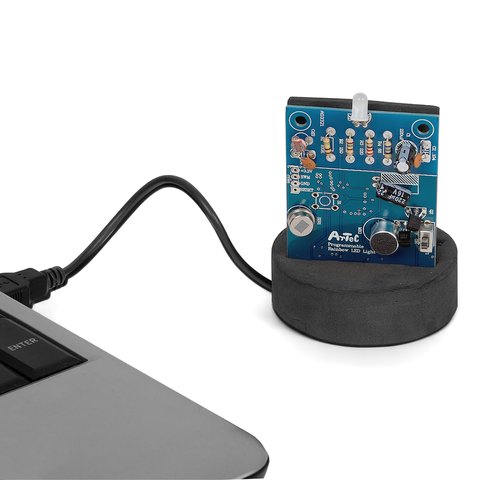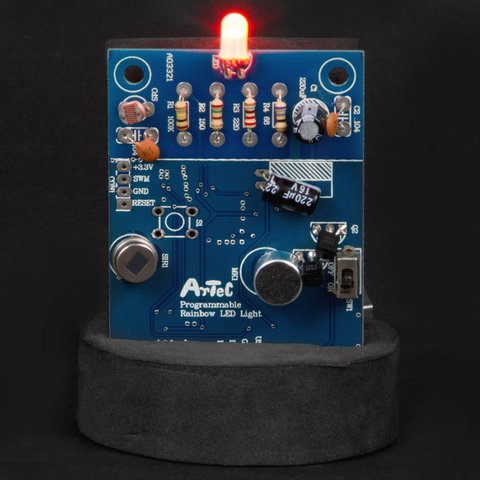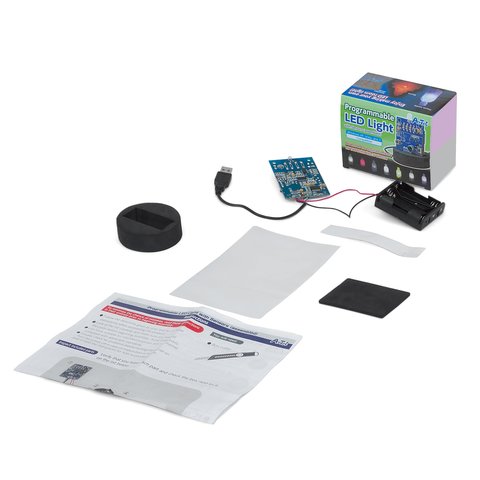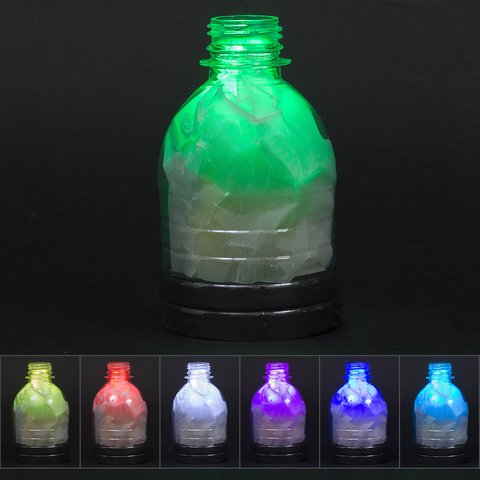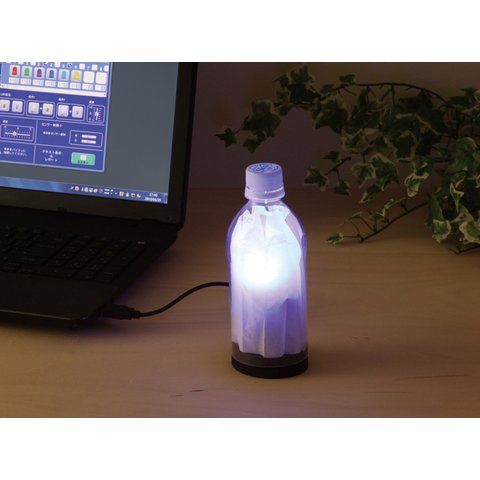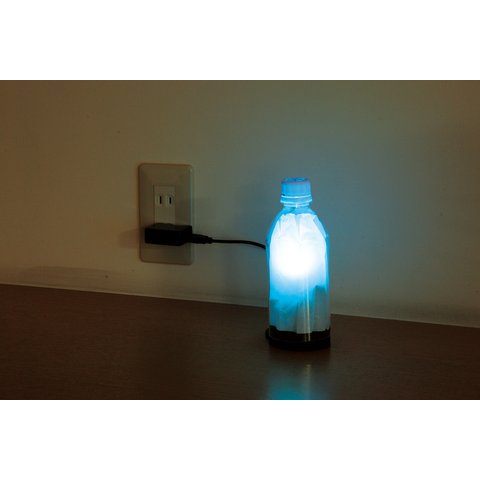 Develop your creativity and make programmable LED light from plastic bottles or containers. Japanese brand.
Artec Programmable LED Light with Sensors is a unique kit that helps you create programmable LED lights with different functions. You can make a night light and a sound or movement detecting light. Download specialized software for this kit and program LEDs with a microcomputer and sensors. You can choose color, order, time and repeat cycles.
Usage Guidelines
This kit is equipped with a microcomputer, full-color LED, as well as light, sound and infrared sensors. This kit can be connected to PC via USB cable and is compatible with Windows XP, Vista, 7. You can learn to program and control LED illumination with up to seven colors, set repeat, start and end points or adjust the sensitivity of the light sensor. Programs are created very easily by simply dragging and dropping icons.
Features
Easy drag and drop software to control the robot.
Brief instructions on major electronic parts operation included in the kit.
Power source: 1.5V AA batteries (3 pcs. not included) or USB.
No soldering required.
Has three sensors: a light sensor, a sound sensor and an infrared sensor.
Create programmable customizable LED lights.
Great for studying the basics of programming.
Great for STEM (Science, Technology, Engineering, and Mathematics) related curriculum.
OC: Windows XP, Windows Vista, 7, 8.
Technical specifications
| | |
| --- | --- |
| Material | plastic |
| Power | AA batteries (3 pcs.) |
| Package size | 60 × 90 × 110 mm |
| Package weight | 0,105 kg |
| Age | 8+ years |
Package contents
Construction kit:

electronic parts base — 1 pc.
full-color LED — 1 pc.
circuit board mount — 1 pc.
circuit board protection sheet — 1 pc.
tracing paper — 1 pc.
double-sided tape — 1 pc.
Required Accessories
To assemble and use this model you will need the following (not included in the package):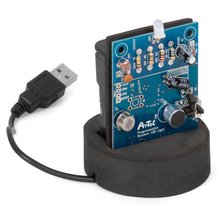 Artec Programmable LED Light with Sensors
USD 27.00
USD 15.99
You save USD 11.01