mBot Add-on Pack Interactive Light&Sound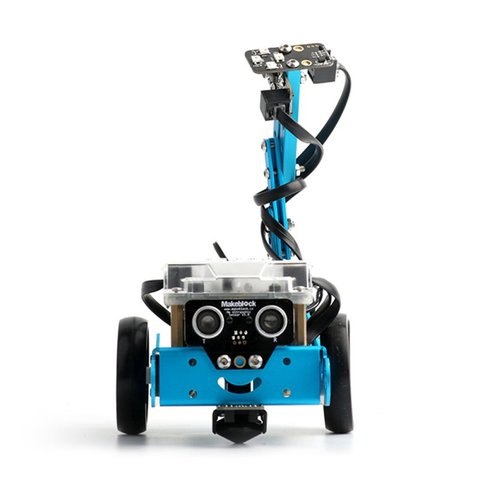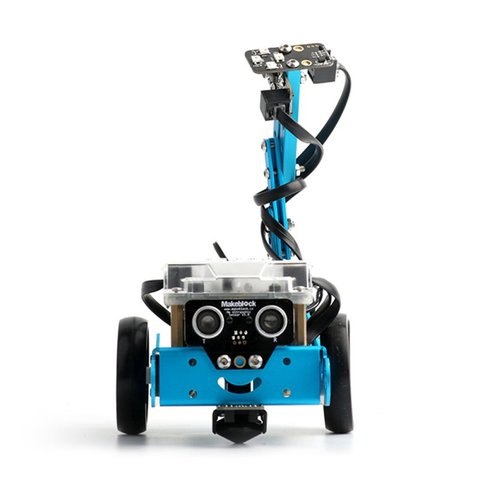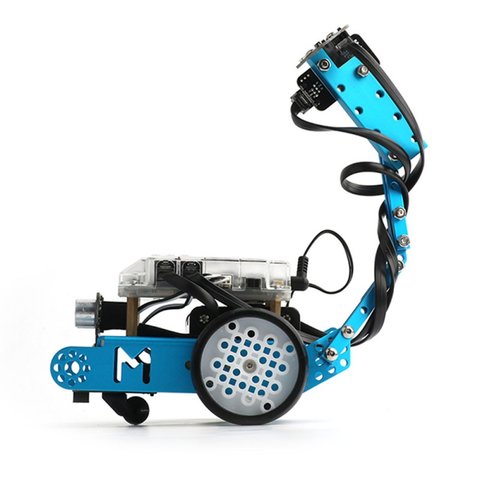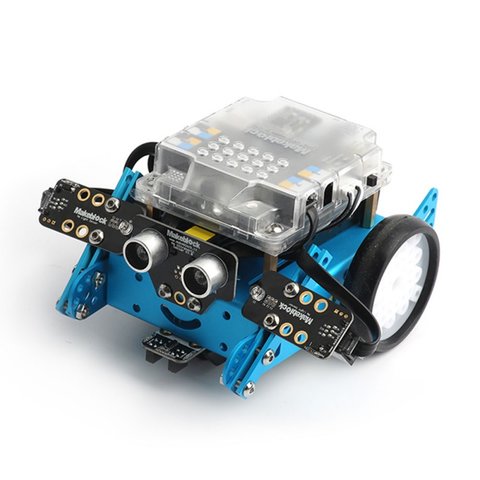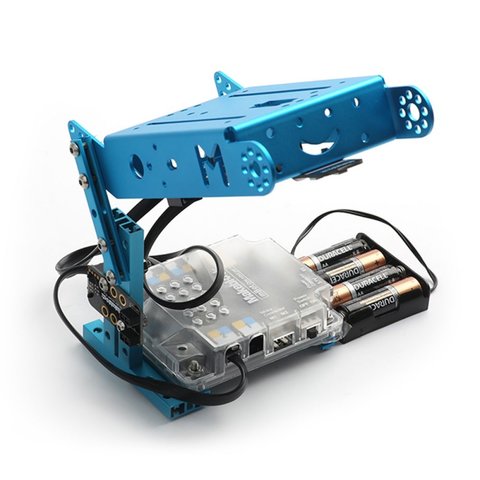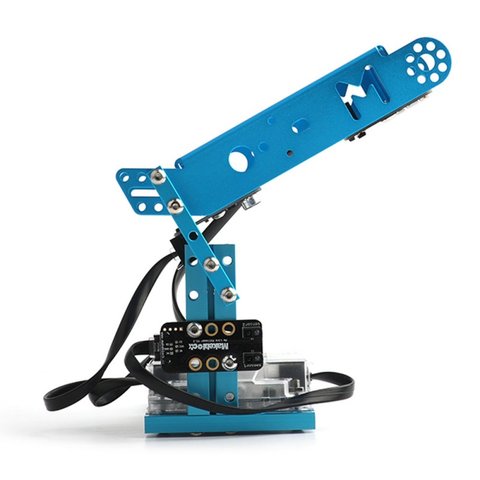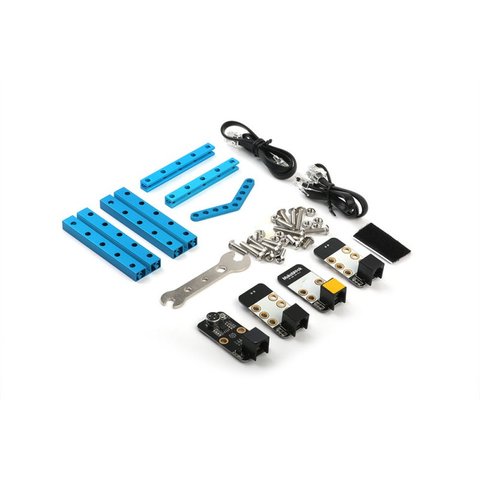 3-in-1 pack based on mBot. It allows constructing three robot models that react to light and sound.
With mBot Add-on Pack Interactive Light & Sound kids can construct three programmable robots on their own based on Makeblock mBot V1.1. These are "Lighting chasing robot", "Scorpion robot" and "Intelligent voice-activated desk light". Made in Shenzhen (China).
Usage Guidelines
The robot is assembled from aluminum parts with slots according to the instruction supplied in the kit. The construction kit contains mechanical parts and color-labeled RJ25 ports, that can be assembled in 10 minutes without the need for soldering. It is very easy to control the robot using the mBlock software. Graphical programming helps vitalize your robot through programming, just like building blocks! Robot assembling options:
Light chasing robot. The robot that reacts to light, and moves towards the light source.
Scorpion robot that reacts to sound. Clap your hands to stimulate its recognition to sound. It changes the backlight color depending on its reaction.
Intelligent voice-activated desk light, which changes the lighting mode by reacting to both touch and sound.
Features
The kit is ideal for learning the basics of STEM (science, technology, engineering, mathematics).
A set of beginner-friendly instructions is included in the kit.
Specifications

| | |
| --- | --- |
| Material | aluminum |
| Package Dimensions | 100×60×150 mm |
| Weight | 250 g |
Package Contents
Construction Kit:

Me Light Sensor — 2 pcs.
RJ25 Cable (35cm) — 2 pcs.
Beam0824-080 — 2 pcs.
Me RGB LED — 1 pc.
Wrench M5+M7 — 1 pc.
Plate 45° — 1 pc.
Me Sound Sensor — 1 pc.
Beam0808-072 — 2 pcs.
Gasket 4 × 7 × 3 mm — 4 pcs.

User Manual — 1 pc.