CIC 21-633 Magnetic Levitation Express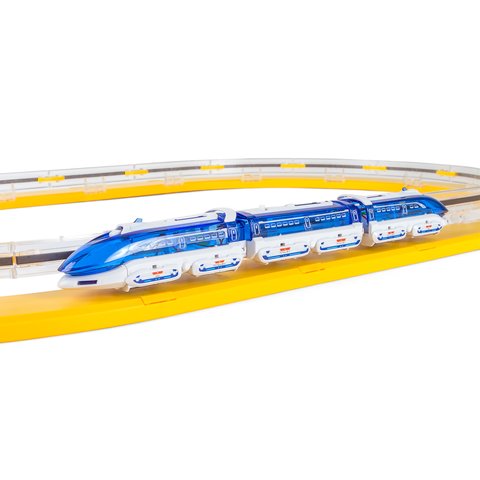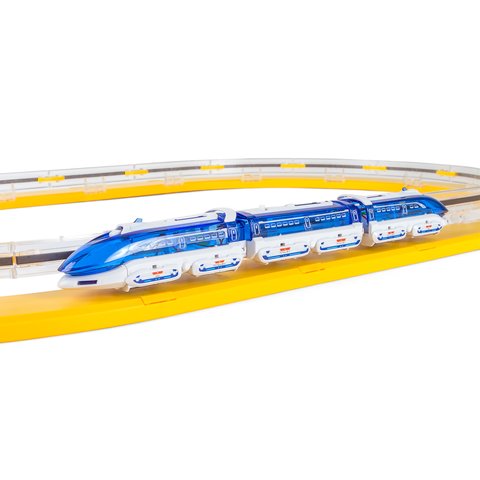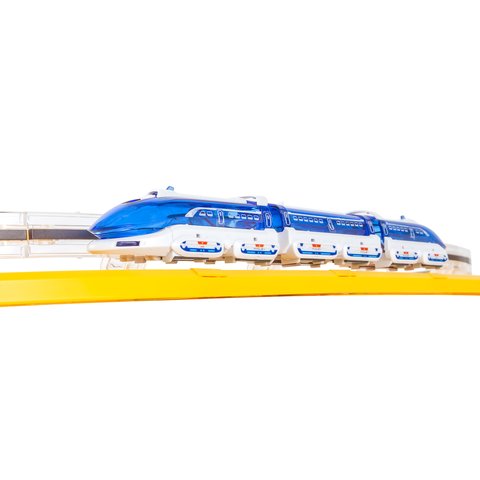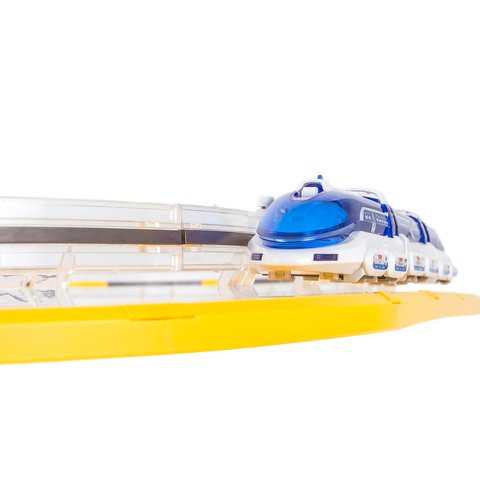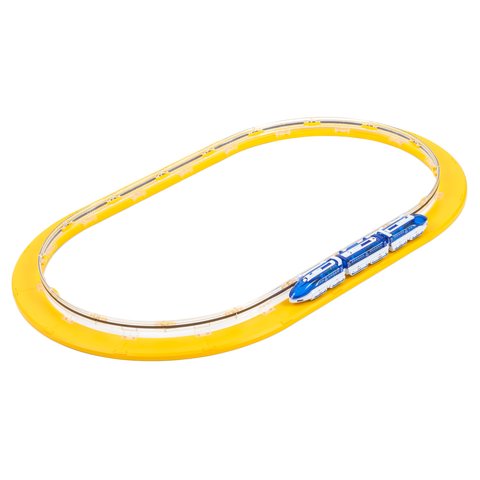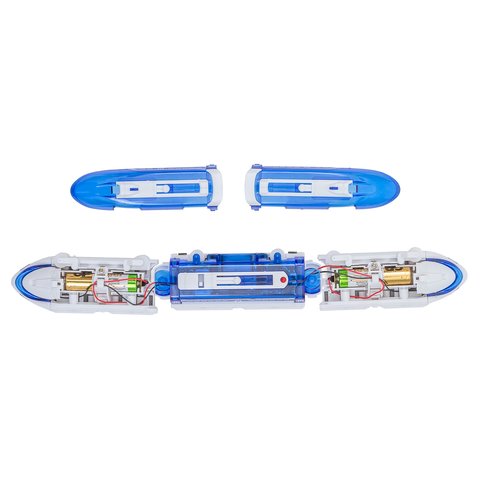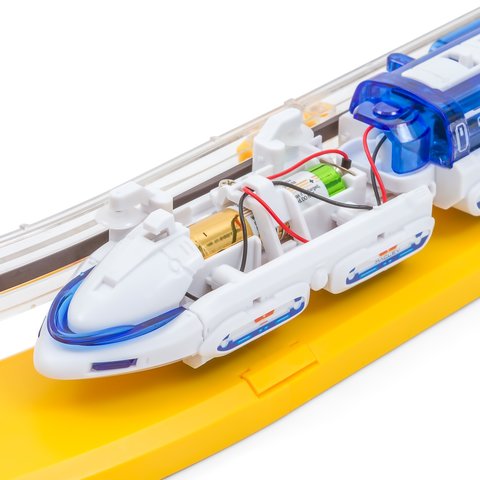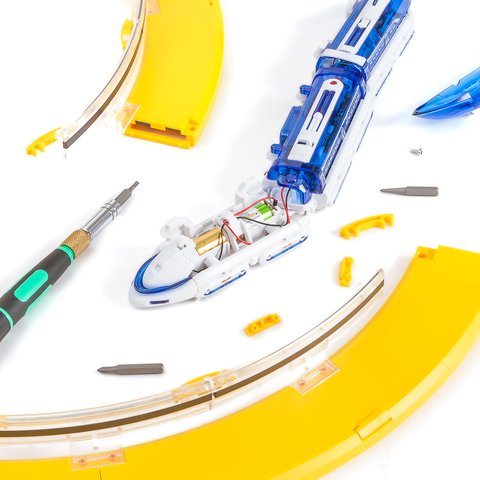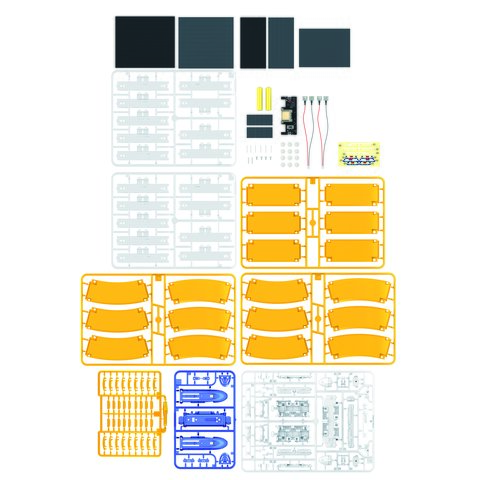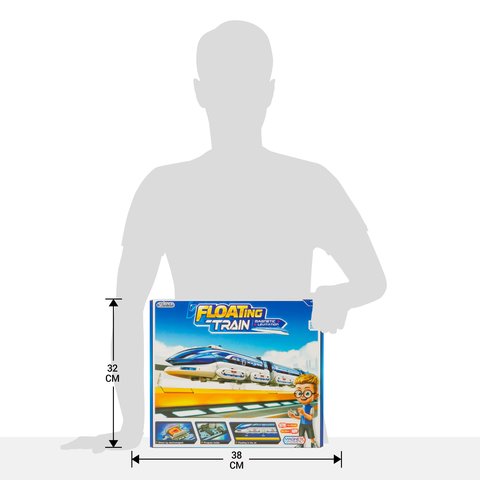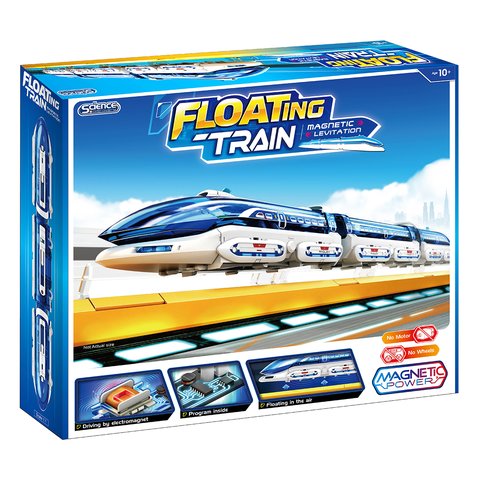 Use this construction set to assemble a railway track and a train that is magically floating thanks to magnetic levitation. Made in Taiwan.
CIC 21-633 Magnetic Levitation Express is an amazing DIY construction set for assembling railway track with a train that moves at high speed without wheels thanks to magnetic levitation.
Video
How To Use
You don't need a soldering iron to assemble the robot, only a screwdriver, long nose pliers and a diagonal cutter. You will find the explanation for every assembly phase in the user manual. The package includes railway track and a train with three carriages.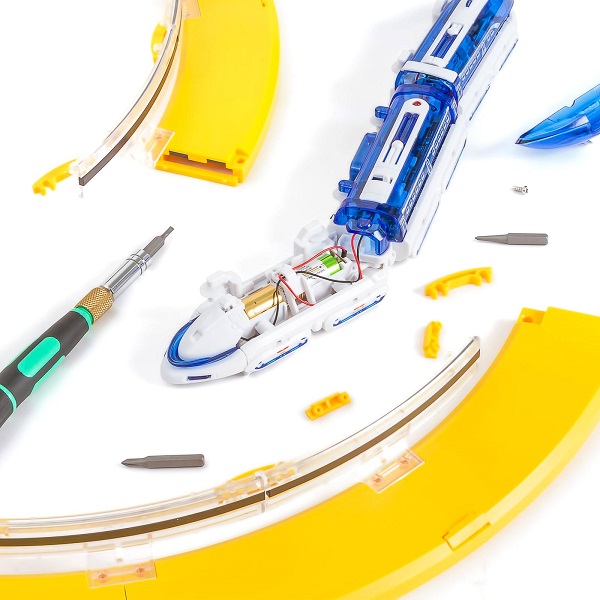 The moment the Express is ready, it's time to take care of its surroundings. How about building a whole city around the railway or to leading the way through a quiet forest? As you can see, this toy is all about fun! Many kids all aroud the world are dreaming about their own railway station. And this Magnetic Levitation Express can turn some heads!
The construction set is the best way for children to learn a floating train structural arrangement and the principles of its operation, and to acquire new exciting knowledge of science and technology. In addition, assembling the robot develops your logical skills, patience, curiosity, and attentiveness!
How It Works
The train and railway track have built-in magnetic strips in specifically chosen places. After assembly is completed, their magnetic polarity coincides. As a result, a magnetic field is created, which enables the train to float and run smoothly at high speed. This magnetic field is the driving force of the train.
Interesting Facts
Wikipedia describes the first commercially operated high-speed magnetic levitation line in the world, which is in Shanghai. The top operational commercial speed of this train is 431 km/h, making it the world's fastest train in the world.
Who May Like It
Everybody who is at least 10 years old. Do you like robotics? If so, this kit is perfect for you!
Your gender and special skills don't matter. This kit is perfect for both beginners and experienced robot builders.
Manufacturer
CIC is a Taiwanese manufacturer that makes fascinating robots, solar energy kits, as well as motorized and remote controlled models. CIC toys allow learning robotics, alternative sources of energy and have fun while gaining new knowledge!
We have only original and high-quality CIC kits on toys4brain. Get to know how to identify the fake from the original here.
Specifications
Power
Battery AAA – 2 pcs.
Material
plastic
Gift box size
32 × 7.5 × 37.5 cm
Model size
Train
276 × 36.5 × 30 mm
Railway track
736 × 450 × 34 mm
Package weight
1.3 kg
Age
10+ years
Package Contents
Parts for assembling the train and railway track – 155 pcs.
Required Accessories
Tools you may need while assembling the set:
Long nose pliers
Diagonal cutter
Screwdriver
Additional Information
Warning: this DIY construction set contains small parts.
The original certified product. Made in Taiwan.
Attention! Beware of low quality counterfeits made in China.