Multimeters
Multimeters: from the low-end digital and analog models, which are designed for radio amateurs, to the industrial high precision multi-purpose devices.
Sort by:
Popularity down
Price up
Price down
Name (A-Z)
Name (Z-A)
Popularity down
No results found for your request.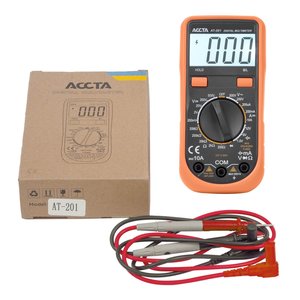 Digital Multimeter Accta AT-201
A reliable and compact multimeter designed to measure AC/DC voltage, DC current and resistance, and also to perform diodes and batteries testing.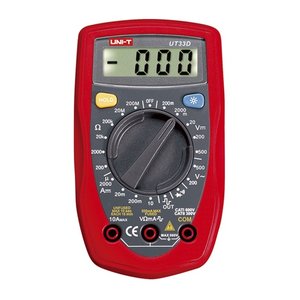 Digital Multimeter UNI-T UT33D
Pocket size digital multimeter which measures AC/DC voltage, DC current, resistance, tests diodes and checking continuity.