What Is STEM Construction Kit
Page Content
Brief Historical Overview
Both kids and adults are well aware of what modern construction sets are like. But did they look the same back in the days? Let's turn to the first days of these toys to figure out where and when exactly it all began.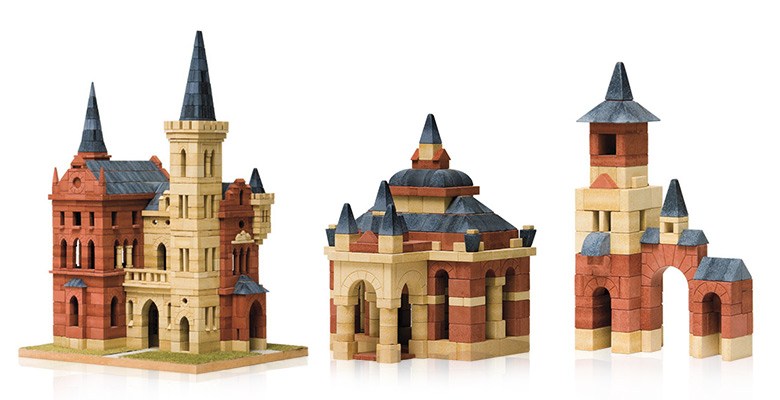 In 1880, brothers Otto and Gustav Lilienthal who were German engineers and aviation pioneers created a construction kit called "Anker". It was a set of bricks made from a mixture of quartz sand, chalk, and linseed oil.
Soon after that, the two engineers sold a patent for their creation to entrepreneur Adolf Richter. In 1882, he began manufacturing the kits under the Anker-Steinbaukasten trademark, and that's when the Anker construction kit went public. You can still buy these toys online or offline in the KaDeWe store in Germany. The manufacturer creates construction sets the way they were in the good old days. And the price is reasonable considering their high quality!
The most devoted fans of metal and robotic construction sets most probably know the Meccano brand. It proudly boasts more than a century of history too! Back in 1901, English inventor, politician and businessman Frank Hornby created the first metal construction kit called "Mechanics Made Easy". It was a set of miscellaneous parts that had no precise application. Kids could construct anything they wanted out of them.
In 1926, green and red beams, corners, wheels, and other colorful details were added to the "Mechanics Made Easy" kit. From then onward, events developed rapidly. For example, in 1970, the manufacturer added an electric motor to the package content. Then in 1981, new plastic models went on sale.
The very first wooden construction kit was created in 1932 in Denmark. And it become the backbone of the world famous company LEGO.
At present we have reached the point when the diversity of construction sets is enormous. Now you can choose among soft, wooden, metal, cardboard, magnetic, electronic, plastic, ceramic, and dynamic kits.
Character Builders that Discipline your Mind
The process of brain development is closely related to fine motor skills. The ability to remember things, concentrate, speak coherently, react quickly, and think logically – they all depend on fine motor skills development.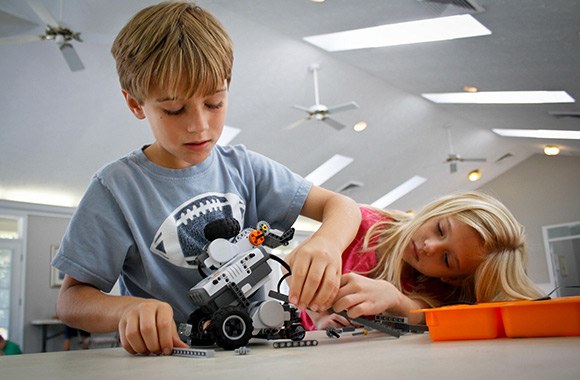 Kids learn to grab small objects with their fingers, not with the whole palm. Older children learn how to draw and write. All this happens through using fine motor skills! As researchers report, comprehension of words relies on brain areas associated with motor control as well as "classic" language centers.
Of course, you shouldn't rely on fine motor skills only and give up on good teachers and useful toys. Kids love having fun! So it's a good idea to turn your mind to STEM toys and construction sets in particular. We've prepared a short manual to how to survive in the world of construction kits for kids.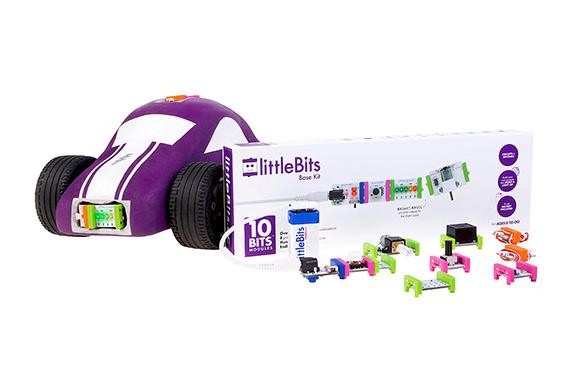 How to Choose
Don't know if the chosen kit is perfect for your kid? Take a few notes worthwhile to remember before you make a buy.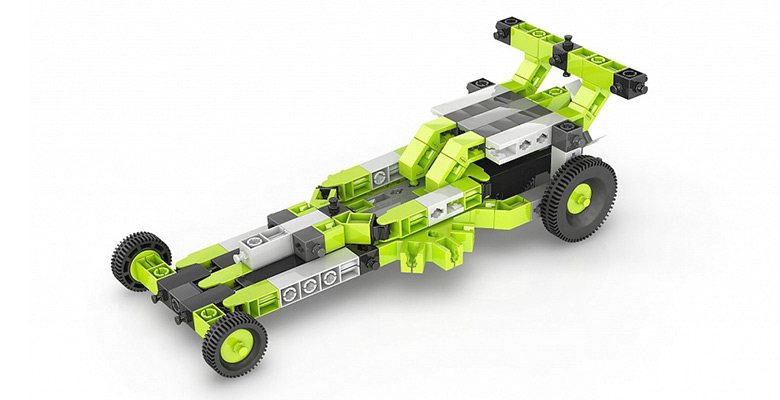 Age. You may choose soft or electronic kits. It's possible to find the one both for kindergarteners and high school students. At toys4brain, there are building blocks and jigsaw puzzles for infants and toddlers, as well as interactive kits for older kids.
Material.
Themes. Will it be Batman or the Little Mermaid? Space or the sea? Animals or cars? Decide on this issue and your search will narrow down considerably.
Versatility. Those construction kits that may be used or transformed in various ways have a few valid pros. First of all, your kid's interest in the new toy will last a lot longer. Secondly, such kits allow using imagination to the maximum.
Child's passion. Don't forget to ask your kids what is a perfect construction kit for them. What do they want to learn: programming, robotics, electronics, or all of the above?
Main Types of Construction Kits
Except for the obvious differences (such as material, size, color, and shape), construction kits also differ in the way of interaction.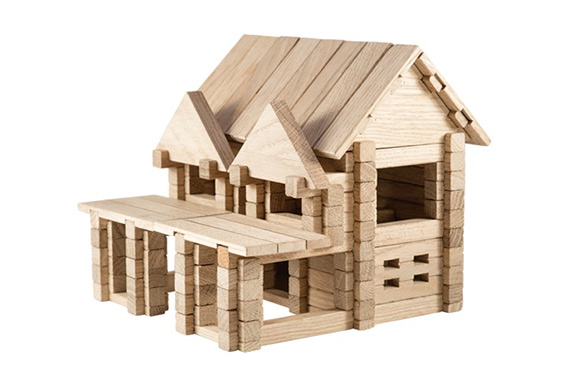 Soft construction sets created primarily for the youngest kids. These kits contain parts of various geometric shapes, such as cylinders, parallelepipeds, arches, cubes, and others. The pieces may be of all sizes and don't weigh much. Playing with them, kids develop their imagination and learn the concepts of weight and volume.
Wooden construction sets.Such kits are well-known to people of all ages. These days you can easily find both simple construction kits and complicated ones, that contain a lot of pieces that can be assembled in variety of ways. The main advantage of wooden construction sets is their eco-friendliness and safety of the material.
Metallic kits. They feature an advanced level of complexity in comparison to their wooden companions. These construction sets include nuts, screws, bolts, plates, and rollers of all kinds. Another important feature is the need to use special tools while assembling them, such as pliers, screwdrivers or wrenches.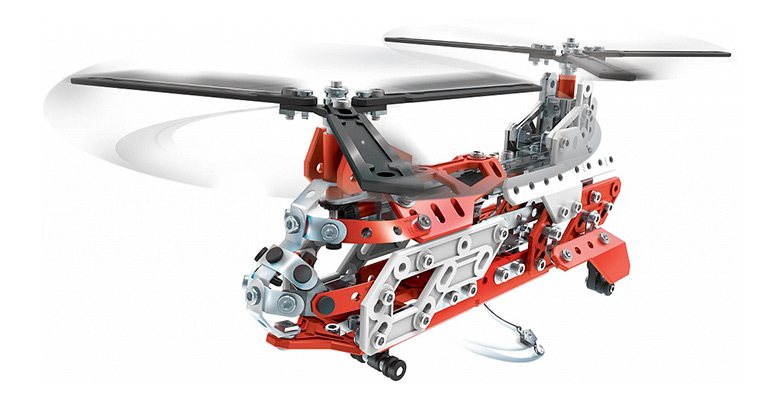 Cardboard construction kits. They develop kids' spatial and creative thinking. Such sets are perfect for children of different ages. The aim is to assemble a three-dimensional cardboard model (a dinosaur, a car or a building). Depending on the level of complexity, such construction sets differ in the number and size of parts.
Electronic sets which contain electronic boards, batteries, wires, LEDs, etc. They are designed to assemble your own device with switches, lamps or radio transmitters.
Magnetic construction sets. Details of such kits have magnets at the ends, so the assembling process is quite easy even for the youngest kids. The magnetic elements of kits may take a variety of forms, depending on what was on the manufacturer's mind.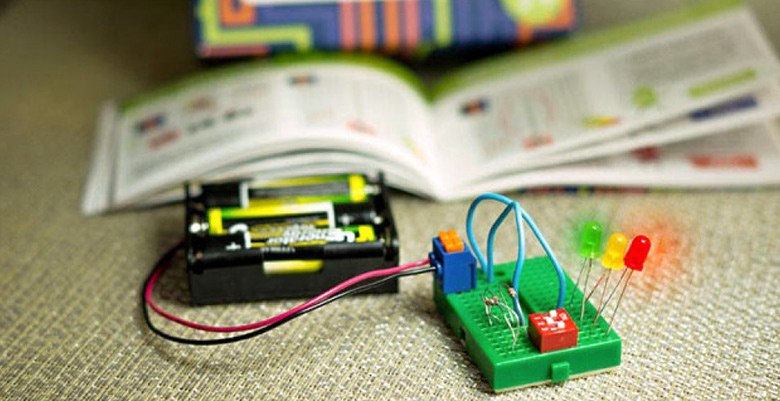 Plastic kits. One of the most famous plastic construction sets of this kind is LEGO. While creating plastic pieces, manufacturers primarily use non-toxic materials. These are light-weight and colorful construction sets adored by kids and their parents.
Ceramic construction sets. Details of such kits are made of baked clay, which is truly organic. Bricks, arches, columns and other elements of all sizes allow building houses, towers, castles, and fortresses.
Dynamic construction sets that include metal or plastic beams, rails, gears and other details designed to build moving models. Some of them come with built-in lights, so when they are built, they glow in the dark! Kids will surely love it.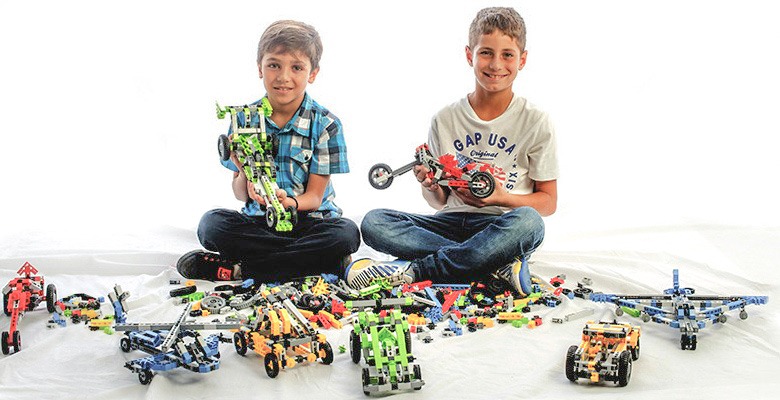 Advice and Recommendations
There are so many different construction kits that it may be difficult to find the only correct way to interact with it. Still, there are general recommendations that can facilitate the learning process.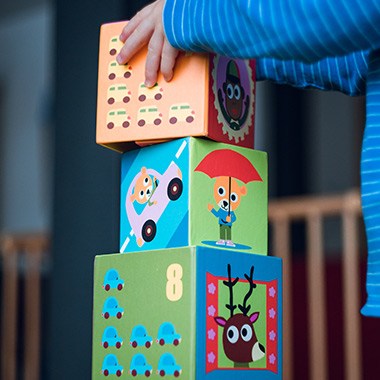 1. Be there for your kid. Even the simplest construction kit may be a real challenge for a child. So be there and be ready to help whenever it's needed.
2. Analyze through learning. Ask your kids what they've learnt. Do they want to continue playing with this toy? And so on. Doing this, you will strengthen your relationship, as well as help your kids express their thoughts clearly.
3. Develop and progress . Move to more complex construction kits when your kid gets bored. Still, do not overdo it. The main thing to remember is support and timeliness.
4. Cleaning time! Having fun and learning is important, but putting all the toys in their place afterward is essential! And someday in the future, you will be grateful to yourself for doing this, take our word for it.
A construction set may seem like a simple toy, but there are many unique features and advantages behind its apparent simplicity. Modern kits are all about a big variety of shapes, materials, sizes, and ways of interaction. We hope our recommendations will help you to choose the best toy for your kids!
Learn and play with toys4brain!
Toys4brain team.
All rights reserved. This material from toys4brain.com web site may not be published, rewritten or redistributed in whole or part without authorship indicated and backlinks provided.